Race against time: Kenya's vaccine drive stutters as curbs loom for millions of unjabbed
With so few Kenyans double vaccinated, the fairness of imposing wide-ranging restrictions has been called into question, writes Anthony Langat in Nairobi
Wednesday 08 December 2021 17:20 Comments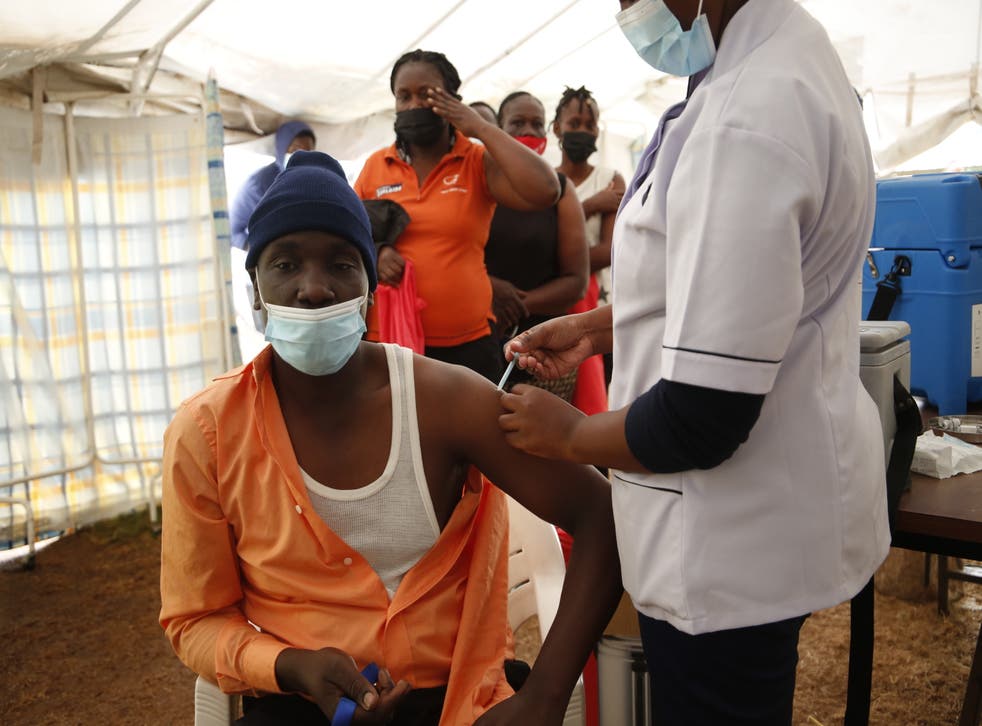 Sitting in a tent at Nairobi's oldest hospital, 21-year-old medicine student Austin Odiwuor waited for his first coronavirus vaccine, part of an ambitious Kenyan campaign to ensure 10 million people are jabbed by the end of the year.
Odiwuor, who recently returned to the capital to start a new semester after spending two months at home while universities were closed due to the pandemic, said he felt fortunate to finally be receiving the vaccine.
"I have been away in my rural home and I couldn't get the vaccine at the local dispensary," said Odiwuor, who hails from Kenya's southern Nyanza region.
Join our new commenting forum
Join thought-provoking conversations, follow other Independent readers and see their replies