'A game-changer in every sense': Libya warlord Khalifa Haftar loses key airbase to forces allied with Turkey
Victory boosts Turkey's presence in north Africa, writes Borzou Daragahi
Borzou Daragahi
International Correspondent Comments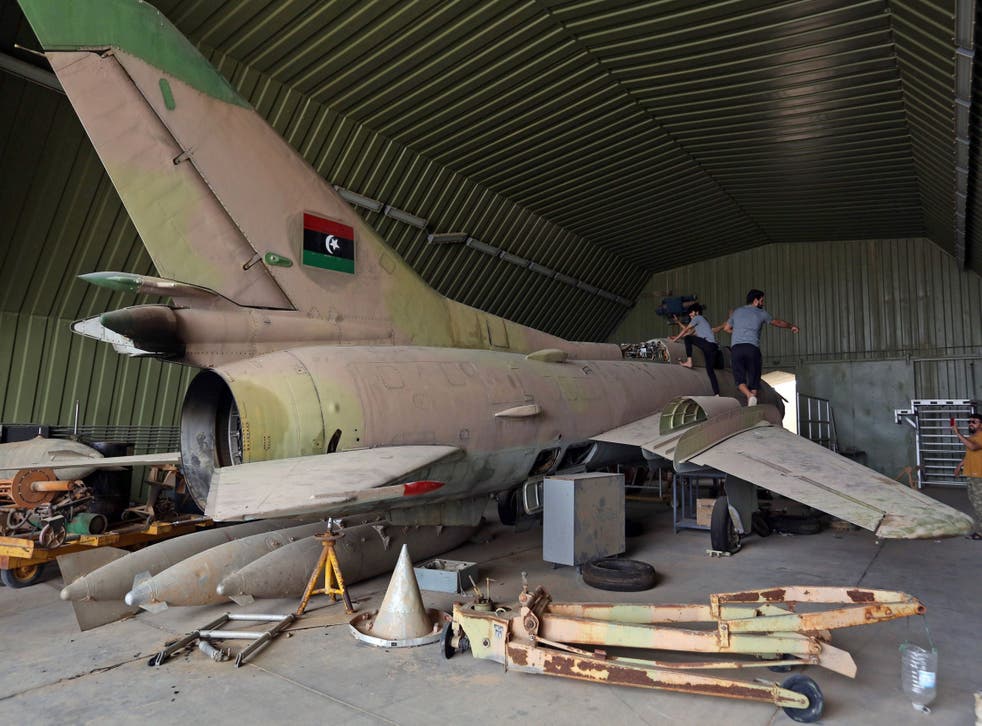 Forces loyal to the internationally recognised government in Libya, backed by Turkey, have seized control of a strategic airbase to the southwest of the capital, Tripoli, from the renegade warlord Khalifa Haftar.
The United Nations-endorsed Government of National Accord (GNA) announced the predawn capture of the al-Wattiya airbase after six weeks of intense fighting.
Video showed fighters zooming into the desert airbase past fortified bunkers and the carcasses of destroyed planes as dawn was breaking, cheering "Allahu akbar", or 'God is great.' In other footage, young fighters in T-shirts could be seen making off with boxes of ammunition left at the base.
Register for free to continue reading
Registration is a free and easy way to support our truly independent journalism
By registering, you will also enjoy limited access to Premium articles, exclusive newsletters, commenting, and virtual events with our leading journalists
Already have an account? sign in
Join our new commenting forum
Join thought-provoking conversations, follow other Independent readers and see their replies