France to turn off lights as Macron warns of energy problems ahead
Mr Macron was speaking on Bastille Day, a public holiday in France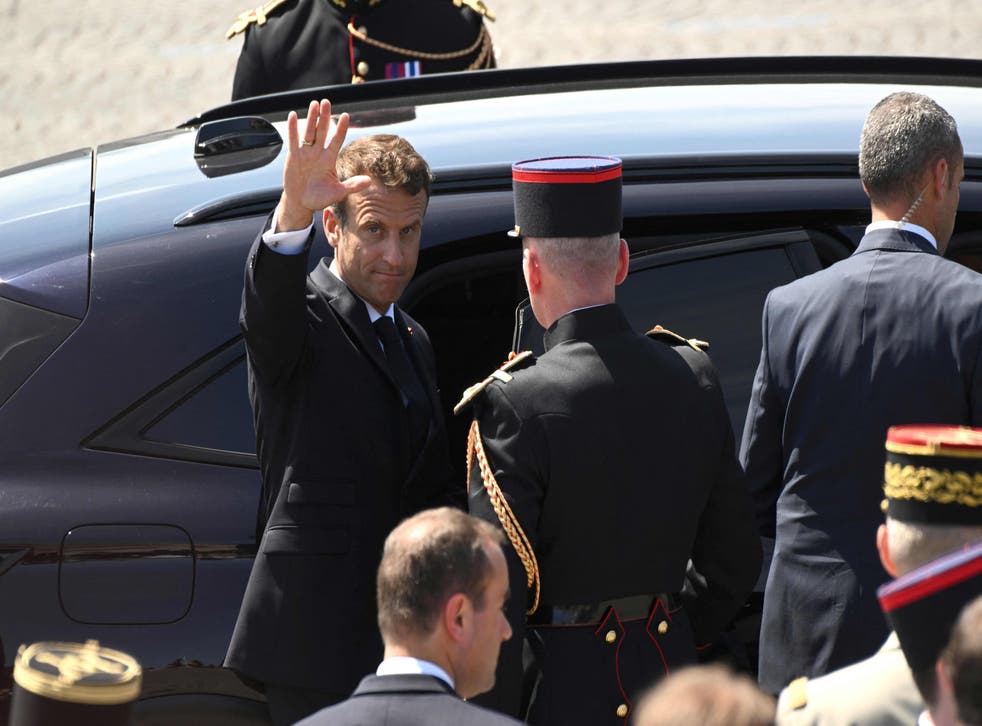 President Emmanuel Macron has warned people in France to prepare for having public lights switched off at night and to get ready for a time of nationwide energy "sobriety".
In a grim warning for millions of ordinary French people, Mr Macron said because of Russia's invasion of Ukraine and ensuing sanctions by Western states, energy and the prices of other goods had increased.
With no end in sight for the Ukraine war, Mr Macron said, the French should brace themselves for costs to remain high.
Register for free to continue reading
Registration is a free and easy way to support our truly independent journalism
By registering, you will also enjoy limited access to Premium articles, exclusive newsletters, commenting, and virtual events with our leading journalists
Already have an account? sign in
Register for free to continue reading
Registration is a free and easy way to support our truly independent journalism
By registering, you will also enjoy limited access to Premium articles, exclusive newsletters, commenting, and virtual events with our leading journalists
Already have an account? sign in
Join our new commenting forum
Join thought-provoking conversations, follow other Independent readers and see their replies