'A very sad day': Parents of Nigeria's missing Chibok girls demand action eight years after kidnapping
More than 100 girls are still missing after being abducted by Boko Haram in 2014 and many parents are concerned that the Nigerian government has lost interest in their plight, writes Adaobi Tricia Nwaubani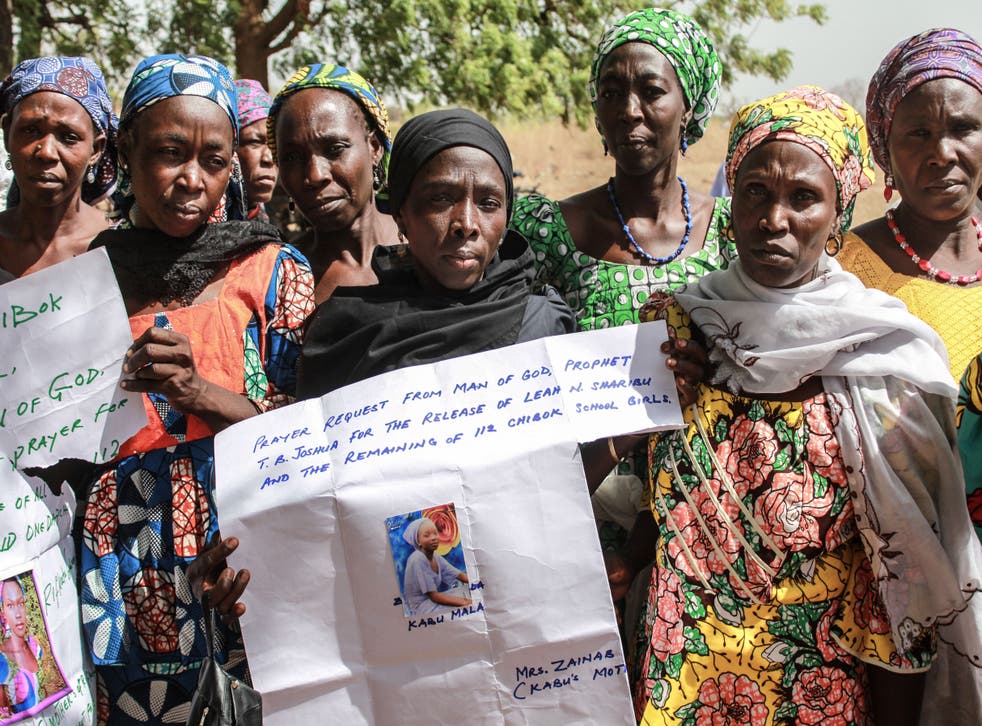 Easter in Nigeria is a time when many people get together with their relatives to celebrate weddings and other festivities, but for Yana Galang, the holiday serves as an agonising reminder of her family's suffering.
Yet it is an important occasion for her and dozens of other parents to mark the anniversary of and demand action over the kidnapping of their daughters from their school dormitory in the northeastern Nigeria town of Chibok eight years ago.
As the women leader of the Association of the Parents of the Abducted Girls from Chibok, Galang has been reaching out to other members of the group, arranging meetings, organising catering, and doing all the other tasks that go into planning the yearly memorial service.
Join our new commenting forum
Join thought-provoking conversations, follow other Independent readers and see their replies