Revenge for Qasem Soleimani's death still arriving, but could be slowed by coronavirus
Attack on airbase in Iraq – which killed two Americans and one British medic – shows that US has not been forgiven, writes Kim Sengupta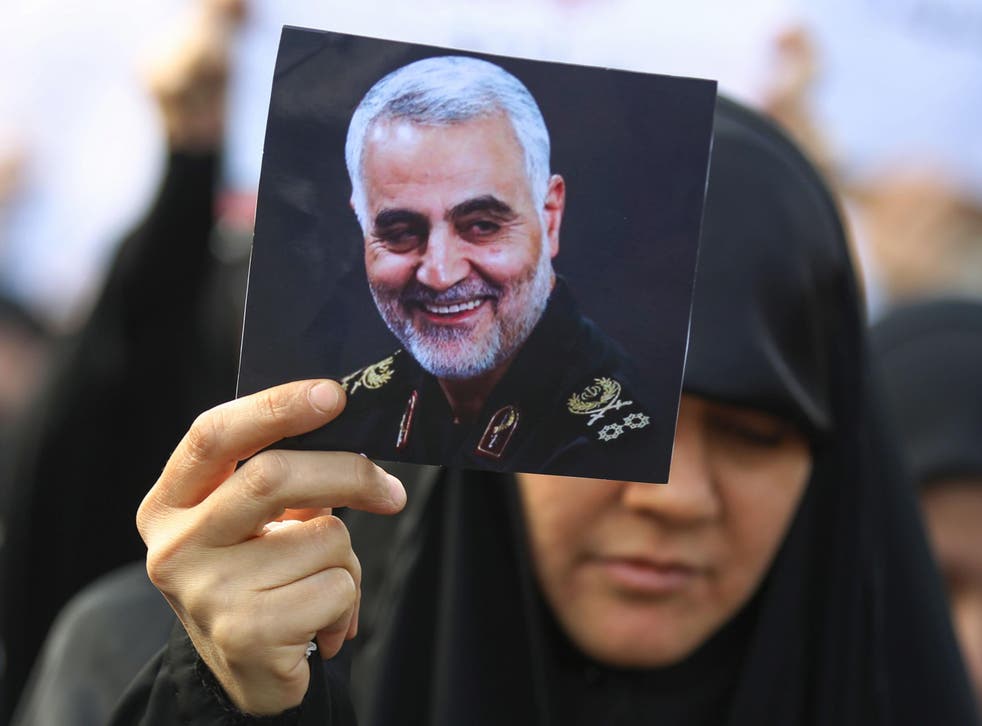 The attack on Taji airbase in Iraq, killing two Americans and a Briton, came two weeks after the leadership of a powerful Shia militia announced that its restraint over the assassination of the Iranian commander Qasem Soleimani by the US would end by the middle of this month.
The missiles came on what would have been the 63rd birthday of General Soleimani, the head of the Quds Force of the Iranian Revolutionary Guards Corps. A similar attack, on another US base in December was the reason given by Donald Trump for ordering the killing – prompting the Iranians to retaliate by firing missiles at two more bases.
The launching on Wednesday night of 30 Katyusha rockets from trucks at Taji, with 18 landing inside the base, causing serious injuries to five people as well as the fatalities, was followed by US airstrikes on facilities in the Albu Kamal area, used by Kataib Hezbollah across the border in Syria, in which 25 fighters were reportedly killed.
Join our new commenting forum
Join thought-provoking conversations, follow other Independent readers and see their replies