Mysterious sarcophagus found in Notre Dame cathedral after 2019 fire set to be opened
Scientists hope to establish the identity of the person whose remains were found in the coffin, reports Lamiat Sabin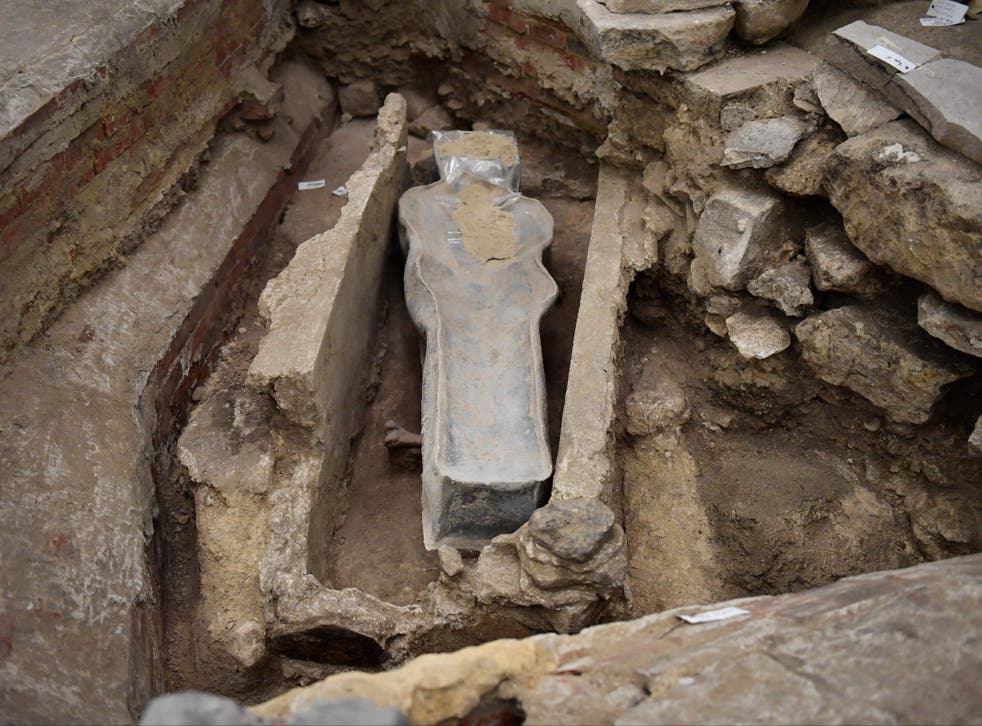 Scientists are to prise open a sarcophagus which was found during the rebuilding of the Notre Dame cathedral.
The "completely preserved" lead coffin was unearthed on 15 March during restoration work following the fire that devastated the iconic church in 2019, France's ministry of culture has said.
Forensics experts have already established that the sarcophagus – 1.95 metres (6ft 4 in) long and 48cm (1ft 6in) wide – contains human remains.
Join our new commenting forum
Join thought-provoking conversations, follow other Independent readers and see their replies