'Grossly unfair': UK's new quarantine rules for Spain prompt anger and confusion
British tourists in Barcelona tell Graham Keeley they weren't given enough time to prepare for the changes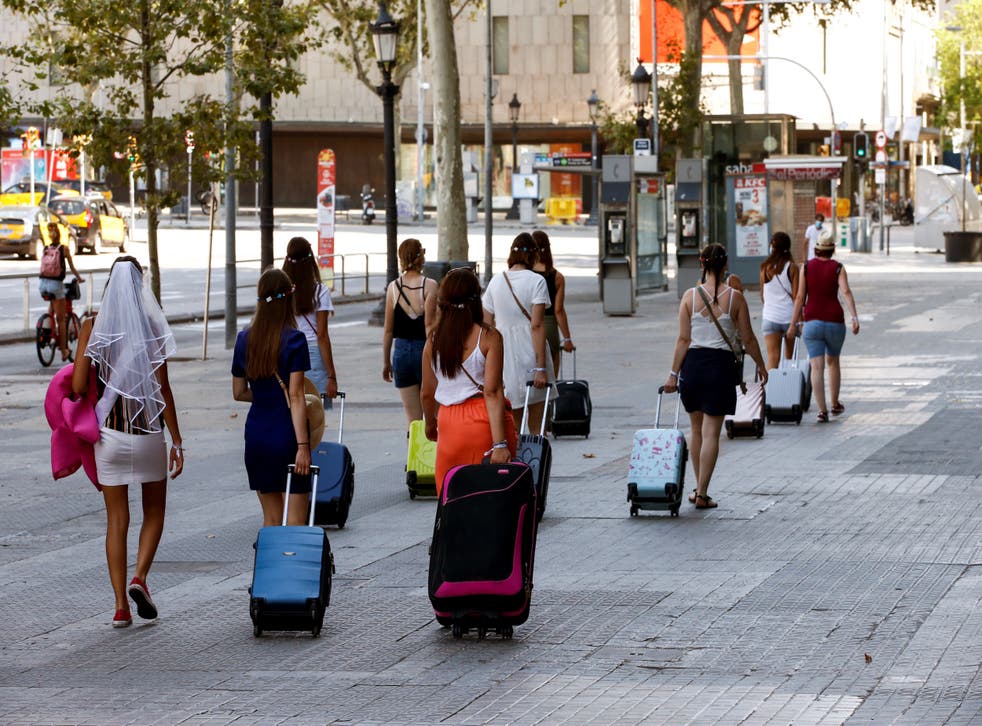 At this time of year, Barcelona should be one of the most popular tourist cities in Europe, if not the world.
Instead, it has become Ground Zero of Spain's tourism implosion.
A week after Britain announced a 14-day quarantine for travellers from the Iberian nation to the UK, Spain's efforts to revive its tourism sector are in free fall as Covid-19 cases show no sign of relenting.
Join our new commenting forum
Join thought-provoking conversations, follow other Independent readers and see their replies