Trump attacking Iran in final days of presidency a 'worrying' possibility, warn former military chiefs
The build-up of US warships near Iranian waters is raising fears Trump wants to order an attack before Biden's inauguration. But would the president get his way? Kim Sengupta reports
Tuesday 05 January 2021 17:36 Comments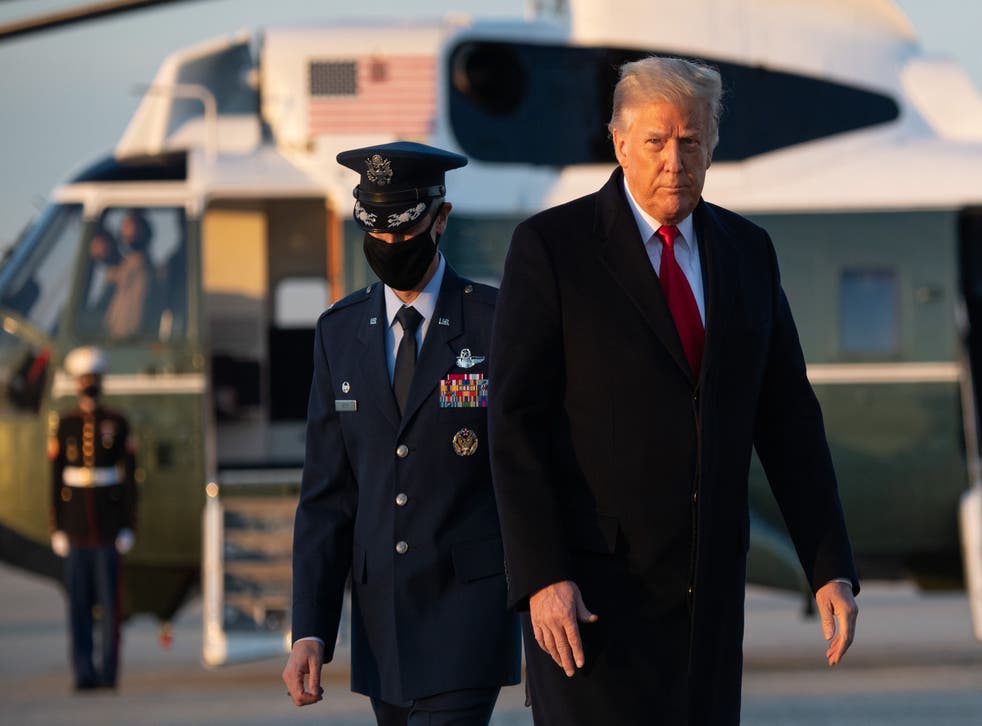 Leer en Español
A build-up of US forces in the Gulf, with Israeli military support, amid growing tension, has raised the threat that Donald Trump may order a strike on Iran in the final days of his presidency, senior former military commanders have warned.   
The departing President, it has emerged, overturned acting Defence Secretary Christopher Miller's directive to withdraw the USS Nimitz out of the region - a move seen as an effort de-escalate a potential confrontation with Tehran. The reversing of course means the aircraft carrier is now leading a sizeable US presence in the waters off Iran, which also includes the nuclear submarine USS Georgia.
The US has flown B 52 bombers over the Gulf in a show of force. The Nimitz, one of the largest carriers in the world, with around 90 aircraft on board, is leading a strike force. The massive USS Georgia, only one of four in the US Navy converted to carry 154 Tomahawk cruise missiles, and one which normally carries Seal Commandos for clandestine operations, entered the Gulf towards the end of last month.
Join our new commenting forum
Join thought-provoking conversations, follow other Independent readers and see their replies