What the rare meeting between Erdogan and MBZ means for Turkey-UAE relations
Despite their differences, Abu Dhabi and Ankara may have decided that cooperation will prove more effective than conflict, writes Borzou Daragahi
Wednesday 24 November 2021 16:07
comments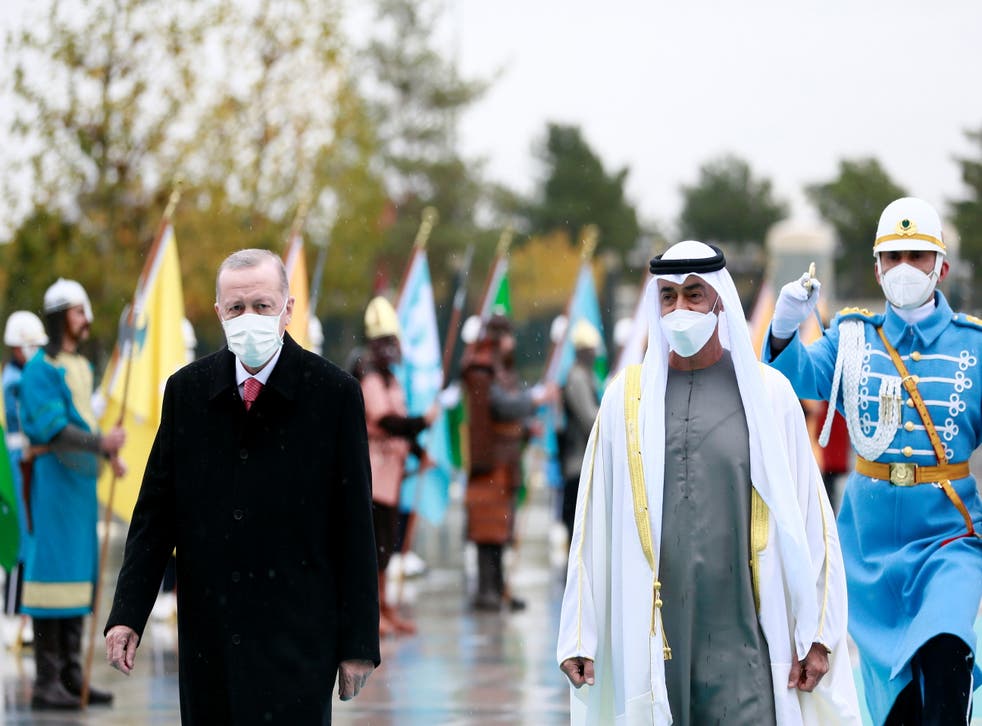 They have been on opposite sides of ferocious hot wars and lobbed media bombs at each other in a years-long cold war.
But Turkey and the United Arab Emirates are putting aside years of hostilities in favour of a tentative rapprochement that includes business and security arrangements that would have been unthinkable even months ago.
Crown Prince Mohammed bin Zayed, de facto leader of Abu Dhabi and the most powerful figure in the confederation of the seven monarchies that make up the UAE, arrived in Ankara on Wednesday for a momentous meeting with Turkish President Recep Tayyip Erdogan.
Join our new commenting forum
Join thought-provoking conversations, follow other Independent readers and see their replies