As Ukraine crisis edges towards war, China walks a fine line between Russia and the west
Beijing has backed Russia but is wary of relations with the US and EU being damaged by the crisis, reports Ahmed Aboudouh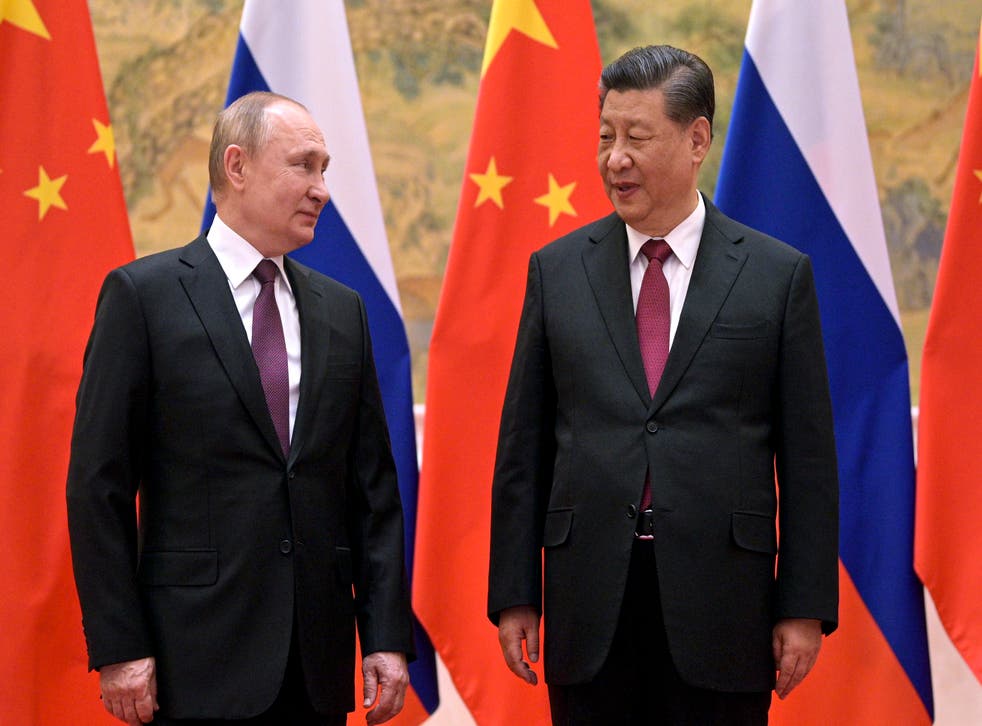 As the Ukraine crisis worsens, attention turns to how the world's biggest powers react. For one country, China, the issue presents a major dilemma.
Beijing initially showed its solidarity with Moscow during President Vladimir Putin's recent visit to the Winter Olympic Games. In a sweeping joint statement, the two sides took a swipe at the US-led world order and displayed deep grievances at Nato, while ignoring any mention of Ukraine.
But as the prospect of a possible war in Ukraine has increased – especially with Mr Putin's explosive recognition of the two breakaway Russia-backed regions of Donetsk and Luhansk – Beijing has begun to show more caution, maintaining its verbal support for Moscow, while at the same time calling for dialogue and diplomacy as a means of de-escalation. It has also recognised Ukraine's sovereignty.
Join our new commenting forum
Join thought-provoking conversations, follow other Independent readers and see their replies