Hit by all kinds of weapons: The bloody battle for Ukrainian city of Lysychansk rages
Lysychansk is the last Ukrainian stronghold of resistance in the province of Luhansk, in the east of the country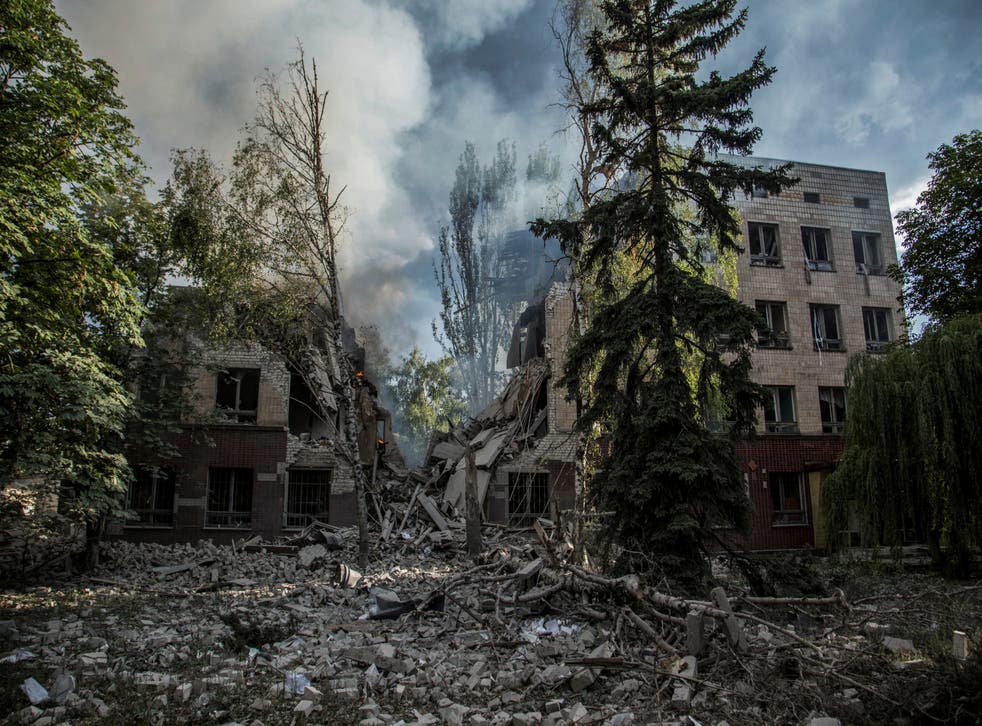 Russian forces are firing "all available kinds of weapons" in their bid to take the eastern Ukrainian city of Lysychansk, the last stronghold of resistance in eastern Ukraine's Luhansk province, officials said.
Ukrainian fighters have come under intense fire in recent days as they try to defend the city and keep it from falling to Russia, as neighbouring Sievierodonetsk did a week ago.
Fighting has raged around an oil refinery on the city's edge, with both Russia and Ukraine claiming they have control of the key facility.
Register for free to continue reading
Registration is a free and easy way to support our truly independent journalism
By registering, you will also enjoy limited access to Premium articles, exclusive newsletters, commenting, and virtual events with our leading journalists
Already have an account? sign in
Register for free to continue reading
Registration is a free and easy way to support our truly independent journalism
By registering, you will also enjoy limited access to Premium articles, exclusive newsletters, commenting, and virtual events with our leading journalists
Already have an account? sign in
Join our new commenting forum
Join thought-provoking conversations, follow other Independent readers and see their replies