Ukraine war is fuelling global food crisis, says UN
Kremlin's failure to open Ukrainian ports would be 'declaration of war on global food security', says UN World Food Programme boss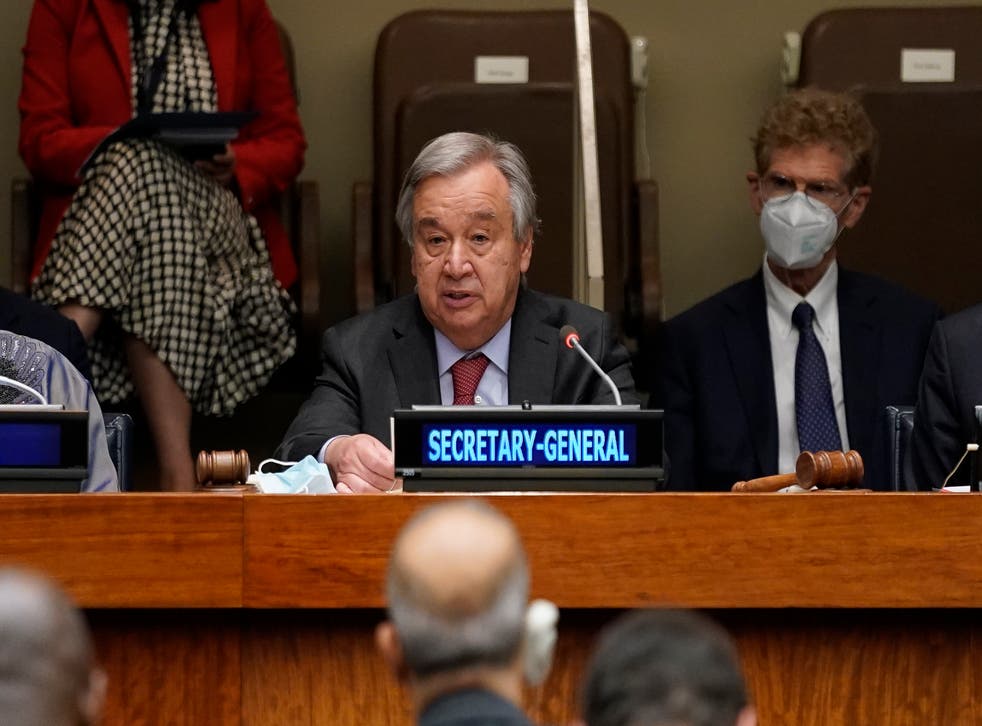 The world faces a global food crisis due to Russia's war in Ukraine, with hunger levels already "at a new high", the UN's secretary general has warned.
Antonio Guterres, the former Portuguese prime minister who now heads the UN, said on Wednesday that he was engaged in "intense" discussions with Russia and Ukraine to improve the situation.
The Kremlin has blockaded Ukraine's ports, leaving it unable to export more than 20 million tonnes of grains held in silos.
Register for free to continue reading
Registration is a free and easy way to support our truly independent journalism
By registering, you will also enjoy limited access to Premium articles, exclusive newsletters, commenting, and virtual events with our leading journalists
Already have an account? sign in
Register for free to continue reading
Registration is a free and easy way to support our truly independent journalism
By registering, you will also enjoy limited access to Premium articles, exclusive newsletters, commenting, and virtual events with our leading journalists
Already have an account? sign in
Join our new commenting forum
Join thought-provoking conversations, follow other Independent readers and see their replies