'Political pawn' US basketball star Brittney Griner appears in Moscow court
Griner's wife has called her "a political pawn".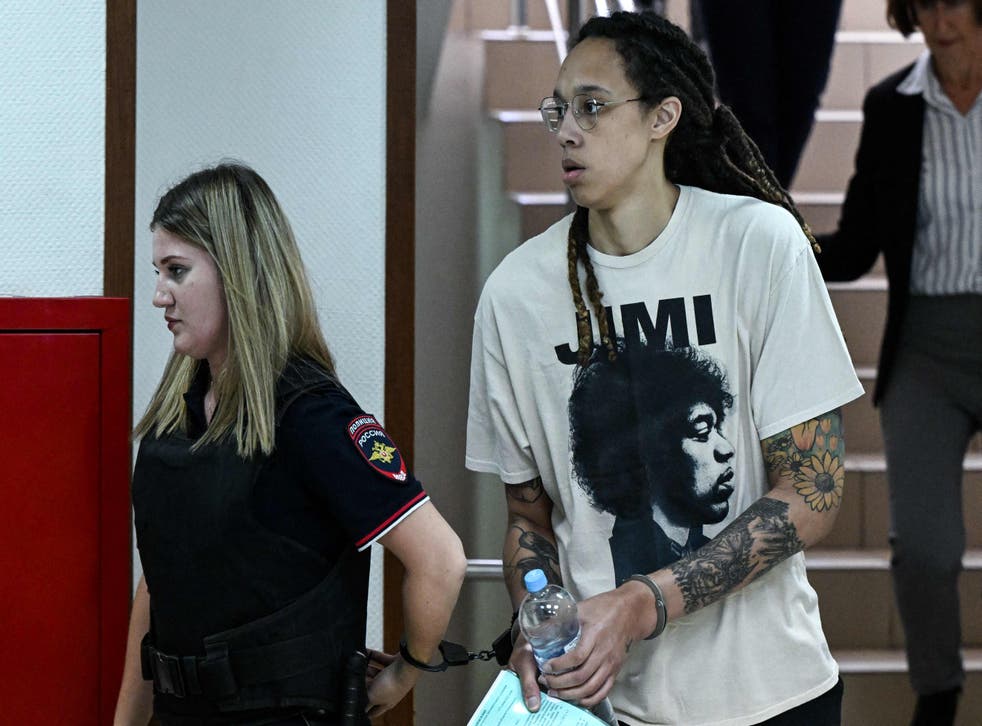 Brittney Griner, an American basketball star, appeared in a Russian court on Friday, four months after she was arrested on cannabis possession charges at Moscow Sheremetyevo Airport while travelling to play for a Russian team.
Griner was arrested in February, just a week before Russia's invasion of Ukraine.
Police said she was carrying vape canisters with cannabis oil. The Phoenix Mercury star and two-time US Olympic gold medallist could face up to 10 years in prison if convicted of large-scale transportation of drugs.
Register for free to continue reading
Registration is a free and easy way to support our truly independent journalism
By registering, you will also enjoy limited access to Premium articles, exclusive newsletters, commenting, and virtual events with our leading journalists
Already have an account? sign in
Register for free to continue reading
Registration is a free and easy way to support our truly independent journalism
By registering, you will also enjoy limited access to Premium articles, exclusive newsletters, commenting, and virtual events with our leading journalists
Already have an account? sign in
Join our new commenting forum
Join thought-provoking conversations, follow other Independent readers and see their replies