Chick-fil-A in second UK launch attempt after LGBT+ rights backlash
Atlanta-based food chain aims 'to glorify God' with a 'positive influence on all who come in contact' with it
Anna Wise
Thursday 14 September 2023 19:13 BST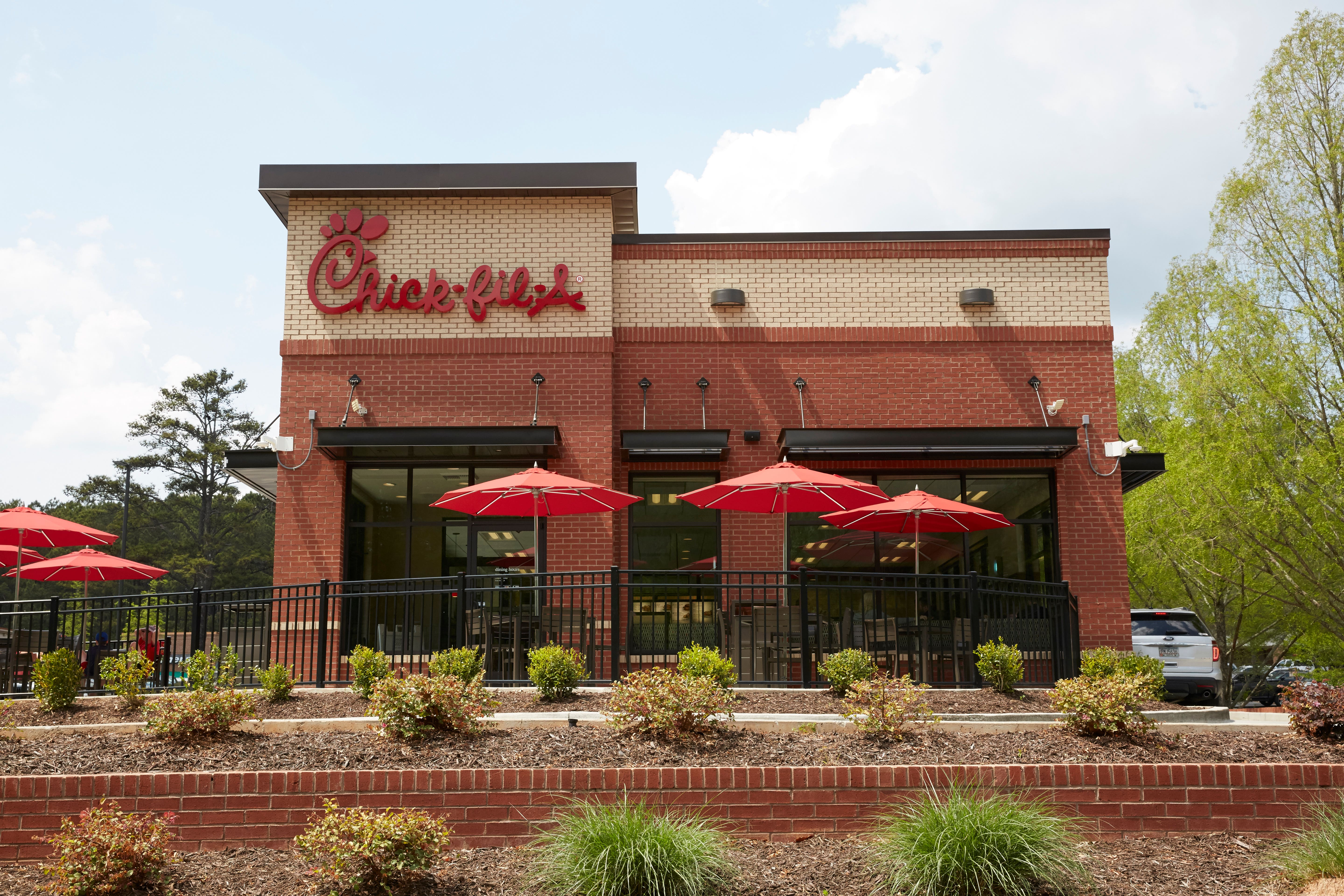 US Christian fast-food giant Chick-fil-A is set to launch in the UK in a renewed attempt to enter the market, a few years after its debut pop-up closed amid a row over the group's historical ties to anti-gay beliefs.
The first restaurants will open in early 2025, marking the first permanent store outside North America.
The 55-year-old family-owned business runs more than 2,800 restaurants across the US, Canada and Puerto Rico, and is popular for its original Chick-fil-A chicken sandwich.
It is aiming to open five restaurants in the UK in the first two years of launch, creating between 80 and 120 jobs per branch. It is understood the locations of the restaurants are still being decided.
Most of the UK sites will be owned and run as a franchise, it said.
Chick-fil-A opened a pop-up store in The Oracle shopping centre in Reading, Berkshire, in 2019, but closed after the six-month pilot period when the lease on the site was not extended.
Gay rights campaigners organised by Reading Pride protested outside the shopping centre and called for a boycott over the chain's history of donating to groups it said were anti-LGBT+ rights.
The Oracle said at the time it was the "right thing to do" to not extend the lease beyond the six-month pilot.
The Cathy family, owners of the chain, have historically donated money to various organisations, some of which have been linked to anti-LGBT+ beliefs including Exodus International, an organisation that advocated gay "conversion therapy" until it closed, and the Fellowship of Christian Athletes, which opposed same-sex marriage.
Chick-fil-A is still largely rooted in its founder's Christian beliefs and restaurants do not open on Sundays.
Its corporate mission statement is "to glorify God by being a faithful steward of all that is entrusted to us and to have a positive influence on all who come in contact with Chick-fil-A.
The group hired its first vice-president for diversity, equity and inclusion in 2020.
"From our earliest days we've worked to positively influence the places we call home and this will be the same for our stores in the UK," said Joanna Symonds, Chick-fil-A's head of UK operations.
"We encourage our local owner-operators to partner with organisations which support and positively impact their local communities, delivering great food and wider benefits to those around them."