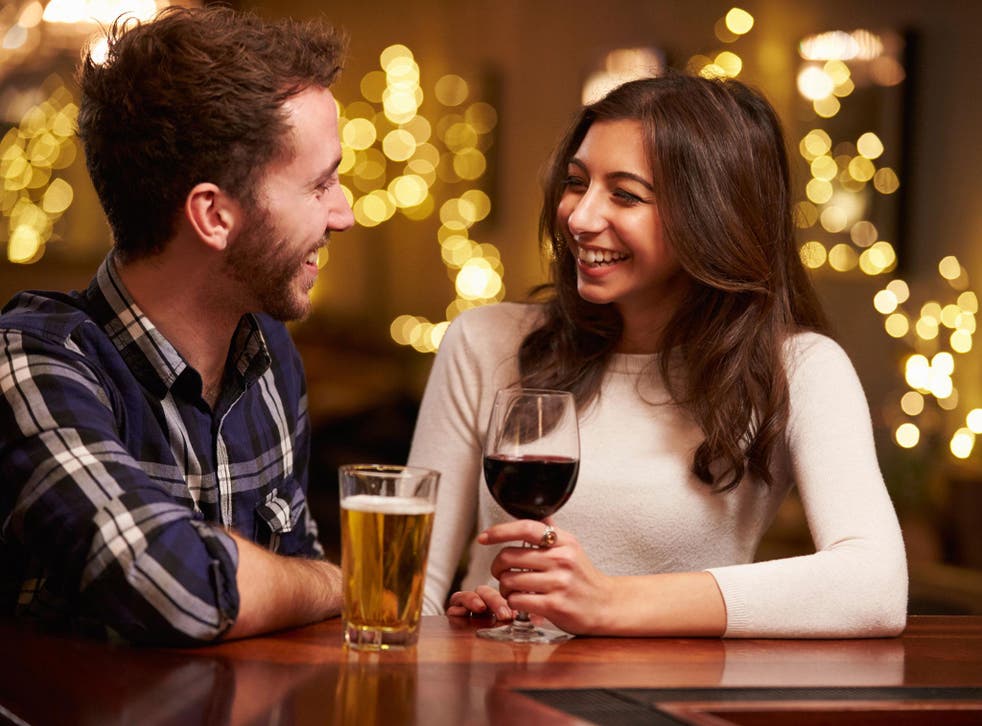 10 ways to avoid falling victim to online dating predators
 Two experts in the field say there is no need to shy away from dating through relationship sites - as long as precautions are taken
The potential dangers of online dating have come into sharp focus following the case of Jason Lawrence, who raped five women and attacked two more after meeting them on Match.com.
The 50-year-old, who contacted thousands of women on the website, including his victims, was jailed for life over the attacks
Jurors in the case heard Match.com had failed to remove the attacker's profile despite four complaints, leading the judge to call on dating apps to increase security.
But despite the potential risks, two experts in the field say there is no need to shy away from online dating as long as precautions are taken.
Nick Tsinonis, co-founder of Scamalytics, which creates software designed to prevent scammers from targeting people on online dating sites, offered a range of advice as to how to stay safe while interacting with a prospective date online.
1) Keep chats restricted to the website or app
"It's really important to keep all dialogue restricted to the messaging services on the website. If you keep conversations strictly on the site scammers are unlikely to target you, because they know the dating site will detect their behaviour."
2) Block anyone suspicious
"On the dating site users' behavior can be monitored, so if someone becomes abusive or inappropriate, the site can respond accordingly. You also have the ability to block someone on a dating site messaging system."
3) Take time to get to know someone before meeting
"When you meet someone you can quickly feel like you know them really well, because it's often easier to connect in writing and to read more into the written word than the spoken word. This can mean you rush into things, and relationships may move quicker than you expect.
"Always bear in mind that the other person is a stranger. Take your time to really get to know someone, and ensure he or she is who they say they are."
4) Ask a friend for advice and their opinion
"If you even get a gut feeling that something is not quite right, ask a friend for advice and their opinion. Sometimes our mind can trick us into thinking we've met the perfect match when in fact we are being conned by a scam-artist."
5) Research them online
"Don't be afraid to research someone you meet online. Use Google Images to check whether the photos they are using belong to someone else and check social media sites to ensure they really exist. You can also search for sentences and phrases online, in case they are using a known fake profile. If something doesn't feel right, don't be afraid to just stop talking to someone."
Charly Lester, an online dating expert and founder of The Dating Awards, offers tips on how to take caution when meeting a date in person.
6) Always meet in a public place
"Anyone you meet online is a stranger, and you need to remember that, even if you're on a second or third date."
7) Communicate with a friend
"Let someone else know where you are, and check back in with that person at the end of the date."
8) Avoid drinking too much on a first date.
"While Dutch courage can be enticing, you don't want to lower your inhibitions, and end up doing something you regret."
The best, worst, and most unusual dating sites

Show all 18
9) Don't go home with them on your first date
"Even if you're getting on really well with your date, don't go home with him or her on the first night. And remember that bringing someone home is no safer than going to someone else's house. You're still inviting a stranger into your home."
10) Don't be afraid to just get up and leave
"Online dating can be a great way to meet people you would never had chance to meet otherwise, but there are nasty people in the world, and online dating is just one of many ways you may come across those nasty people.
"Always keep your wits about you, and if you ever feel uncomfortable you should simply leave. Your safety is of paramount importance."
Join our new commenting forum
Join thought-provoking conversations, follow other Independent readers and see their replies