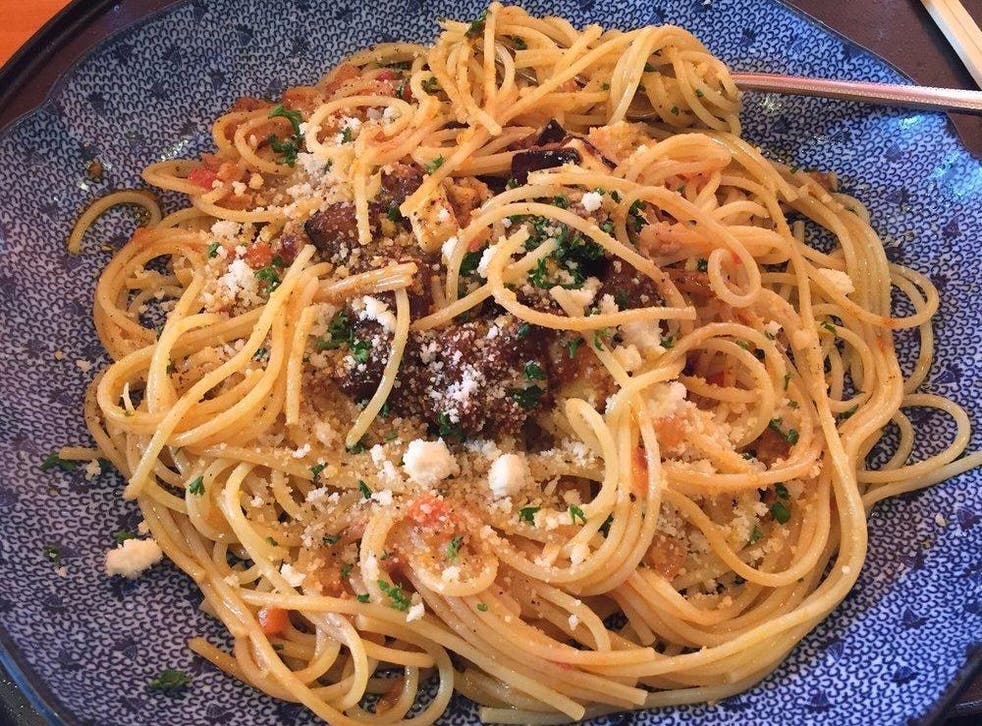 14 mouthwatering photos of the best airport food in the world
Airports aren't exactly known for their culinary offerings, but the food at Tokyo's Narita International Airport are enough to make even the most seasoned travelers drool.
Consumer aviation site Skytrax named Narita the best airport for dining as part of its annual World Airport Awards.
The food selection includes everything from fresh seafood to hearty bowls of ramen. For once, you might be thankful to have a layover.
---
Located in Terminal 1, Sushi Kyotatsu is a must-try.
---
Some people will make special travel arrangements just to be able to try the sushi, which is made using fresh fish from Tsukiji, Tokyo's famous market.
---
The lines to buy food can often get long, so travelers recommend getting a bento box or pre-made meal to go. If you have the time to wait, though, you certainly won't be disappointed by the selection.
---
But Sushi Kyotatsu isn't the only place to enjoy upscale cuisine at Narita.
---
Many of the more casual, fast-food-like spots have 3D menus so that customers can see what each dish looks like before ordering.
---
You can feast on soba noodles and tempura.
---
Or, if ramen is more your style, there are plenty of small restaurants where you can find a piping-hot bowl.
---
There are some western food options as well, like French toast at Royal Coffee Shop in Terminal 1.
---
But Foursquare users who have reviewed the shop also recommend its delicious pork cutlet curry.
---
In Terminal 2, Blue Sky Miso Kitchen has a variety of Japanese dishes.
---
Travelers especially rave about the joint's miso soup and combo platters.
---
You can even enjoy spaghetti made Japanese-style at Goemon in Terminal 1.
---
Be sure to wash it all down with some tea.
---
Or better yet, enjoy a nice, cold glass of Kirin.
Read more:
• This chart is easy to interpret: It says we're screwed
• How Uber became the world's most valuable startup
• These 4 things could trigger the next crisis in Europe
Read the original article on Business Insider UK. © 2016. Follow Business Insider UK on Twitter.
Join our new commenting forum
Join thought-provoking conversations, follow other Independent readers and see their replies