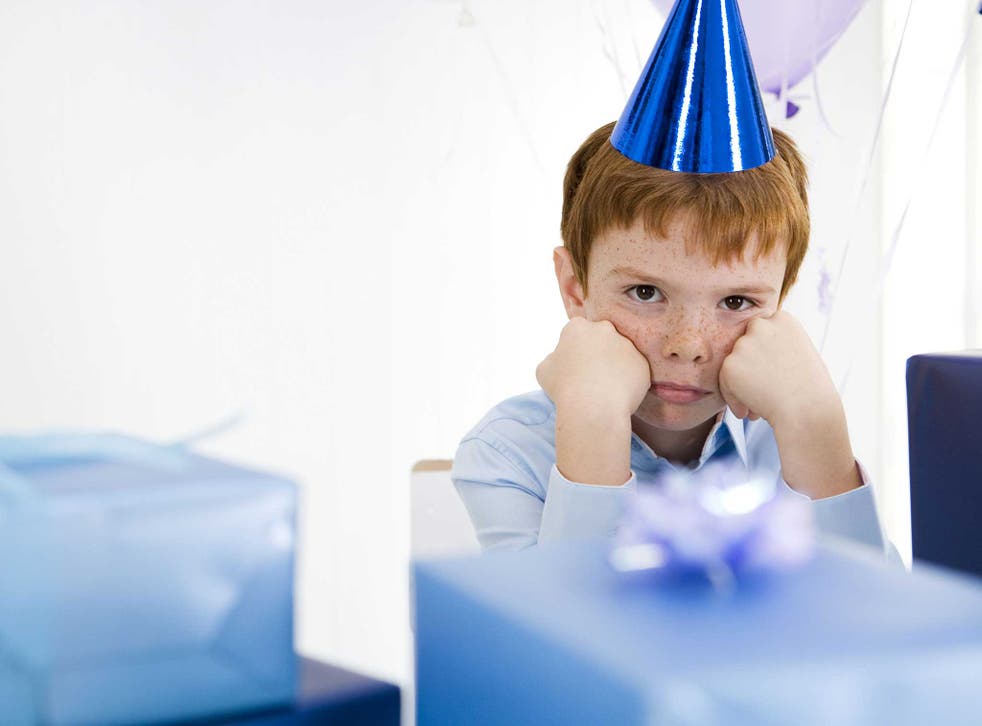 16 December is the worst date for a birthday, research finds
Almost a third of December babies claim their birthday gets overlooked
Rose Troup Buchanan
Monday 14 December 2015 13:55 Comments
Bad luck if you were born on 16th December: research has found it is the worst birthday of the year.
The cold – and if you live in Britain, wet – weather, combined with the excitement leading up to Christmas means most people think 16th December is an awful time to celebrate.
As if that was not bad enough, studies by Interflora also found 27 per cent of people receive their birthday presents wrapped in Christmas paper.
There's a good chance well-meaning relatives and friends will give you one present instead of a separate gift for each event. And, as you get older, you realise organising a birthday party is near impossible as everyone flits to too many Christmas parties for their livers to realistically handle.
Almost a third of December babies claim their birthday gets overlooked, with January and November children also miserable about their birthday date.
In contrast the best birthday date is thought to be 28th July, as the height of summer and reliability of good weather all contributes to a feel-good experience.
Register for free to continue reading
Registration is a free and easy way to support our truly independent journalism
By registering, you will also enjoy limited access to Premium articles, exclusive newsletters, commenting, and virtual events with our leading journalists
Already have an account? sign in
Join our new commenting forum
Join thought-provoking conversations, follow other Independent readers and see their replies