The Independent's journalism is supported by our readers. When you purchase through links on our site, we may earn commission.
LIFESTYLE FEATURES
Turning 30 in quarantine: 'How the birthday I'd dreaded became the most enlightening I'd ever had'
Lockdown has put celebrations on hold for people across the globe, but for Sara-Ella Ozbek it led her to reconsider the milestone moment she had been worried about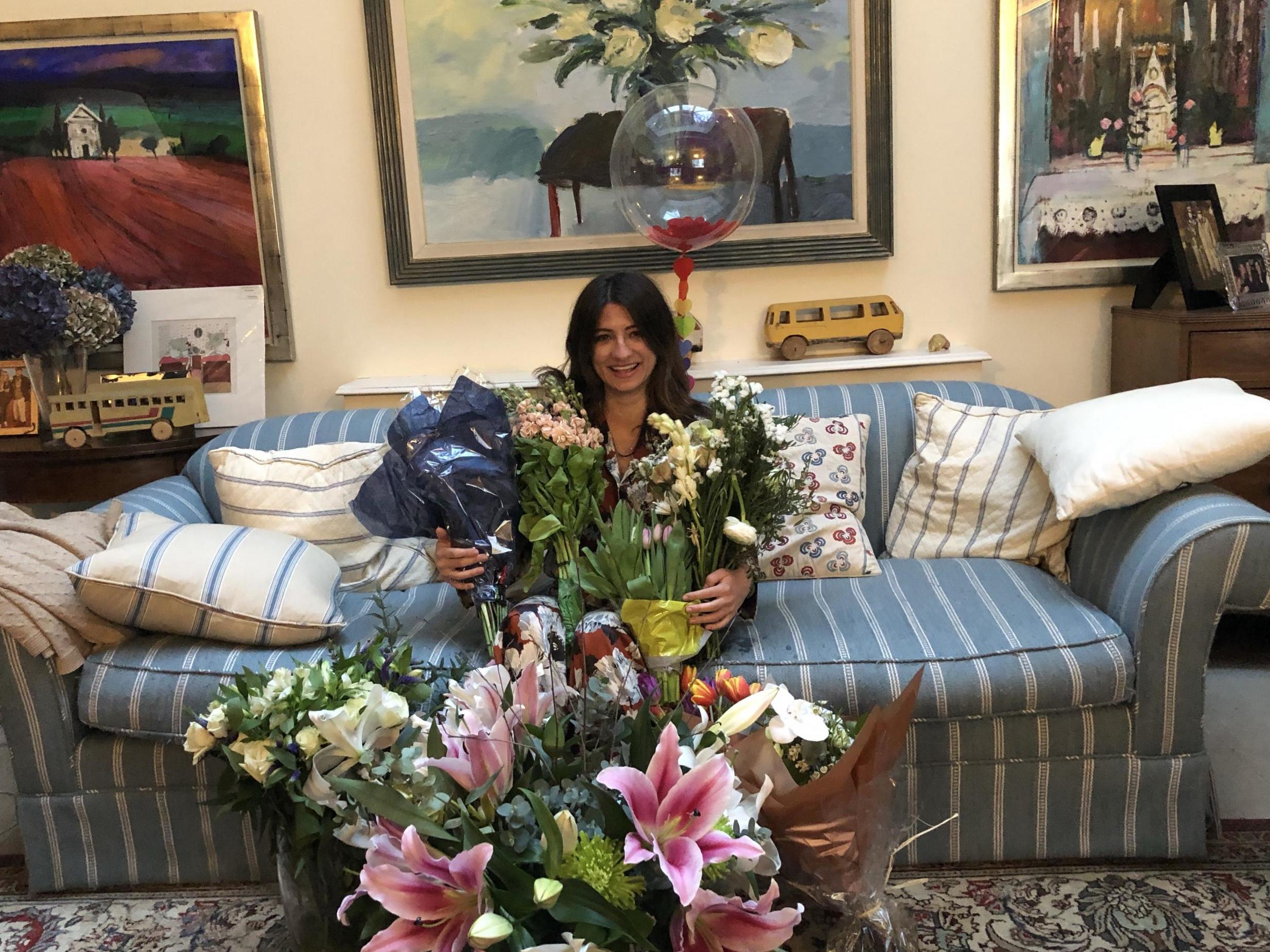 I never thought I'd be the kind of person that worries about turning 30. Over the years, I've witnessed countless friends go through the classic angst in the run-up to their 30th birthdays, and I always thought I'd be fine. But when my time came, all of my everyday manageable anxieties suddenly became catastrophes.
The first half of this year was set to be a big one, regardless of my impending milestone. My debut novel was being released, my beloved flatmate was moving out of our rented two-bed, and I'd set myself a goal to have less fun in order to save money and reduce my alcohol units per week – little did I know, I'd soon have no choice in the matter.
Though these changes were all positive, when I added the big 3-0 to the mix, I spiralled into the kind of existential crisis that I hadn't experienced since listening to Laura Marling in my university dorm room.
The thought of going from someone who was largely anonymous to being a published author who created a divisive female protagonist (ie a punching bag for Twitter users) seemed alarming without the protection of my youth. I was also convinced that not a single friend would move in with me now they were all laying down roots in the form of mortgages, marriages or pregnancies. That only illuminated the fact that I was nowhere near the property ladder, and yes, I was single and – given the rabbit hole I'd just tumbled into – clearly in no mental state to enter loving coexistence.
So, what sensible action did I take? I planned a party big enough to invite everyone I'd ever met. A party that would just about financially floor me. A party that everyone would probably forget about the next day. All so that I could confidently claim my 30th birthday as the best day ever.
And then, coronavirus happened to the world. Everyday anxieties became a thing of the past as real fear took over. I worried about my parents in separate countries (both of which closed their borders), I worried for my 95-year-old grandmother, for the demise of society, for the economy and, mostly, for the people who already had so little.
When the UK lockdown was announced, a close friend invited me to isolate with her and her sister, so that I wouldn't be alone. I was so grateful to have people I loved to watch the daily briefings and bake banana bread with that I almost forgot about the birthday. There was certainly no pressure to have the best day ever. It would just be another day in lockdown.
But when the day came, my friends and family went to overwhelming lengths to ensure that it was, in fact, the best ever. There was the continental breakfast in bed, the swamping deliveries of flowers, baked goods and copious bottles of alcohol – some even hand-delivered from a safe distance – and then there were the endless Zoom chats with people who wouldn't have had the time to call had it been a normal workday. For dinner, my housemates even tried to mimic my favourite restaurant meal by serving an artichoke starter and crab linguine. Then, when I thought it couldn't get any better, they lured me to the TV by telling me that our "corona crush" Chris Whitty (don't judge), was on TV.
Turns out, it wasn't Whitty. Instead, it was a compilation of video messages from people spanning all parts of my life, pulled together by my ex-flatmate and my best friend in LA. I got goosebumps imagining the effort and conversations that must have taken place to reach everyone from school friends, to work friends, to my extensive global family, including the luddites. The video was full of hilarious stories of my twenties, extraordinarily heartfelt messages and even a personalised ballad. There were promises of big celebrations when we are allowed out – if ever! – and a whole new decade of fun to spend together. It made me realise one important thing: my friends were going nowhere. In that moment, I welcomed my thirties.
In real life, we forget to go above and beyond. We think that we don't have the time, but really, if we have the time to watch Love Island and follow the ins and outs of Kim Kardashian's skin cell growth, we have time to pick up the phone or make someone breakfast.
I'm not one of the people who thinks that this virus has been sent to spiritually reconnect us. I think it's a freak accident and I wish it had never happened. But that doesn't mean that we can't appreciate what we learn in this time. And I've learnt that when people are in crisis mode, they don't need you to fix anything. All they need is to be reassured that they are loved and appreciated. We can all make the time to do that.
The High Moments by Sara-Ella Ozbek, published by Simon & Schuster, is out on e-book on 28 May and available to pre-order here
Join our commenting forum
Join thought-provoking conversations, follow other Independent readers and see their replies