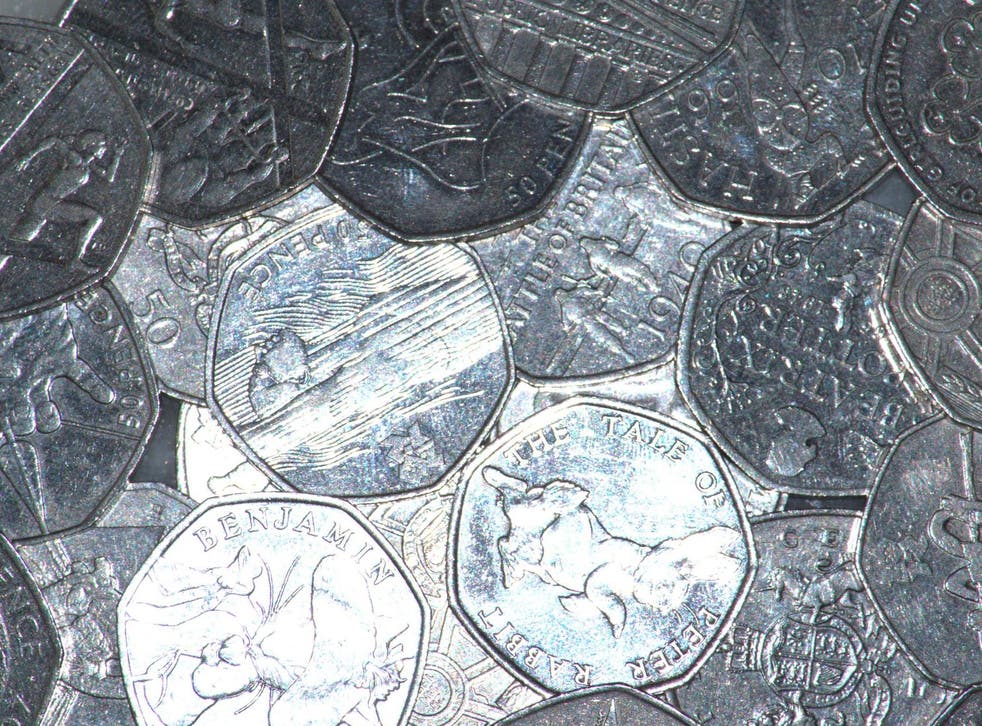 Royal Mint names rarest 50ps in circulation to celebrate coin's 50th anniversary
10-year-old coin celebrating Kew Gardens comes out on top
The Royal Mint has revealed the rarest 50ps in circulation to celebrate half a century since the coin was introduced.
The 50p entered circulation on 14 October 1969 and is considered one of the most collectible coins in the UK thanks to its distinctive heptagonal shape.
Now, mintage figures from 2018 reveal that the nation's rarest 50p coin is the 2009 Kew Gardens 50p, with just 210,000 in circulation.
Given how rare it is, the coin has been selling online among collectors for more than £500.
The Kew Gardens coin is substantially rarer than the second rarest 50p coin, which is a 2011 Olympic wrestling design, of which there were 1,129,500 produced.
New Peter Pan 50p Coins

Show all 6
More Olympic coins, which were created to celebrate the 2012 London Olympic Games, follow in third, fourth and fifth places, with designs based on football, judo and triathlon respectively.
The Olympic coins are currently selling on second hand websites such as eBay for up to £40.
Elsewhere on the Royal Mint's list, the Peter Rabbit coin from 2018 came in joint sixth place with a coin modelled on another famous Beatrix Potter character, Flopsy Bunny.
The Royal Mint also revealed how many coins it had made to celebrate Paddington Bear over the years, with 5,901,00 depicting Paddington at Buckingham Palace and 5,001,000 designed to show the beloved bear at his eponymous train station in central London.
Andrew Mills, director of currency for The Royal Mint, said: "Coin collecting remains as popular as ever in the UK, and October marks 50 years of the iconic 50p – widely considered to be the most collectable coin.
"In 2018 we issued a number of new designs into circulation including the Representation of the People Act, and a series of Beatrix Potter characters."
Join our new commenting forum
Join thought-provoking conversations, follow other Independent readers and see their replies