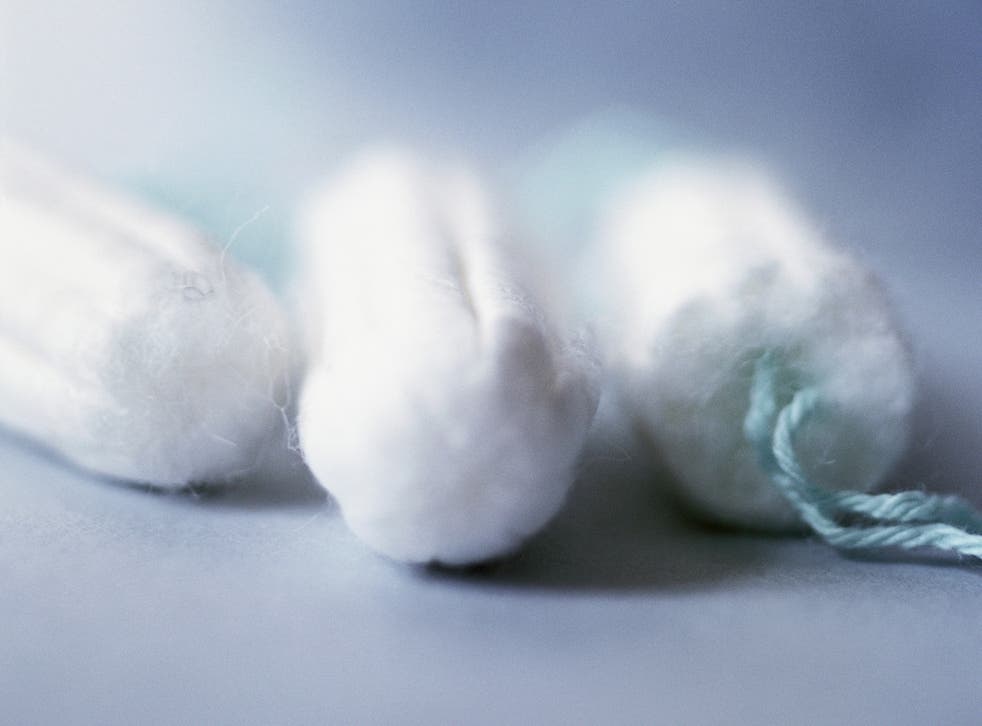 9 of the most common myths about periods
Many girls and women are unsure or worried about asking for advice
Roisin O'Connor
Thursday 01 October 2015 15:33 Comments
Menstruation is a tricky subject. Because it's still seen by many as taboo – something icky you shouldn't discuss in polite company – many girls and women are unsure or worried about asking for advice. There is no better example of this than the "major scandal" of Endemetriosis: a disease which is estimated to affect one in 10 women but is often not diagnosed for years - leading to depression and problems at work and at home.
As the disease began to be more widely reported in recent months, it was suggested that its occasional dismissal as "women's troubles" was in part down to society's attitudes towards women's bodies and the issues that affect them.
So below are nine of the most common myths around periods, along with the facts.
1)"You can't get pregnant if you have sex during your period"
While uncommon, this can happen. Ovulation and the menstrual cycle can be unpredictable, and ovulation can happen before, during and after the bleding phase, especially if your period is irregular. So it's important to use contraceptives even during your period to prevent pregnancies and STDs.
2)"Your period lasts for exactly one week"
Shockingly, not all women's bodies are the same, so women's menstrual cycles also differ. The "28 days" marker is only an average, and the majority of women in any given month don't have a perfect cycle. So young teenagers will often have irregular periods, while a "regular" period for 18-35-year-olds could mean anwhere from 21 to 35 days long.
3)"PMS is all in your head"
The struggle is real. It's also characterised by a variety of symptoms that typically begin a week or two before menstruation, which can include (deep breath): acne, bloating or weight gain, headaches, joint pain, food cravings, mood swings, depression, irritability, anxiety and breast tenderness.
4)"You should be worried if you have a heavy period"
Heavy periods are not necessarily a sign that there's anything wrong, but they can be disruptive to everyday life. The NHS has a short test you can take to understand how heavy your period is and to learn more about treatment options.
5)"You shouldn't exercise during your period"
Some women find that exercise before and during a period can reduce cramps and improve their mood. Others just want to stay in bed eating chocolate and watching films with Katherine Heigl in them.
6)"Menstrual blood is different from regular blood"
Blood is blood, so there's nothing "dirty" about menstrual blood. The only difference you should notice is that the colour and thickness may change depending on the day of your cycle (as well as your hormone levels).
7) "Tampons can get lost in your vagina"
NOTHING can get "lost" in your vagina. The average vagina is 3-4 inches long, so you should be able one that's been displaced or forgotten. If it gets stuck, a doctor or nurse can help.
8)"You can't do anything about painful periods"
Going on the birth control pill or taking medication can ease the pain of cramps – consult your doctor for advice. It's also important to be aware that endometriosis, a disease which affects around 10 per cent of UK women, can cause painful periods and symptoms such as bloating and diarrhoea.
9)"You're supposed to get your period by [insert age]"
There is no "normal" age for a first period, and girls typically begin menstruating anywhere between 9 and 15-years-old. If there's no sign of your period by the time you're 15, it's worth checking with your doctor.
Register for free to continue reading
Registration is a free and easy way to support our truly independent journalism
By registering, you will also enjoy limited access to Premium articles, exclusive newsletters, commenting, and virtual events with our leading journalists
Already have an account? sign in
Join our new commenting forum
Join thought-provoking conversations, follow other Independent readers and see their replies