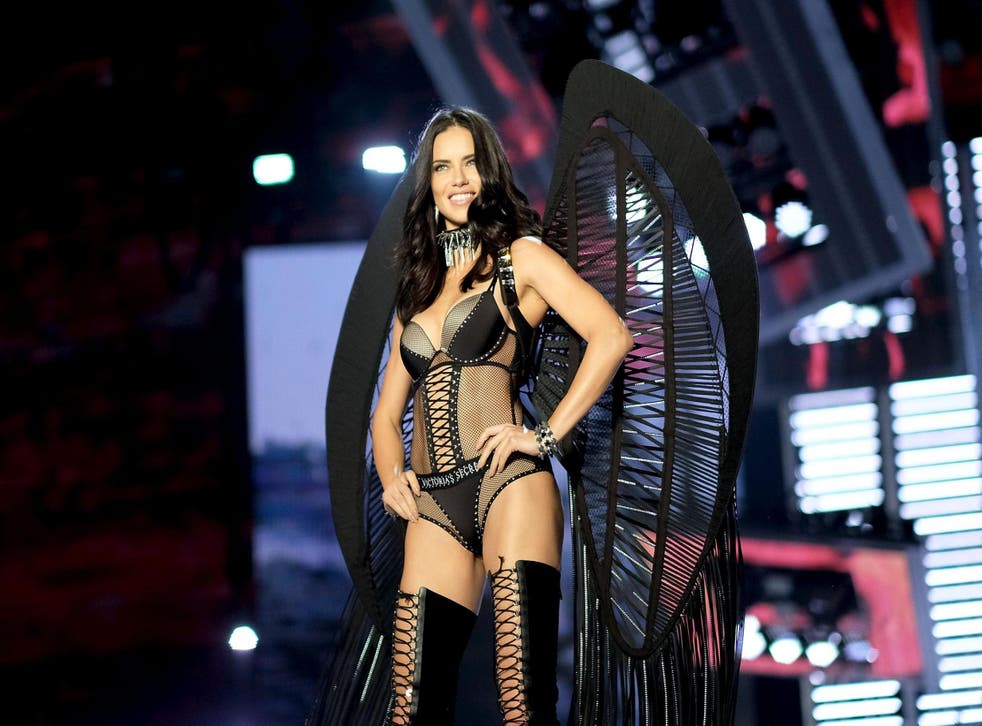 Victoria's Secret model Adriana Lima alludes to quitting in Instagram post
'My job puts me in such big pressure to look a certain way'
Adriana Lima has inferred that she may be leaving Victoria's Secret in a cryptic Instagram post.
The Brazilian model is one of the US lingerie brand's most prominent Angels and has been walking in their annual runway show since 1999.
However, her most recent post suggests that she will no longer work with the popular label that many credit for launching her career.
"I had received a call for the possibility of filming a sexy video of me to be posted and shared in social media," Lima begins.
"Even though I have done many of this type, something had changed in me, when a friend approached me to share that she was unhappy with her body, then it made me think.... that everyday in my life, I wake up thinking, how do I look?"
The 36-year-old model went on to explain how she came to realise that living up to stereotypes perpetuated by fashion and social media can be severely damaging for women both mentally and physically.
She added that this realisation has inspired her to rethink her career as a lingerie model.
"I have my own things/insecurities too," she wrote.
"I am tired of the impositions, we 'as woman' can't be continuing living in a world with such superficial values, it's not fair to us."
She explained that she will no longer take her clothes off for an "empty cause".
Lima continued to credit her change of heart to her children and her female ancestors that have also been pressured by societal expectations.
Her comments have been met with mixed reviews from her 11.5m followers.
"This brought me tears in my eyes..how beautiful you are inside and out! You have a beautiful heart," wrote one praiseworthy follower.
"It is so amazing to hear these words come from someone who has been apart (sic) of the modelling industry for long period of time," added another.
"So many fashion companies are starting to realise that a singular body type cannot exist in such a diverse world."
However, not everyone was on board with Lima's new direction, with some fans mourning the model's departure from the lingerie label while others called her out on hypocrisy.
"You are such a hypocrite!!!!! You have made your fortune & have your lifestyle because you have spent your entire life taking your clothes off! It's a bit late thinking about how the rest of us women feel looking at your pictures! You are so shallow!" wrote one commenter.
The Independent has contacted Victoria's Secret for comment.
Join our new commenting forum
Join thought-provoking conversations, follow other Independent readers and see their replies