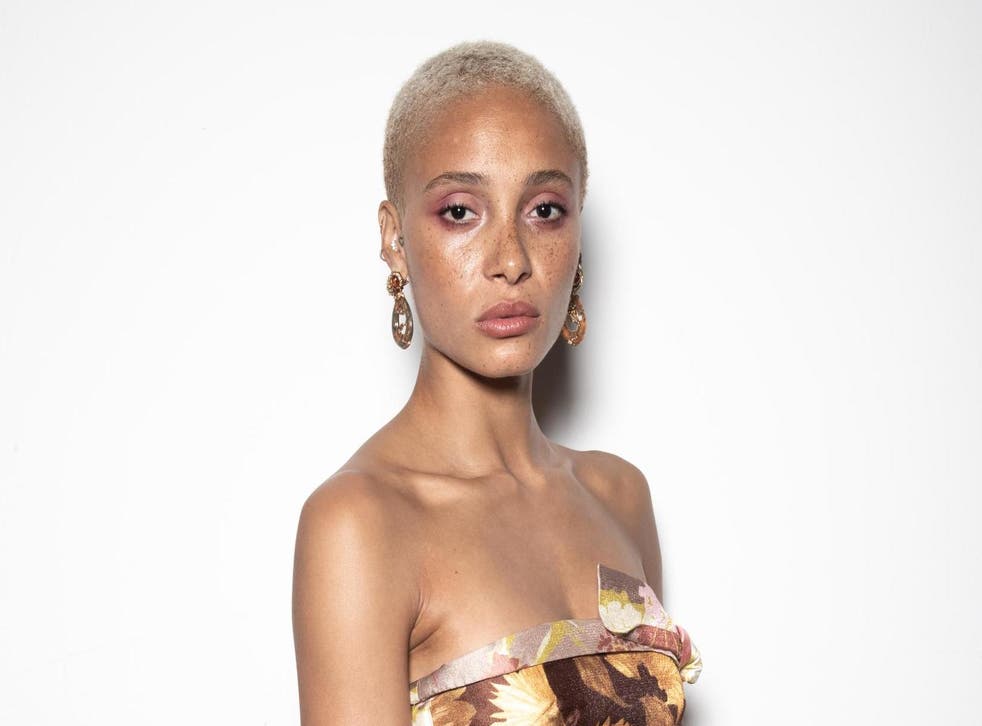 Supermodel's mother opens up on regret about sending daughter to boarding school: 'She didn't want to go'
Adwoa Aboah has spoken out before about suffering from depression as a teenager
Camilla Lowther might be one of the most successful booking agents in the fashion industry, but the eminent businesswoman has major regrets when it comes to her supermodel daughter, Adwoa Aboah, who she sent to boarding school at the age of 13.
Aboah, who has fronted numerous brand campaigns and been on the cover of British and American Vogue, has previously spoken out her unhappy memories of being at Millfield school in Somerset, which preceded a severe struggle with depression and, when she was 22, a suicide attempt.
Now, Lowther has opened up about her daughter's experiences, expressing guilt over sending her to the school.
"She didn't want to go," the agent tells The Sunday Times Style magazine, explaining how she wishes she'd never sent either of her two daughters away to board.
"I'm not a great one for regrets because there is f*** all one can do about it. But if I had my time again, I wouldn't have sent them."
At Millfield, which is located near Glastonbury, Aboah has claimed she struggled to fit in.
"I looked a lot different to all the other girls: everyone was blonde and blue-eyed," she once told ES Magazine.
"It was, 'This is how you dress. This is how you do your hair, and you put loads of foundation on and wear high heels.' And I was like, 'F***, I don't even know how to be this person'."
Aboah explained how her insecurities drove her to drug addiction: "I wanted to take drugs, I wanted to drink, I wanted to stay out all night."
Recalling the moment her daughter attempted to take her own life, Lowther explains she was working at the time when she got "the call".
"It was right after I'd sold the business. I ran downstairs and said, 'Charles, get your coat on, Adwoa's tried to kill herself and she's in an ambulance on her way to A&E.' When we got there, she was fitting, like an epileptic."
Lowther explains how Aboah was in an induced coma for the next four days on life support.
"We had to sit in Carluccio's opposite Chelsea and Westminster Hospital drinking glass after glass of white wine, waiting for the news to see if she'd suffered brain damage," she recalls.
To mark World Mental Health Day, Aboah shared an honest post on Instagram of photographs taken in the weeks after her suicide attempt, recalling how "broken" and "exhausted" she felt at the time in the caption underneath.
"For the rest of my life I promise to shine light on this illness that so many times is forgotten," she continued.
"I promise to give the unheard a voice whenever I can, I promise to remember the girl In that photo and everything she had to go through and to protect the woman I have now become."
For confidential support call the Samaritans on 116 123.
Join our new commenting forum
Join thought-provoking conversations, follow other Independent readers and see their replies