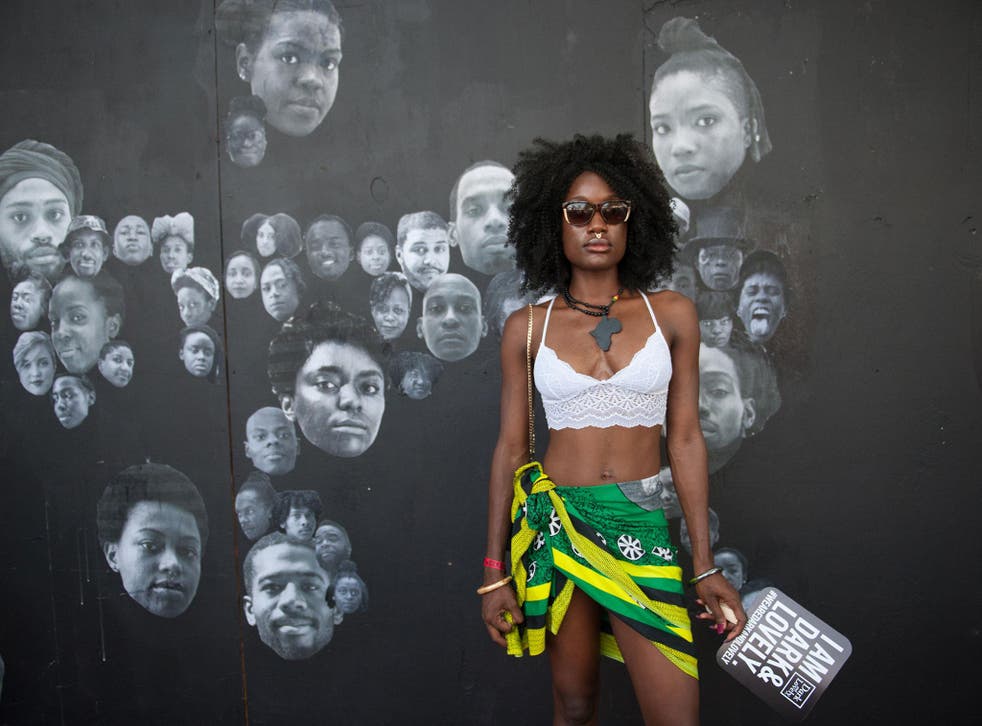 What you should never say to a person with Afro hair
'Can I touch your hair?'
Kashmira Gander
Monday 18 September 2017 12:53 Comments
When Solange sang the words 'don't touch my hair' in her latest album, she was sending a clear message to anyone who still thinks it's appropriate to grab Afro hair uninvited. Newsflash: it never was and never will be OK to pet another human like a dog.
To set the record straight once and for all, we asked people with Afro-textured hair to reveal what they wish other people would stop doing and assuming.
If in doubt: ask don't touch, advises Leillah Sekalala, the founder and director of NoScrunchie.com and the Good Afro Salon Awards
"I am strange in that I like the questions. I want people to ask as I am always willing to educate people who have not had experience with afro hair. Questions mean people want to learn and that is great!"
'Can I touch your hair?'
"Stop touching my hair and patting me like a dog without permission," pleads Claire Quansah a 35-year-old PR and blogger.
"I find it odd that people can invade someone's personal space to feel the texture of someone's hair," adds Sekalala. "I wish people asked more questions with a view to understand. The more we educate, the better it is all round especially for the future generation."
'Sorry, your hair is just too hard to cut'
"My hair isn't 'difficult', but lots of high street hairdressers seem to think it is", says Quansah.
"I think it's important to support salons that do Afro Hair as well as we can. Everybody needs a stylist at some point and the more we support them, the better the chances that we have them in business for long to help us on our hair journeys," chimes Sekalala.
'You need to straighten your hair. It's the dress code'
"Afro hair is hair, and isn't 'unprofessional'. I've never had an employer criticise my hairstyle but I've heard plenty of stories that demonstrate even in 2017 people do still discriminate against afro hair," says Quansah.
'Your hair looks so much better when it's relaxed'
"My biggest bugbear is when I wear a weave or straighten my hair and non-Black friends and family will say 'Oh, I much prefer your hair like that!' or 'You should wear your hair like that more often,' says Brenda Gabriel, a publicist.
"I wish people would stop relaxing their hair," comments Tommy Williams of the hair retailer All Shades Covered. "It damages our natural hair and can lead to long term diseases like alopecia."
'It's a shame Afro hair is so short'
"People do not understand shrinkage, so a lot of the time people assume Afro hair is all short, not knowing that until it has been straightened it looks short," says Sekalala.
"A lot of people think that to have long hair with Afro hair, you have to wear a wig, which is not true as afro hair can grow really long."
Register for free to continue reading
Registration is a free and easy way to support our truly independent journalism
By registering, you will also enjoy limited access to Premium articles, exclusive newsletters, commenting, and virtual events with our leading journalists
Already have an account? sign in
Join our new commenting forum
Join thought-provoking conversations, follow other Independent readers and see their replies