Al Pacino on '20 years' ageing effect in The Irishman
Al Pacino and girlfriend Meital Dohan end relationship because 39-year age gap was 'difficult'
Actress says 'it's hard to be with a man so old' 
Actress Meital Dohan has revealed her relationship with Al Pacino has ended because their 39-year age gap was too great.
Speaking to Israel's LaIsha magazine, Dohan, 40, confirmed the pair had broken up, after rumours circulated following the 79-year-old's attendance alone at the Oscars.
"It's hard to be with a man so old, even Al Pacino," Dohan told the outlet, according to The Times of Israel. "The age gap is difficult, yes. I tried to deny it, but now he is already an elderly man, to be honest.
"So even with all my love, it didn't last."
The Israeli actress also explained that her relationship with the Godfather star wasn't based on money or expensive gifts.
17 times films had ridiculous age gaps between their cast

Show all 17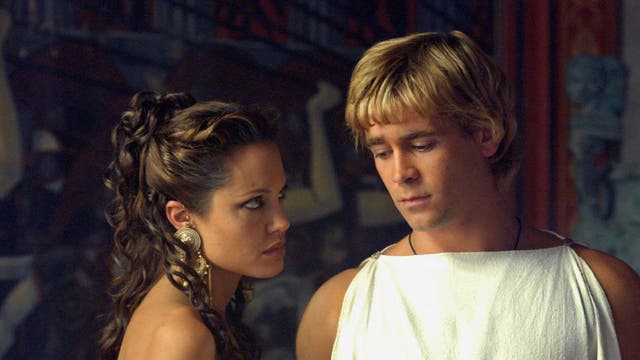 In response to a question about whether she has gifts to remember the actor by, she said: "He only bought me flowers," adding: "How can I say politely that he didn't like to spend money?"
Despite the breakup, the Weeds actress said she hopes that she and the actor can remain friends, and that it was an "honour" to "be part of his legacy".
"I had a fight with him and left him recently, but of course I really love him and appreciate him, and I was glad to be there for him when he needed me, and to be a part of his legacy," she said. "It's an honour for me. I'm glad this relationship happened between us, and hope we remain good friends."
Confusion as Al Pacino doesn't realise he's actually on The One Show
Dohan and Pacino first started dating in 2018, after reportedly meeting at a Hollywood afterparty.
Pacino has three children from previous relationships, including two children with actress Beverly D'Angelo, whom he dated from 1996 to 2003.
Join our new commenting forum
Join thought-provoking conversations, follow other Independent readers and see their replies