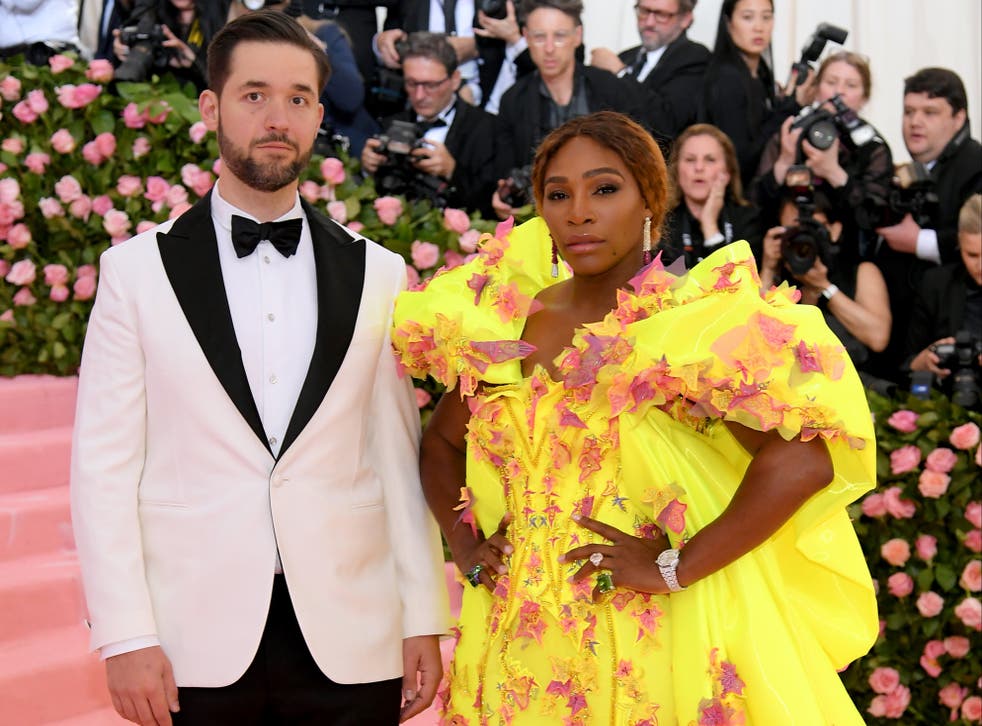 Alexis Ohanian says he's 'fine' with only being known as Serena Williams' husband
'Love this mindset,' one fan commented
Alexis Ohanian is being praised for his role as a supportive partner after he revealed he is completely fine with being known as Serena Williams' husband.
The Reddit cofounder expressed his content with being most easily identified by his tennis star spouse on Twitter, where he has more than 400,000 followers, in response to a fan who tweeted: "I love how you don't mind that they call you Serena Williams' husband."
In response to the tweet, Ohanian said that he doesn't mind at all, even despite his wife's fame overshadowing his own accomplishments.
"I'll be a self-made billionaire one day and most people will still know me as Serena's husband (or Olympia's dad) and that's fine by me," the 37-year-old entrepreneur said. 
Ohanian then shared a screenshot of the exchange on Instagram with his more than 699,000 followers, where he revealed that he would actually like to be known as the father of his and Williams' three-year-old daughter Alexis Olympia.
"TBH (to be honest) I'm hoping to be known as 'Olympia's papa,'" the father-of-one captioned the photo.
In the comments, the sweet exchange prompted praise from Ohanian's followers, with many applauding him for being supportive of his wife and daughter.
"This makes my heart smile. A supportive husband and papa!" one person commented.
Another said: "That's because your masculinity isn't rooted in toxicity."
"I mean being a billionaire is great and all but being Serena's husband and Olympia's dad are quite the accomplishments!" someone else joked.
Ohanian, who is an outspoken supporter of Williams, first began dating the professional athlete in May 2015. They later welcomed their daughter in 2017 before tying the knot the same year.
Join our new commenting forum
Join thought-provoking conversations, follow other Independent readers and see their replies