Alien Yoga: The weird fitness trend taking over Instagram
It's captivating and cringe worthy all at the same time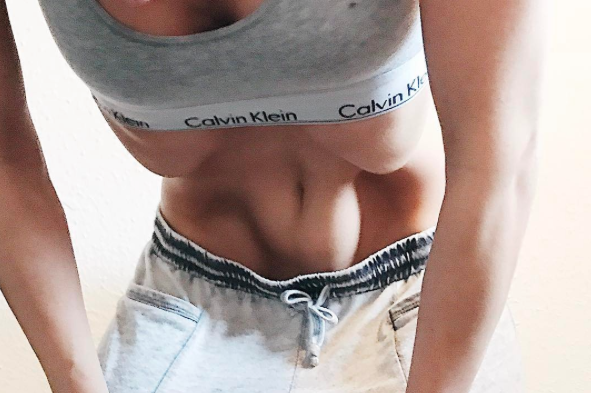 Forget unicorn lattes or the glitter booty beauty trend, because the latest thing Instagram users are infatuated by comes from the realms of health and wellbeing.
Now a viral phenomenon, what's being dubbed as 'Alien Yoga' has quickly taken over as videos of the strange contortions flood social media.
Otherwise known as Nauli, the traditional yoga move involves exhaling completely, isolating the abdomen and pulling it under the ribcage.
Then the abdominal muscles are contracted and released to create a mesmerising side-by-side rolling motion.
Said to promote digestion and help strengthen the core, 'Alien Yoga' is nothing new but the practice of Nauli is not something we typically see taught in classes.
That being said, Nauli.org insist that it can be mastered by a person of any age and level of experience, and in some more classical traditions was often among the first exercises taught to students.
In order to master Nauli, it's necessary to master four movements.
The first is Uddiyana Bandha, an abdominal lock accomplished by emptying your lungs and pulling in the abdomen under the ribcage.
Followed by Madhyana Nauli, Vama Nauli and Daksina Nauli which isolated contraction of the central, left and right side of the abdominal muscles.
The practice is thought to have endless benefits including improving willpower and emotional stability, correcting hormone imbalances and keeping your organs in shape.
However, experts warn that it should only be attempted alongside a qualified yoga instructor as, if done improperly, the intense contractions could cause discomfort and even minor injury.
Join our commenting forum
Join thought-provoking conversations, follow other Independent readers and see their replies