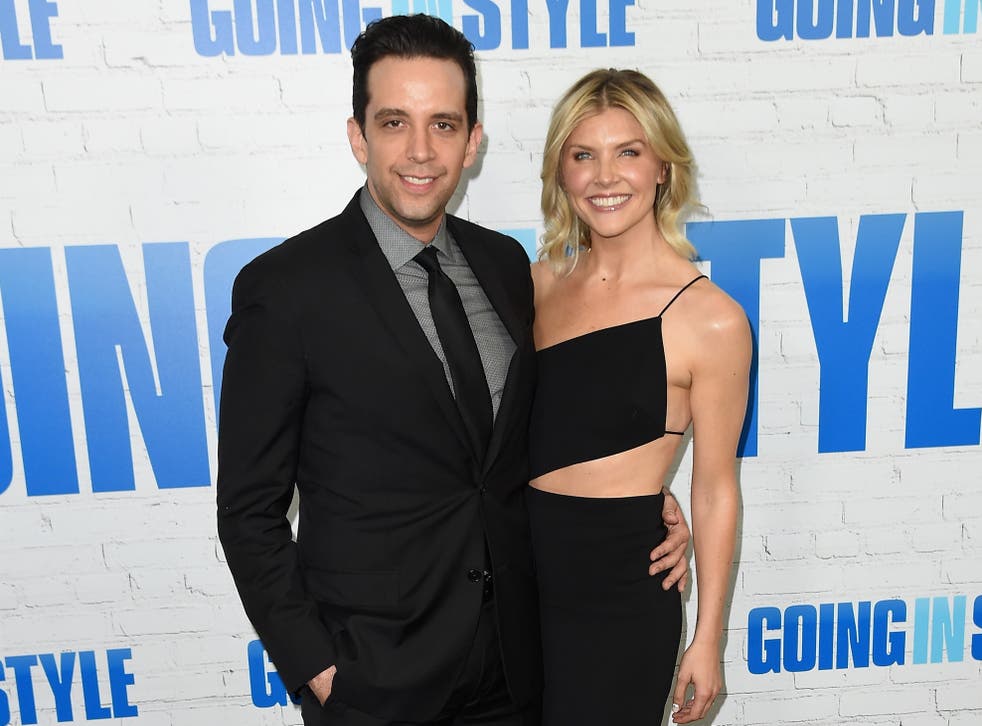 Amanda Kloots reveals grief hit hardest at New Year's as she starts therapy over husband Nick Cordero's death
She says she's 'scared of what can happen in a year'
Amanda Kloots has opened up about feeling ready to seek therapy in the New Year following the death of her husband Nick Cordero last year.
On Saturday, the 38-year-old, whose husband died from complications related to coronavirus in July 2020 at the age of 41, shared an update about her grief on her Instagram Stories.
"New Years has been tough, extremely hard for me. I've cried more recently than in a while," Kloots wrote. "I thought Christmas would be hard, this was worse.
"I think it's because when a New Year comes you want a clean state or to forget about last year, especially 2020. But, I can't forget about last year and will not be able to wipe that slate clean."
The mother-of-one also expressed her fears about "what can happen in a year, how much things can change".
In the post, Kloots said all the struggles of the past year are catching up with her and that she believes she is ready to go to therapy to "address the trauma".
"I share all of this as my continued honesty about grief and loss," she continued. "How it ebbs and flows, changes a lot. How it hides and then finds you. How it's a journey, not just a week."
Kloots also addressed how even staying active and busy is not enough to distract from her grief, adding: "How it's a continued struggle even as I stay positive and active. How you can cry some days for two seconds or for two hours.
"How it makes you feel so lonely and confused."
Kloots concluded the message explaining that it helped her, and sharing her hope that it helps her followers as well.
Since Cordero died, Kloots has been open about her struggles with grief on her social media, where she has also paid tribute to her late husband.
On Christmas Day, the new The Talk co-host shared a photo from last year's holiday, where she can be seen holding the couple's one-year-old son Elvis.
"I love this picture of my family last Christmas. It was undoubtedly my favourite Christmas I can remember. Elvis was just six months old, our little Christmas gift from God. We were so excited to be together for the holidays," Kloots captioned the photo.
Join our new commenting forum
Join thought-provoking conversations, follow other Independent readers and see their replies