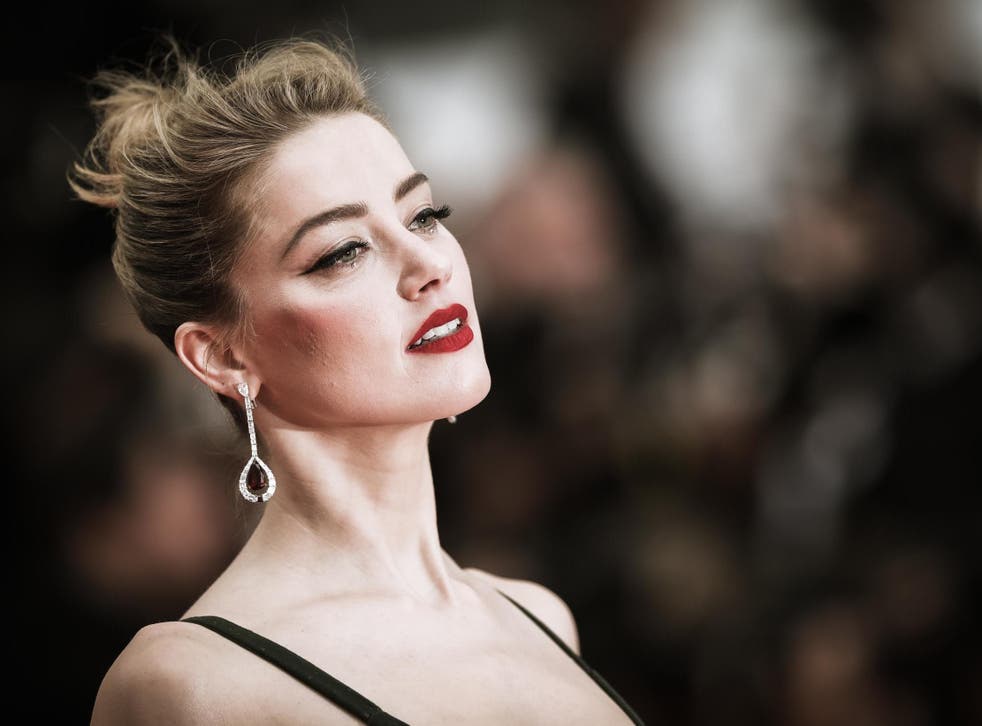 Amber Heard opens up about her mother's death: 'I am heartbroken and devastated beyond belief'
'She left us too early,' writes actor
Olivia Petter Comments
Amber Heard has opened up about the death of her mother, Paige, in a heartfelt Instagram post.
On Sunday, the actor shared two old photograph of herself and her mother and explained that she was "heartbroken and devastated beyond belief" by the loss.
"She left us too early, clasping onto the memory of her beautiful, gentle soul," Heard wrote.
"She will be missed from the very depths of our hearts forever.
"Her unflinching, open heart made her the most beautiful woman I had ever known."
The 34-year-old actor continued: "It's hard to imagine and even more difficult to say but I feel truly lucky to have been her daughter and been given the gift of having the light she shone on everyone, fall on me for nearly 34 years."
The actor did not reveal the cause of her mother's death.
Heard's post has garnered more than 240,000 likes and thousands of comments from friends and fans.
Model Cara Delevingne commented with a heart emoji while the celebrity stylist Karla Welch wrote: "Oh Amber I'm so very sorry. Sending you all our love."
The actor Andie MacDowell added: "I'm so sorry for your loss dear one."
Heard has previously spoken about her family publicly, revealing they held religious beliefs that made it difficult for her to come out as bisexual.
Speaking at the South by Southwest (SXSW) conference in her hometown of Austin, Texas, last year, Heard described the conversation as "just tears".
"My dad is 'out of central casting' Texan," she said at a panel event titled "Making Change On and Off the Screen".
"Big barrel hat, handlebar moustache, loves his guns, good Southern man," she continued. "And I was raised in a religious home".
Heard is in the middle of an ongoing legal case with her ex-husband, Johnny Depp, who is suing Heard for $50m (£40m) after denying claims that he physically abused her.
Register for free to continue reading
Registration is a free and easy way to support our truly independent journalism
By registering, you will also enjoy limited access to Premium articles, exclusive newsletters, commenting, and virtual events with our leading journalists
Already have an account? sign in
Join our new commenting forum
Join thought-provoking conversations, follow other Independent readers and see their replies