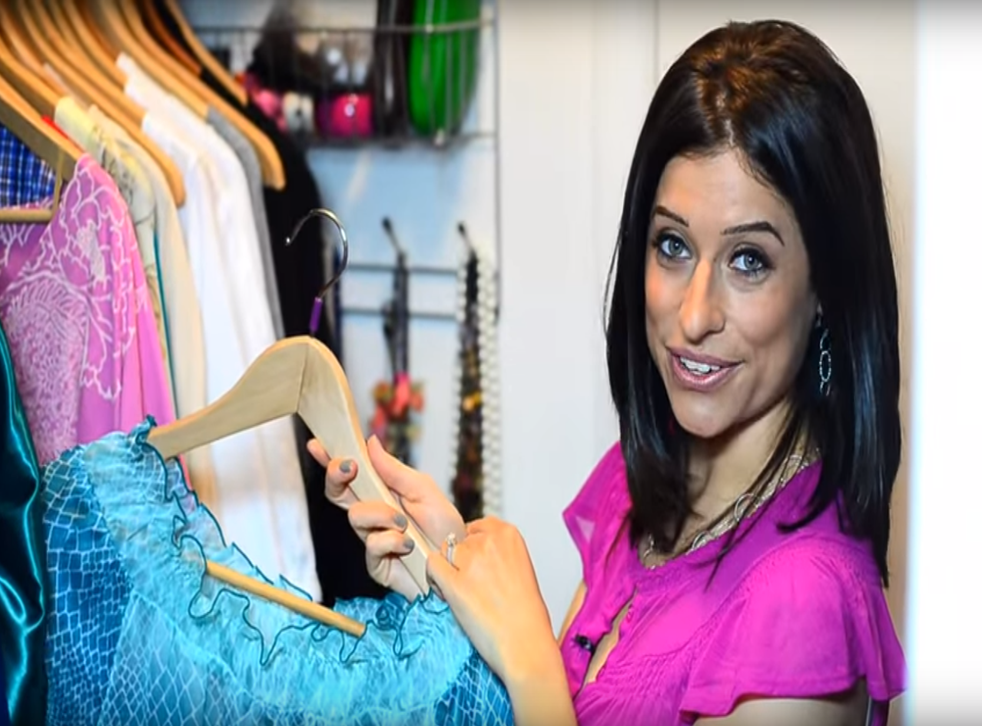 America's 'most organised woman' reveals how she declutters her home without spending lots of money
Could your home soon rival that of a 'professional organiser'?
Rachel Hosie
Thursday 12 January 2017 14:57 Comments
An American woman has revealed how she hacked her own home to create a clutter-free, organised living environment.
'Creative organising expert' Alejandra Costello from Washington, DC 'shopped her own home' to declutter without spending lots of money on storage.
The owner of 'America's most organised home' revealed to Today Extra how she repurposed items she already owned to organise her house.
For example, she used an unused cake tin to store spices and an old dish rack to hold folders and files.
"Go around your house and look for things you're not utilising, look for things you can re-use and re-purpose to help you get organised," Costello said.
Everything in Costello's home is sorted and labelled, but the secret to her ultra-organised house is simply upcycling things she already owns: she uses old medicine bottles to store earbuds, coins and safety pins, and a square divider to keep her teabags in order.
Costello's approach is particularly creative - she thinks outside the box to come up with ingenious ways to use items.
One of her top tips is to use cutlery and kitchen utensil organisers to store stationery, allowing you to keep your pens, pencils and other bits and bobs in easy-to-find compartments
For most people, it's easy to let mess and clutter pile up in the week when we're busy.
But Costello, who has nearly 800,000 followers on her 'Home Organising' YouTube channel, recommends setting aside 15-20 minutes each night to put things away so you're not left with a messy home and an overwhelming task by the weekend.
She also makes sure to keep her wardrobe sorted: "The real secret to organising your closet and keeping it organised is before you go to sleep at night put all your clothes away.
"When you wake up the next morning you will notice a drastic difference."
Costello's house in incredibly organised - her kitchen shelves are home to clear, airtight containers, each labelled with their contents, her files are arranged in rainbow order and even her husband's ties are rolled into neat shapes lined up in compartments.
You know what they say: tidy house, tidy mind.
Register for free to continue reading
Registration is a free and easy way to support our truly independent journalism
By registering, you will also enjoy limited access to Premium articles, exclusive newsletters, commenting, and virtual events with our leading journalists
Already have an account? sign in
Join our new commenting forum
Join thought-provoking conversations, follow other Independent readers and see their replies