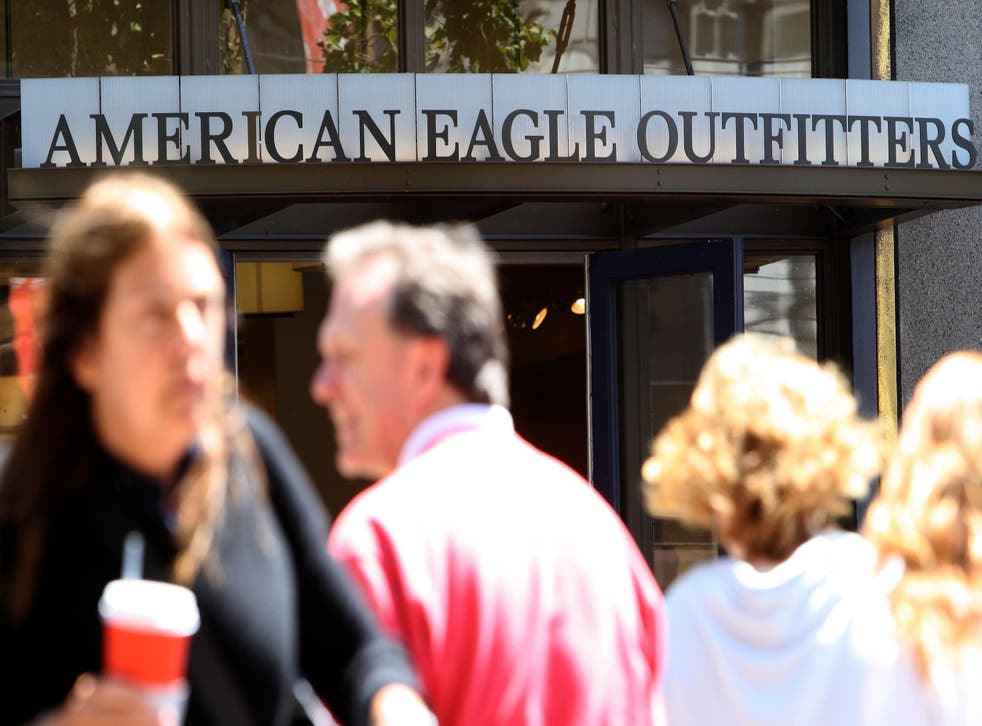 American Eagle under fire for selling bracelet that looks like a slave shackle
The controversial product has caused widespread outrage
Sabrina Barr
Wednesday 20 December 2017 11:47 Comments
American Eagle is facing harsh criticism after selling a bracelet that appears to resemble a slave shackle.
The American clothing brand had to respond to a barrage of angry customers on social media who expressed their outrage at the bracelet's design.
Twitter user @Ron_II, from Miami, was shocked when he spotted the bracelet in one of the American Eagle stores.
He wrote: "I saw this 'bracelet' in and think you need to revisit this. I would never wear this due to the obvious slavery connection.
"I hope you do the right thing and remove this from your stores. Please retweet your support. #SlavesNoMore."
Lorraine Devon Wilke, a writer from Playa del Rey in California, also tweeted about her disapproval of the product and its evident connection to slavery.
"I mean, COME ON @AEO!! Seems a little obvious," she commented.
"We do not need to get slavery jewellery trending. It IS offensive."
Shackles were used to control slaves as they were transported from Africa to America during the time of the slave trade.
When the International Slavery Museum in Liverpool acquired a pair of slave shackles in 2016, Professor Anthony Bogues, director of the Centre for the Study of Slavery and Justice, spoke about the devastating significance of the objects as a reminder of the slave trade.
"These shackles are important because they are the material objects which pressed the flesh of a human being and brings to the fore the violence of slavery," he said.
"Such material objects are necessary for us to have a full and frank conversation about the character of slavery and the making of our modern world."
American Eagle has since responded to the complaints, tweeting: "We've heard and understand the concerns about the bracelet. We apologise and will remove the product from our stores and website."
However, this isn't the first time the clothing brand has been embroiled in controversy.
In May, Riley Bodley wrote a viral Facebook post about the dismay that she felt after discovering that she'd gone from a size 0 to a size 4 in American Eagle jeans, despite the jeans themselves appearing to be the same size in the photo.
In a statement to The Independent, American Eagle commented: "We've heard and understand the concerns about the bracelet. We apologise and are removing the item from our stores and website."
Register for free to continue reading
Registration is a free and easy way to support our truly independent journalism
By registering, you will also enjoy limited access to Premium articles, exclusive newsletters, commenting, and virtual events with our leading journalists
Already have an account? sign in
Join our new commenting forum
Join thought-provoking conversations, follow other Independent readers and see their replies