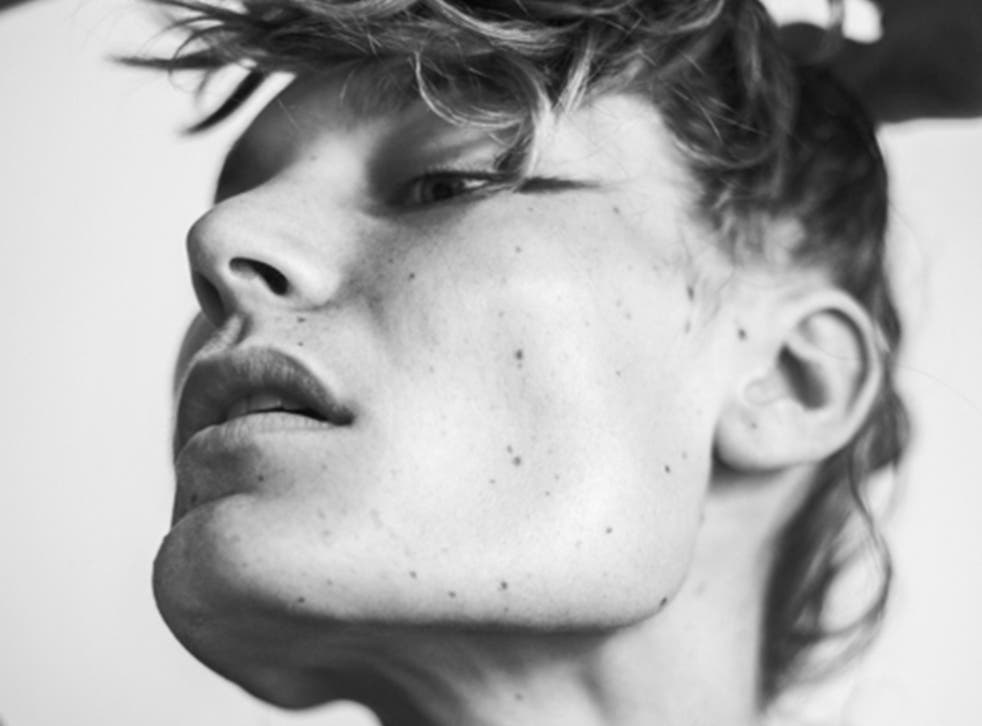 11 androgynous photos of a male musician that explore the nature of masculinity
'Many people assumed it was a girl pictured' says photographer Lena Shkoda 
As the crisis of masculinity is blamed for everything from the rise of Donald Trump to the alarmingly high suicide rate among young men, the arresting eye of photographers like Lena Shkoda is needed more than ever.
Her monochrome photography project exploring masculinity features androgynous 6.5ft musician Ryan Erksine contorting his face and body.
The 34-year-old photographer based in Brooklyn showed her untitled project as part of the Documented exhibition at the Vandervoort Studio Brooklyn, New York, focused on answering what it means to be a man today and celebrating "men who push the envelope in delineating the new male."
The new male and masculinity by Lena Shkoda - in pictures

Show all 11
The photographer met her muse for the project at the Museum of Modern Art, New York, three years ago. "I was captured by his features and bone structure, but then his calmness and hidden craziness won my total admiration for him," she recalls to The Independent.
Erskine visited Shkoda in her home to take the photos. She simply asked him "to do something weird" and snapped away. The concept behind the shoot, she says, was initially a "thoughtless admiration of beauty and its imperfections." Shkoda simply hoped to capture his "fragility and movements".
Later, it became clear that the images and Erskine's long hair and feminine features might prompt viewers to question what it means to be a man.
"I don't like shooting women or men strictly as sexual objects in its general meaning," explains Shkoda. "And those images illustrate that tendency in a best way possible."
Shkoda hopes that she captured Erskine's fragility and vulnerable expressions which stand in stark contrast to the idea of the stereotypical male: strong, unflinching and in control.
"Many people assumed it was a girl pictured. Maybe because the face is half hidden, maybe because I think it shouldn't matter either man or woman is in front of your camera."
Find out more about Lena Shkoda on her website.
Join our new commenting forum
Join thought-provoking conversations, follow other Independent readers and see their replies