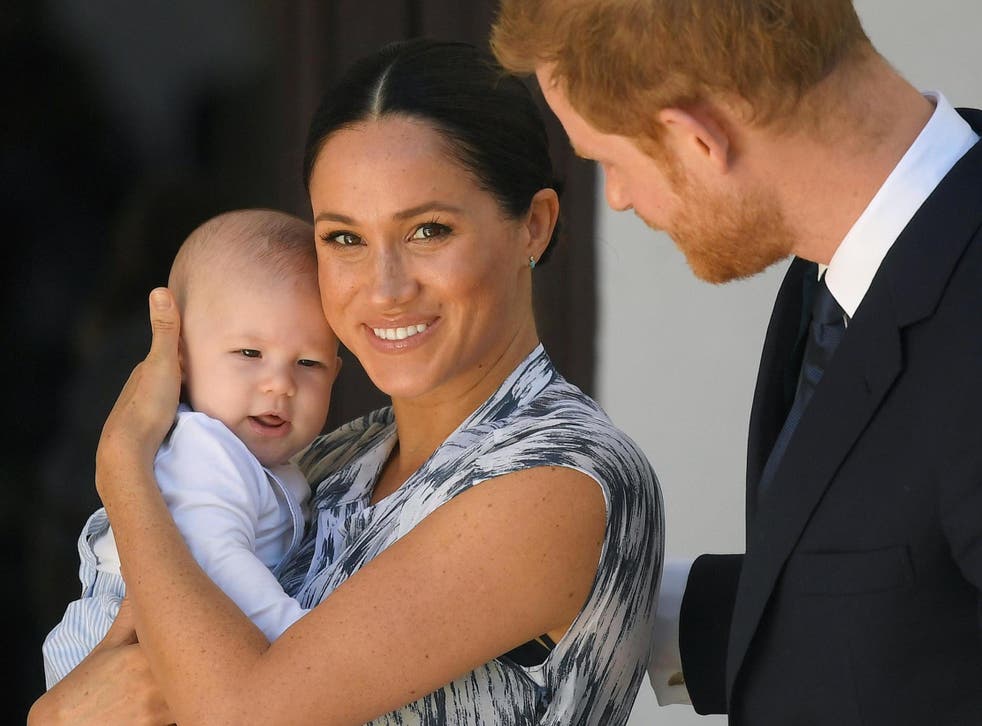 Prince Harry and Meghan Markle reveal Archie is crawling and teething
Meghan told the crowd that her son had cut his first two teeth
The Duke and Duchess of Sussex have revealed their six-month-old son, Archie Harrison Mountbatten-Windsor, has started crawling and teething.
Speaking to a group of military families on Wednesday, the couple opened up about their home life and explained that their son had grown his first two teeth.
Prince Harry and Meghan Markle were meeting families from the Welsh Guards, Coldstream Guards and Household Cavalry at one of their regular coffee mornings at Windsor's Broom Farm Community Centre.
During the meeting, Harry, who served as an army officer for 10 years, expressed sympathy for parents working in the military who have to spend extensive periods of time away from their children.
"It's unbelievably hard," the 35-year-old said. "I have so much respect and admiration for anyone who has to deal with that."
Archie makes royal tour debut during visit to Archbishop Desmond Tutu

Show all 13
The royal went on to explain that it must be particularly difficult for those with young children.
"I can't imagine what it's like to miss so much as they change so quickly," he said.
Meghan, meanwhile, shared stories about Archie with military wife Amy Thompson, whose husband Brad is attached to the Welsh Guards.
Thompson told the Press Association: "My daughter Aeris is the same age as Archie and we talked about weaning and the children beginning to crawl – she's just a normal mum and it was like talking to a friend."
Meghan also spoke to one toddler at the event who was holding a rose for her.
The Duchess is reported as saying: "Yes. Look at all your good teeth. Archie just got two teeth. Two tiny ones, right there," pointing to the middle of her own bottom row of teeth.
Last month the Duke and Duchess of Sussex took Archie on their first official tour, a 10 day trip around southern Africa, as a family.
While there, the couple introduced the infant to anti-apartheid and human rights activist Archbishop Desmond Tutu, who said he felt "thrilled" by the "rare privilege and honour" of meeting the royals.
Join our new commenting forum
Join thought-provoking conversations, follow other Independent readers and see their replies