Argos axes print catalogue after 47 years
Argos assures customers that the Christmas gift guide will still be produced for the festive season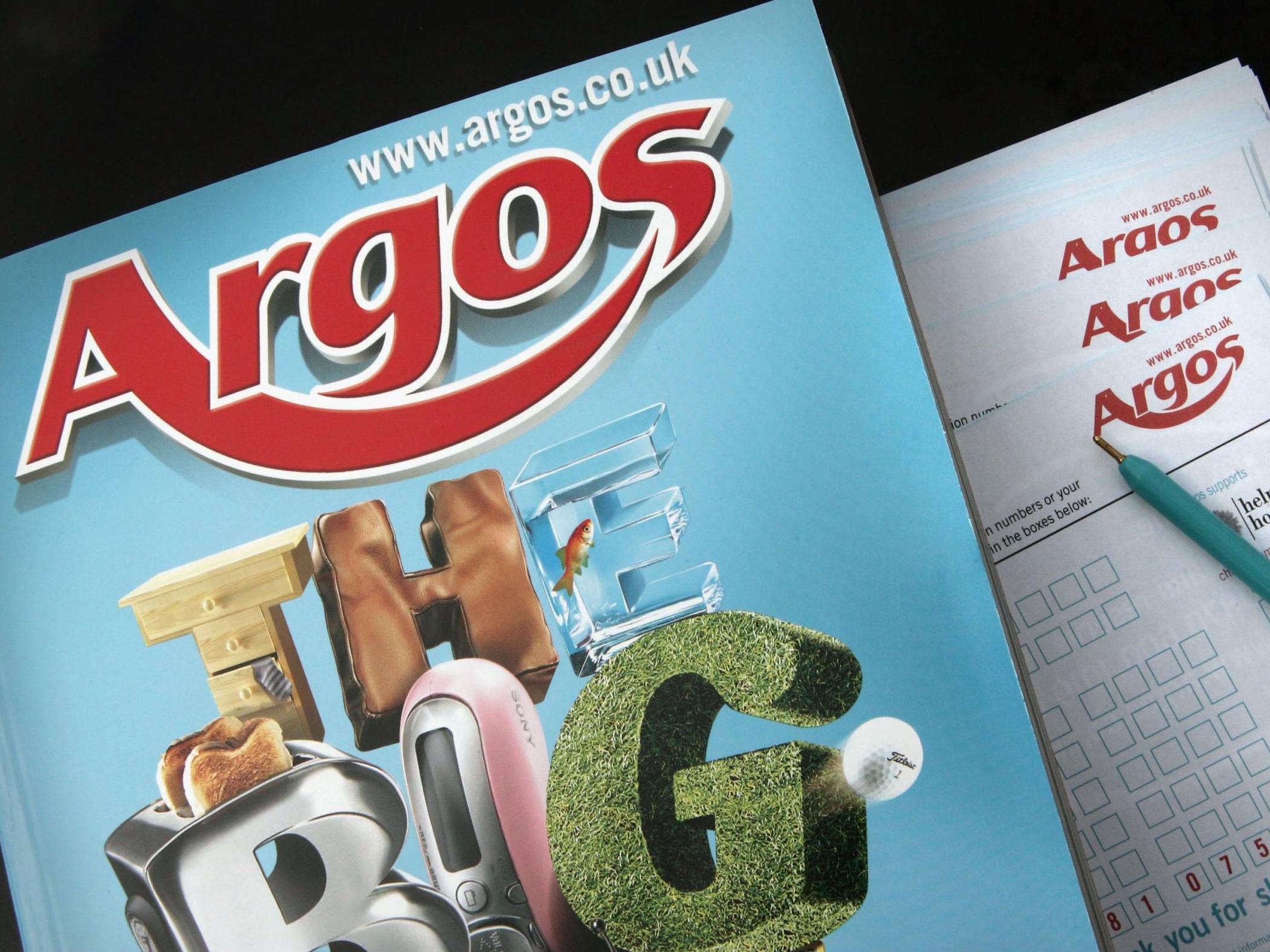 Argos has announced it is bidding farewell to its iconic shopping catalogue after almost 50 years of circulation.
The bi-annual publication has been a staple in people's homes since 1973, with over one billion copies and 93 editions printed in its 47-year tenure.
However, having concluded that its website and app offer customers "greater convenience" than its printed catalogue, Argos has decided to axe the shopping resource and continue to "invest in in-store technology".
"Today, Argos is now an innovative multi channel retailer. The Argos website is the third largest retail website in the UK – with more than one billion visits each year – and customers shopping on smartphones and tablets now account for more than 70 per cent of all Argos online sales," the retailer said in a press release.
Mark Given, chief marketing officer at Sainsbury's, of which Argos is a subsidiary, highlighted the impact the Argos catalogue has had in the UK over the past half a century.
"Over the decades the Argos catalogue has charted the nation's changing tastes and trends in everything from must-have toys to the latest gadgets and devices," he said.
"Just as our customers' tastes have changed over the years, so have their shopping habits. We're seeing an increasing shift towards digital shopping, using our mobile app, website and in-store browsers."
Mr Given explained that making the decision to cease printing the catalogue will help the retailer to "focus on delivering exciting and inspiring digital shopping experiences to meet the changing needs of our customers, both in-store and online".
Argos has assured customers that its Christmas gift guide will still be printed, alleviating worries that members of the public will no longer be able to browse the gift guide and circle items on their wish list.
Several people responded with sadness to the news of the Argos catalogue coming to an end, with some sharing fond memories of using the catalogue during their childhoods.
"So long Argos catalogue, I'll miss skipping straight to the toys section," one person said. "If it wasn't for you my parents wouldn't have had a f***ing clue."
"Can't we have anything good in 2020? RIP #Argos catalogue. My favourite book from childhood," another remarked.
Someone else tweeted that while it has been years since they last opened an Argos catalogue, "news of this being axed reminded me of my childhood spent circling items and turning down page corners creating my ultimate wish list items".
One Twitter user raised the point that some elderly people may not feel as comfortable using digital devices to shop, as opposed to sourcing products from a catalogue.
"My nana is 79 and even though she has a tablet she doesn't know how to do things like online shopping," they said.
Another stated that just this morning their daughter browsed the Argos catalogue to see what items she might like.
"I think they're making a big mistake, you can't browse easily online, you have to have an idea of what you want before you find stuff," they commented.
Join our commenting forum
Join thought-provoking conversations, follow other Independent readers and see their replies