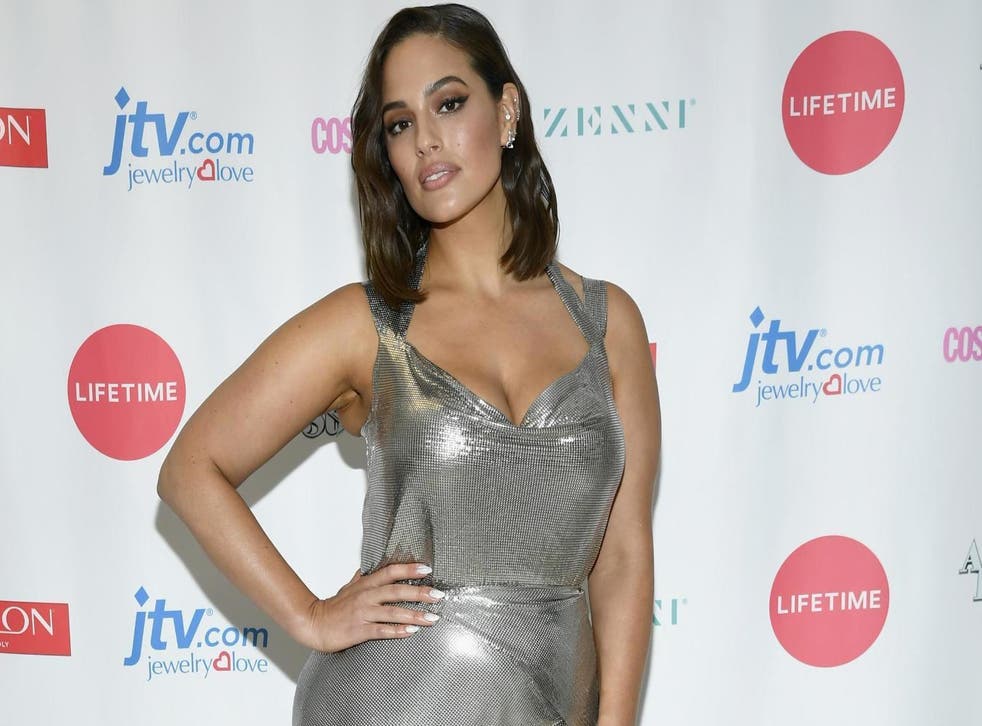 Ashley Graham says looking at her stretch marks reminds her women are 'superheroes'
Supermodel says she had to 'reimagine my relationship with my body' while pregnant
Ashley Graham has opened up about the changes her body went through during pregnancy and feeling like a "superhero" as a result.
Speaking with Kristen Bell for Elle's first-ever digital issue, the 32-year-old, who gave birth to her and husband Justin Ervin's first child in January, said: "When I look at my new stretch marks and the changes that my body went through, it reminds me that, as women, we're all superheroes.
"I'm always reminded that our bodies were built to do this. It's such a beautiful thing to be able to give birth, but I didn't realise it until afterward."
According to the supermodel, who posed with the couple's six-month-old son for some of the cover shots, coming to terms with her changing appearance was harder while she was pregnant, as she had to "reimagine" her relationship with her body.
"When I got pregnant, I had to reimagine my relationship with my body with this creature inside me taking over," Graham explained. "I was gaining weight so rapidly. Then, to get stretch marks on my stomach, that to me was like: 'Oh my gosh. I can't believe this happened.'"
The changes, according to the model, felt "devastating" at first - but her mindset changed when she gave birth to her son Isaac.
"When I met Isaac, I said: 'No, this is exactly what every woman has talked about for ages. This is not just a battle wound. This is something that has changed my life forever, and I'm going to celebrate my new body,'" Graham recalled.
This is not the first time the model has spoken candidly about accepting the changes to her body caused by pregnancy. In January, she told Grazia: "It hasn't been easy to embrace my pregnant body, but it's definitely a reminder of how awesome our bodies truly are."
During the interview with Elle, Graham also opened up about mum-shaming, explaining that she stops herself from offering parenting advice because she remembers "how I felt" when she received unsolicited advice.
"If there's a question to be asked, ask it," she said. "But other than that, keep your trap shut and just let that mother figure it out. The mommy-shaming on social media is out of control."
Register for free to continue reading
Registration is a free and easy way to support our truly independent journalism
By registering, you will also enjoy limited access to Premium articles, exclusive newsletters, commenting, and virtual events with our leading journalists
Already have an account? sign in
Register for free to continue reading
Registration is a free and easy way to support our truly independent journalism
By registering, you will also enjoy limited access to Premium articles, exclusive newsletters, commenting, and virtual events with our leading journalists
Already have an account? sign in
Join our new commenting forum
Join thought-provoking conversations, follow other Independent readers and see their replies