Man reveals how atheism ruined his marriage
'The trauma of the miscarriage cemented my wife's faith in God'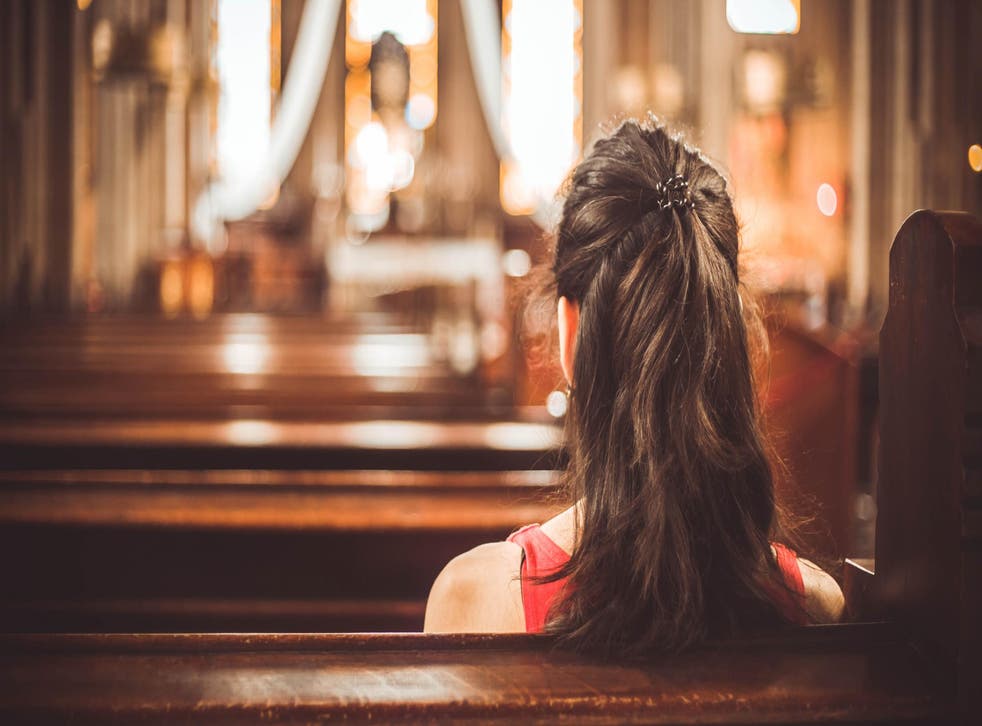 A 37-year-old man has explained how his atheist views led to the disintegration of his marriage.
The man identified as William* told of how he and his wife decided to go their separate ways after she miscarried their unborn child when the two were in graduate school.
While his wife was raised in the Assembly of God church and led a devout life, William's religious beliefs had always been more ambivalent, he explained in a series entitled Craigslist Confessional, whereby writer Helena Bala documents the stories of strangers whom she has met on the US website Craigslist. This dichotomy had never been a problem until his wife miscarried their unborn child, he said.
William said that after the miscarriage, "well-meaning people" would tell him that "God wanted another angel in heaven,'—and I'd nod and say 'thank you' but silently, I was livid." He added that the idea that there could be a deity that could possibly take someone's unborn child from them was "abhorrent".
In the post, which was published by Quartz, William explained how he felt his wife's strict beliefs – which included no sex before marriage – inhibited their relationship right from the very beginning.
He confessed that "sex barely happened" and that his wife considered it to be purely a means to reproduce. Romance was never on the cards, he explained. "Say we were driving someplace and I tried to run my hand through her hair—she'd swat it away immediately."
Whilst understanding the scientific process behind miscarriages helped William through the terrible tragedy, for his wife it only perpetuated a deeper, more spiritual compulsion. William explained this is what ultimately led him to realise that he was an atheist.
It was only a matter of time until their differing beliefs began to chip away at their relationship.
"She told me once, 'I don't want to be one of those women who goes to church without her husband.' And we kept on like before, never really talking about God until, around Easter a few years ago, we were getting ready to go to church and I made some offhand comment. My wife asked something along the lines of—'why are you always bad-mouthing God?'"
World's most popular religions

Show all 7
"That's when I came out as an atheist. I told her, 'because I don't believe'," he said.
He described her response as "a full-blown meltdown" with his wife later telling her mother that William would be going to hell.
William tried to rectify things with his wife by avoiding the topic of religion in day-to-day conversation.
"To avoid delicate issues, we stuck to talking about pop culture, TV, kids, and places we wanted to hike."
But despite his best efforts, things worsened and she ended up asking William for a divorce.
The two have since separated and William's wife is now engaged to someone else. He added that she seems "genuinely happy" and although he thought the relationship would "never" work, her fiancé is "exactly the type of guy she was supposed to end up with."
According to a recent survey of British Social Attitudes, atheism in the UK is on the rise, with 48.5 per cent of the population define themselves as having no religion, subsequently outweighing the 43.8 per cent who identify as Christians, Anglicans and Catholics.
*Names have been changed
Register for free to continue reading
Registration is a free and easy way to support our truly independent journalism
By registering, you will also enjoy limited access to Premium articles, exclusive newsletters, commenting, and virtual events with our leading journalists
Already have an account? sign in
Register for free to continue reading
Registration is a free and easy way to support our truly independent journalism
By registering, you will also enjoy limited access to Premium articles, exclusive newsletters, commenting, and virtual events with our leading journalists
Already have an account? sign in
Join our new commenting forum
Join thought-provoking conversations, follow other Independent readers and see their replies