Coronavirus: Australian student provides thousands of homemade meals to healthcare workers
Alex Dekker says he got the idea after offering to cook his sister, a doctor, meals twice a week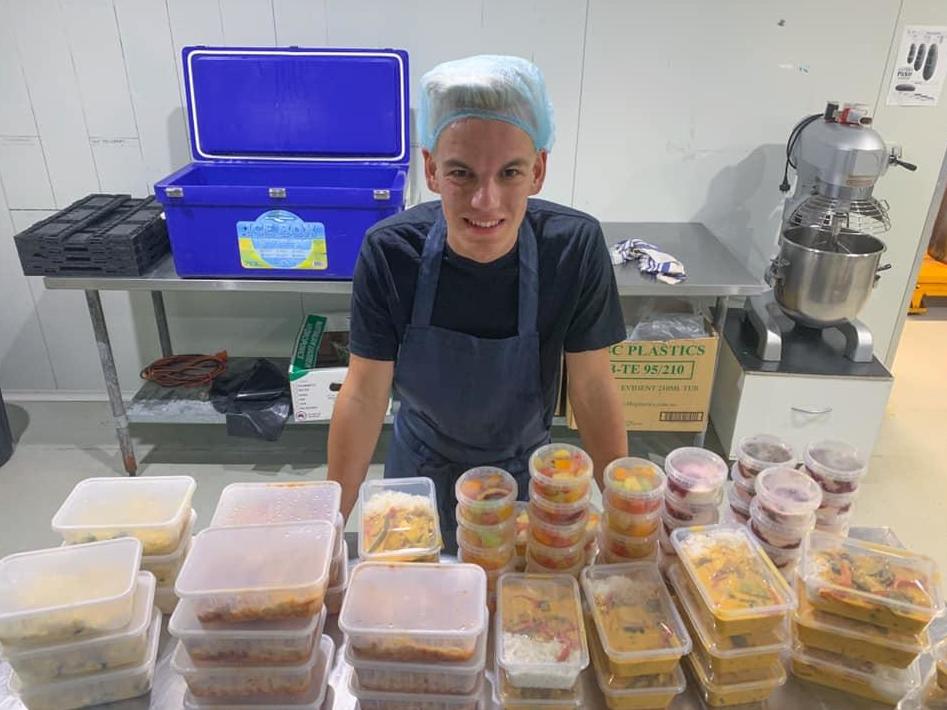 A student in Australia has launched a project to feed thousands of healthcare staff working on the front lines of the coronavirus outbreak.
Alex Dekker got the idea for the initiative, which he has named "Alex Makes Meals", after his sister, who is a doctor, told him she only has time to eat muesli bars on her long shifts.
In response, the 20-year-old offered to provide her with lasagne twice a week and also posted on Facebook to extend the offer to other healthcare workers.
But the student was soon overwhelmed with responses and within a few days had a team of volunteers working alongside him to cook meals in a warehouse space.
"I really just wanted to make lasagne for my sister, but in the first 40 hours I had 60 respondents and from there it kind of ballooned," Dekker told the Sydney Morning Herald.
"I'm on the phone about 10 to 15 hours a day now with people who have catering companies and restaurants offering to help, it's all been volunteers," he added.
Dekker has more than 100 volunteers working with him to deliver more than 2,000 meals to healthcare workers in and around Moorabbin, a suburb in Victoria.
Some of the volunteers working with Dekker are professional chefs.
"We have about 50 highly-qualified chefs rostered on that we've put in in rotation so we don't work any of them too hard.
"It's been fantastic how the community has got on board."
Join our commenting forum
Join thought-provoking conversations, follow other Independent readers and see their replies