Autistic boy becomes H&M model after he was banned from school pictures
'It was like he was born to do it'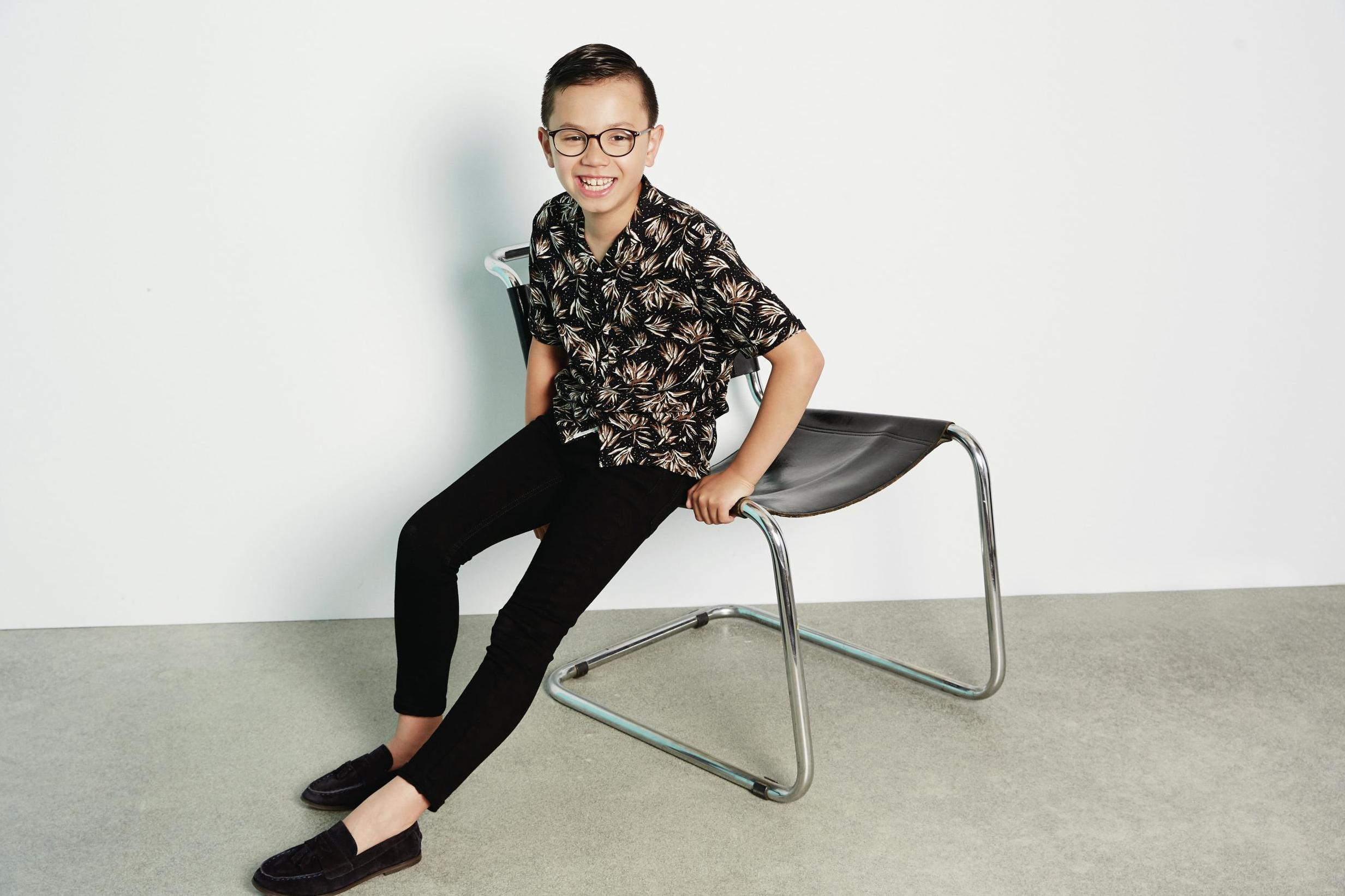 An 11-year-old boy with autism who was banned from taking part in school plays due to disruptive behaviour is now a model for H&M.
Alfie Aldridge was also barred from having his picture taken at school as his disability means he struggles to cooperate with large groups of people.
Aldridge's father Gary, 50, describes Alfie as "a handful" and admits that staff were unable to control him, leading him to be transferred to a school that specialises in nurturing children with social, emotional and behavioural difficulties.
"It really stressed me out," recalls Gary, who explains that Alfie's previous primary school didn't have the resources to accommodate him.
"He lost the best of two years of his life," he added.
After enrolling at Larwood School in Stevenage, Hertfordshire, Alfie regained his confidence by performing in school plays and was subsequently recommended to a modelling agency by a family friend.
"When my friend John was speaking to me, he spotted the potential in Alfie and said there is something special about him," Gary explains.
"But I brushed off that comment because I thought he couldn't have his picture taken, but my friend said 'anything is possible'.
"And he arranged for a professional photographer to take pictures of him."
Soon after the photoshoot, Gary reveals that Alfie was picked up by Zebedee Management, an agency that specialises in models with disabilities.
"Being on set really relaxes him," he said, "it was like he was born to do it, it has helped him to come out of himself."
"That is why when we found his real passion and I realised he was so much more relaxed it was such a relief, it felt like a weight off my shoulders.
"I just want people to know that disabilities can't stop your dreams."
Gary went on to explain how acting and modelling has enabled his son to thrive socially.
"He is a different boy," he said, "he has gone from a boy that was angry all the time and is now so confident.
"We have had a really tough journey – with the lack of help that was out there and I struggled to get any information.
"I've been to hell and back, but it's been worth it for him. Before leaving mainstream school it looked like we had no hope, but the things he's achieved now are fantastic."
In addition to his work for H&M, Alfie has modelled for River Island and Land Rover.
Now, the 11-year-old has ambitions to pursue a career in modelling as an adult.
"I talk to my friends about it at school and they say it is really cool," he said.
"When I go in for a shoot they do my hair and makeup and it makes me feel like a celebrity.
"It is really, really fun - I like going to London because my dad will take me to Five Guys as well."
Join our commenting forum
Join thought-provoking conversations, follow other Independent readers and see their replies