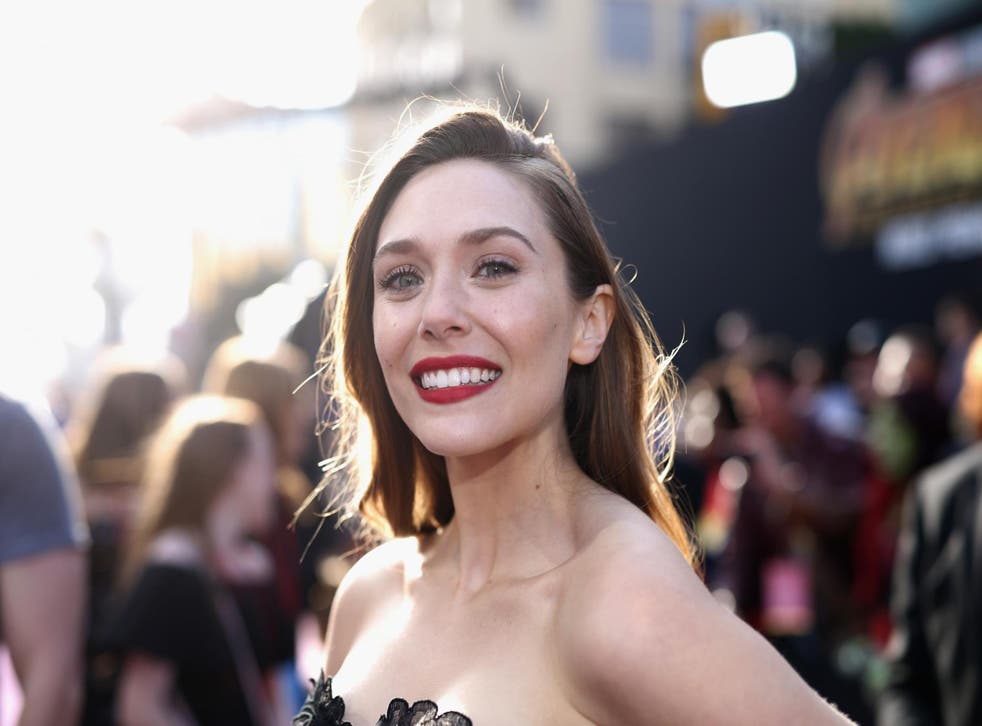 Elizabeth Olsen wishes her Avengers costume didn't show as much cleavage
The actress wishes the corset was cut a little higher 
Trying to save the world would prove a lot more difficult in a cleavage-baring corset - and yet, in the new Marvel Avengers movie, that is exactly what Scarlet Witch has to do.
In a recent interview with Elle magazine, Elizabeth Olsen, who plays the female superhero in Avengers: Infinity War, revealed that if she could change one thing about her character's costume, it would be the amount of cleavage on display.
She said: "It would just not be a cleavage corset. I like corsets, but I'd like it to be higher. Everyone has these things that cover them—Tessa Thompson does, Scarlett does," she said referring to her fellow female superheroes, who play Valkyrie and Black Widow. "I would like to cover up a bit."
However, Olsen did acknowledge the strides the superhero community has made towards ending the objectification of female superheroes - before admitting that her own costume doesn't seem as if it has made much improvement.
She said: "It's funny because sometimes I look around and I'm just like — 'wow, I'm the only one who has cleavage,' and that's a constant joke because they haven't really evolved my superhero costume that much."
She did point out, however, that her current costume is much less sexualised than it was in the comic books - where "it was a leotard and a headband."
One explanation Olsen believes could explain the costume choices is they are chosen, not to represent the average woman, but to represent "iconic images."
This isn't the first time the actress has been outspoken regarding inaccurate representations of women in the media.
Before the release of the new movie, Olsen called out a photoshopped Empire magazine cover of herself and the Avengers cast, writing on Instagram: "Does this look like me?" - which she has since deleted.
And despite her low-cut costume, Olsen does think Marvel is working towards becoming as inclusive as possible.
Referencing the success of Black Panther, the actress told Elle: "They recognise that they have such a huge platform, and they're using it to be as inclusive as they can with their storylines and representing the world."
Register for free to continue reading
Registration is a free and easy way to support our truly independent journalism
By registering, you will also enjoy limited access to Premium articles, exclusive newsletters, commenting, and virtual events with our leading journalists
Already have an account? sign in
Register for free to continue reading
Registration is a free and easy way to support our truly independent journalism
By registering, you will also enjoy limited access to Premium articles, exclusive newsletters, commenting, and virtual events with our leading journalists
Already have an account? sign in
Join our new commenting forum
Join thought-provoking conversations, follow other Independent readers and see their replies