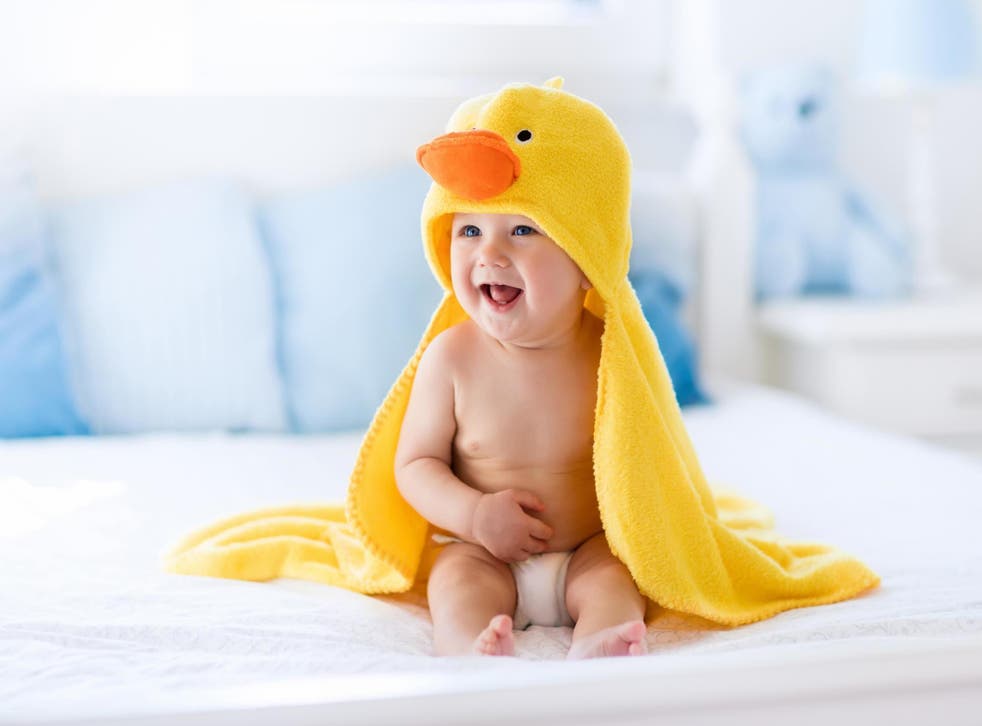 The most-popular US baby names of 2019 so far
Olivia continues to be a popular choice for girls
The most-popular US baby names of 2019 so far have been released, and they'll offer expectant parents name inspiration from literary classics to pop-culture references.
According to the list, compiled by baby-name site Nameberry, the most-popular name for girls in the US is Posie.
The popularity of the moniker, described as a "charming vintage floral name" was unprecedented - as the baby-name site revealed that prior to taking the number one place this year, the name never ranked among the US top 1,000.
Isla, of Scottish origin and the name of the actress Isla Fisher, came in second place, with Olivia, 2018's most-popular name for girls, knocked down to third place.
The Disney princess name Aurora and Maeve, which comes from Irish mythology, rounded out the list in fourth and fifth place, respectively - with both names appearing on the top-five list for the first time.
The most unusual celebrity baby names

Show all 12
For boys, Milo, which can mean "either soldier or merciful," took the top spot of the year so far. The name's popularity may be inspired by Milo Ventimiglia from the TV show This Is Us, according to Nameberry.
In second place is Jasper, followed by Atticus, an important Roman literary figure and the name of a fictional character in the 1960 novel To Kill a Mockingbird.
Theodore, a Greek name which can be shortened to Teddy, Theo, or Ted, came in fourth place for boys.
Asher, a biblical name which means "fortunate, blessed, happy one," and which has remained a popular choice, rounded out the list in fifth place.
Support free-thinking journalism and attend Independent events
The list of popular names from the first quarter of the year was compiled based on which names "attracted the most of the 11m views of our name pages so far this year," according to Nameberry.
Join our new commenting forum
Join thought-provoking conversations, follow other Independent readers and see their replies