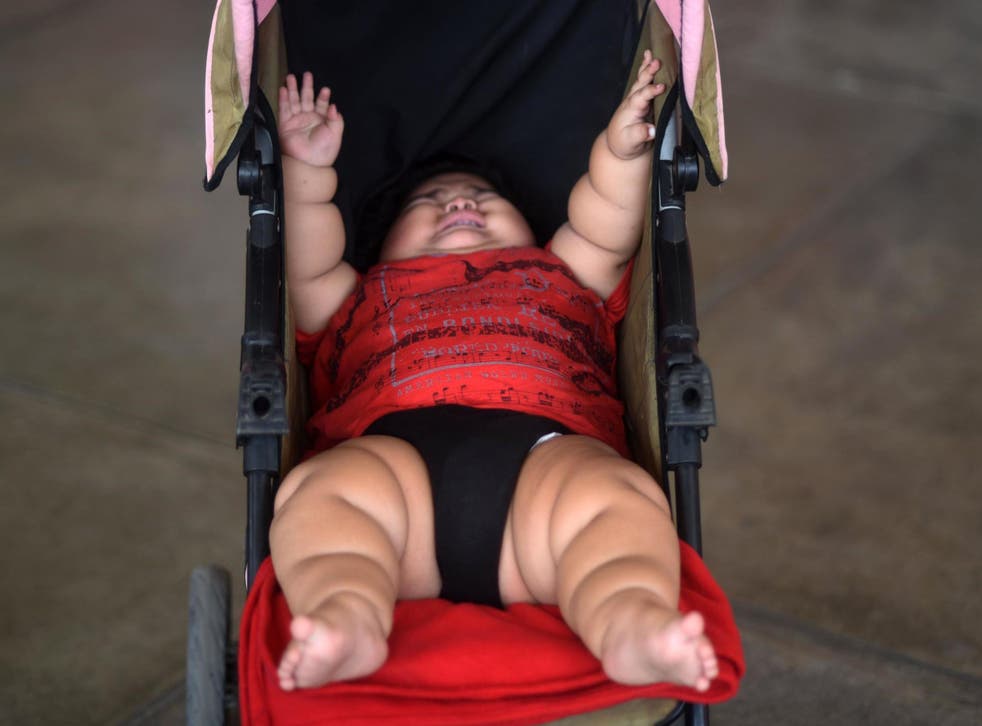 10-month-old baby weighs same as nine-year-old due to mystery condition
'I thought it was because I had good breast milk'
A couple in Colima, Mexico are at a loss as to how to help their overweight 10-month-old child, who weighs the same as the average nine-year-old.
Luis Manuel Gonzales was born at a normal 8lbs, however, he now weighs 62lbs and doctors have been unable to find an explanation for his mysterious weight gain.
Medics suspect that Gonzales, who has been dubbed the "world's largest baby," could be suffering from a hormone imbalance.
Speaking to Mail Online, Gonzales' mother, Isabel Pantoja, explained that she originally attributed her son's rapid growth to her having "good breast milk."
Doctors suspected that Gonzales might have Prader-Willi Syndrome, a rare genetic disorder whereby sufferers have an insatiable diet, restricted growth and reduced muscle tone.
However, Pantoja revealed that this diagnosis was ruled out after she explained that her son is not an excessive eater and consumes a normal amount of food for a child his age.
She and her husband Mario are constantly taking him to the hospital for tests and have opened a dedicated bank account for friends and family to donate money into to help with the high medical care costs.
The couple confessed that they have also struggled to find a buggy that can sustain their son's weight, revealing that one has already collapsed underneath him.
Their son's case is reportedly now in the hands of surgeon Silvia Orozco, who recently conducted a thorough examination on him.
Though she is waiting for test results to confirm her diagnosis, Orozco believes that Pantoja's pregnancy diet might be to blame for her son's unexplained weight gain.
It's possible that she was deficient in key nutrients that inhibited her son's metabolic development in the womb.
If the tissue analysis results prove her theory correct, Orozco thinks that Gonzales' condition could be aided by hormone shots, Mail Online reports.
Join our new commenting forum
Join thought-provoking conversations, follow other Independent readers and see their replies