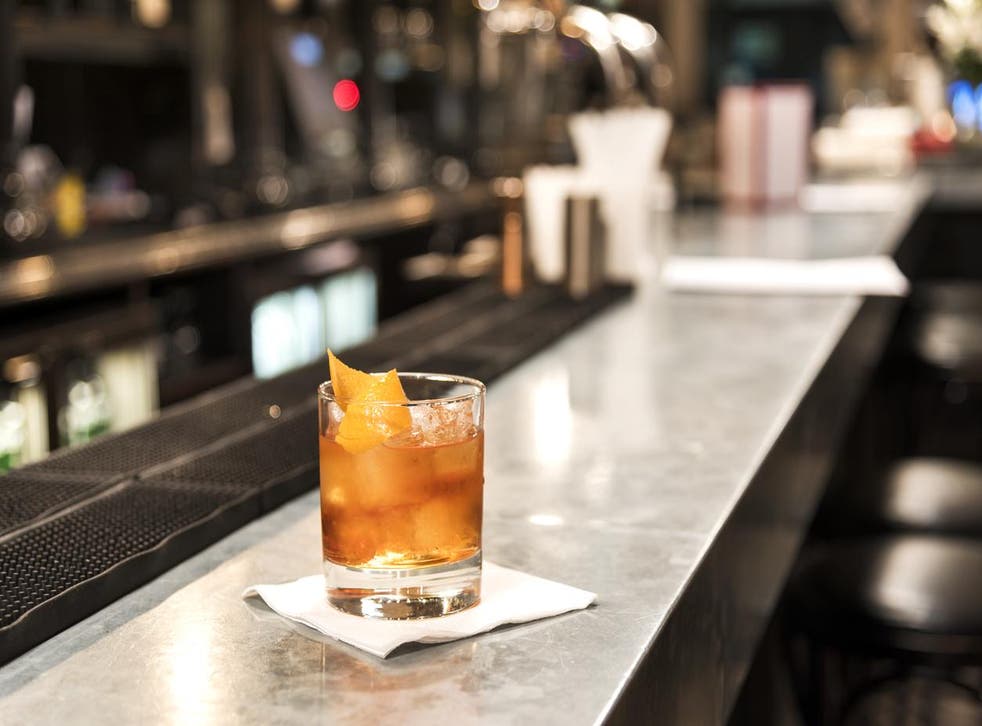 Bar creates menu of political-themed cocktails for US shutdown
'Pornstar punch - Stormy Jack Daniels, fruit punch, soda, served on an NDA'
As the US Senate works to make progress on the budget impasse that's been reached, many federal employees may be desperate for a stiff drink.
The US government shut down at midnight on Friday, meaning thousands of "non-essential" federal workers will be put on leave and not paid until a funding deal is reached.
It's a worrying time for employees and their families, but at least there may be one way to ease the pain slightly: a political-themed drink.
Capitol Lounge, a bar and restaurant on Capitol Hill, has gone viral for sharing a picture of its new shutdown drinks menu, which was launched just after midnight on Friday night.
Drinks include "Pornstar punch" - "Stormy Jack Daniels, fruit punch, soda, served on an NDA," and "Have you ever met a Haitian?" - "Banana Bacardi rum, pineapple/cranberry soda, guilt."
And at just $5 (£3.60) for those who can show a federal employee ID, the drinks are a steal too.
Most people have responded favourably to the menu.
"This is the most DC thing ever," one person wrote, while others merely responded with "hilarious" and "funny stuff."
But Capitol Lounge isn't the only eatery to capitalise on the shutdown.
Some restaurants and bars, such as Carmine's in downtown Washington, have extended their happy hours to last all day during the shutdown.
They're also offering an extra meatball to anyone who orders a meal and can show federal ID.
Various bars are offering 30 per cent off drinks for federal employees too.
If you're after another spot to quench your thirst with a Trump-themed cocktail, head to the Adams Morgan bar and restaurant Roofers Union where you can get a Trumpty Dumpty Sat on a Wall or an Orange Toddler for $6 (£4.33) instead of the usual price of $12 (£8.66).
Register for free to continue reading
Registration is a free and easy way to support our truly independent journalism
By registering, you will also enjoy limited access to Premium articles, exclusive newsletters, commenting, and virtual events with our leading journalists
Already have an account? sign in
Register for free to continue reading
Registration is a free and easy way to support our truly independent journalism
By registering, you will also enjoy limited access to Premium articles, exclusive newsletters, commenting, and virtual events with our leading journalists
Already have an account? sign in
Join our new commenting forum
Join thought-provoking conversations, follow other Independent readers and see their replies