Women are posing with 'Barbie feet' on social media to meet unrealistic beauty ideals
The point is to look like you are wearing invisible heels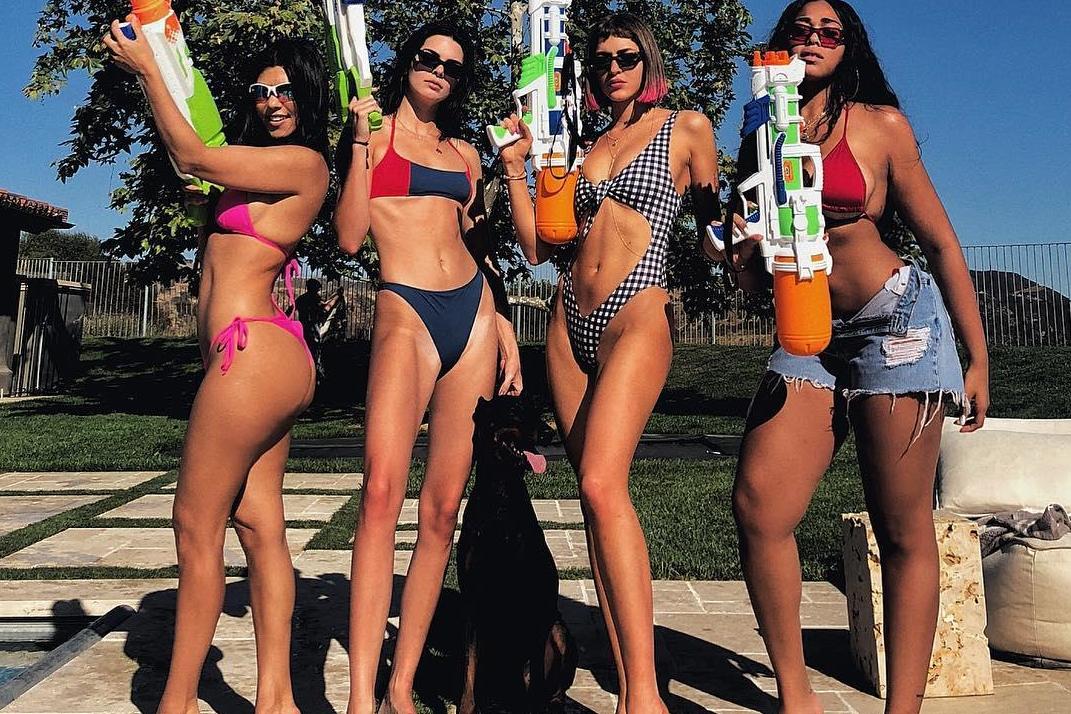 Women are posing like Barbie dolls on social media in a new trend that sees them try and stand in the most flattering way to capture the perfect photo.
In addition to photo-editing apps and filters, models and influencers often use angles to their advantage when taking a picture - and one pose, in particular, has seen a rise in popularity.
The new trend, coined "Barbie feet," by Who What Wear, involves standing on your toes and pointing your feet to mimic the look of wearing heels.
With just one or both feet flexed, the pose has been adopted by celebrities including Kendall Jenner, Bella Hadid, Elsa Hosk, and Shay Mitchell on social media - especially when taking bikini photos.
Similar to the plastic moulded feet of Barbie, whose flexed toes always make her look as if she is wearing a pair of invisible heels, the pose is intended to flatter and elongate the appearance of legs.
But just as wearing heels can be detrimental with long-term use, so can constantly standing on the balls of your feet to appear taller and thinner.
In addition to being uncomfortable, heels can completely alter the structure of the muscles in your calves, as well as lead to joint issues and muscle pain, according to research.
By recreating the look of heels while barefoot, "Barbie feet" reflects the unrealistic and potentially harmful methods that women try to adhere to impossible-to-reach beauty ideals.
Those seeing the photos on Instagram may also suffer in response - as the "perfect" photos on Instagram have proven to negatively impact body-image satisfaction.
According to a study by the Royal Society for Public Health, Instagram is the most damaging social network to mental health.
Comparing oneself to images on social media sites such as Instagram has also been linked to increased dissatisfaction with one's appearance - despite the reality that many of these photos are edited.
Mattel has previously acknowledged the issue of Barbie's permanently-pointed feet with a range of flat-feet Barbie dolls released in 2015.
Burka Barbie, a doll for the modern age
Show all 3
At the time, a spokesperson for the brand told Buzzfeed the new range "represents the world girls see around them" and is part of its "continued evolution of the Barbie brand."
Fortunately, ditching the doll-inspired pose and walking barefoot normally can be beneficial for feet - with some researchers suggesting that barefoot feet are better protected from harm in the long run.
Avoiding photos that are heavily edited or unrealistic is also important - as it can combat the perfect body image stigma associated with the social media platform.
Join our commenting forum
Join thought-provoking conversations, follow other Independent readers and see their replies