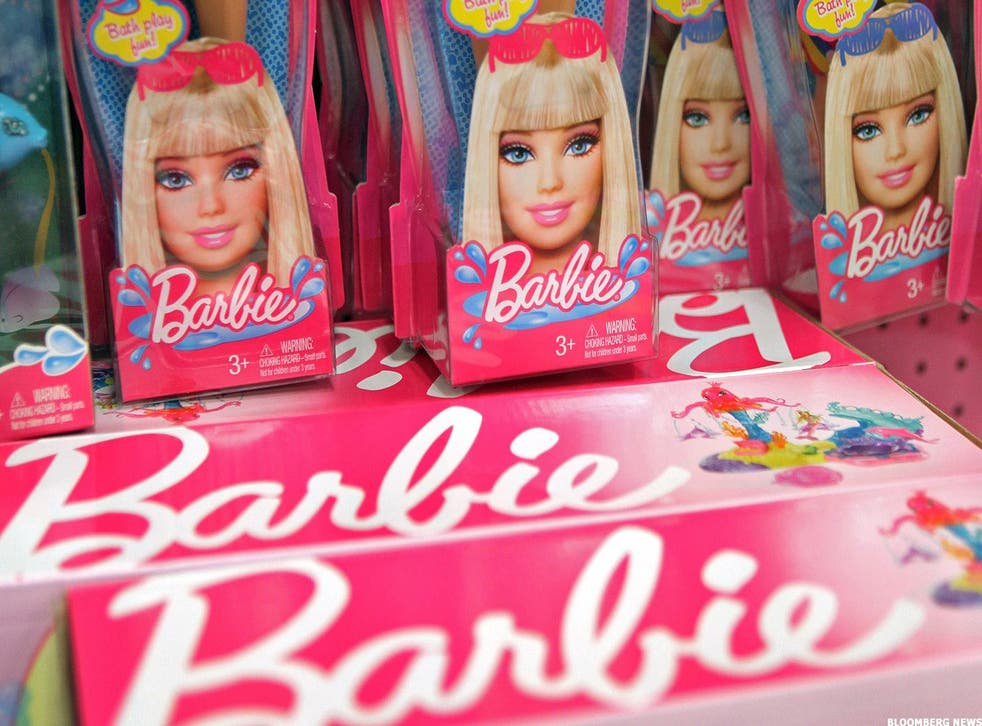 New Barbie range includes dolls that use wheelchairs and have prosthetic limbs
The new additions were created with the help of 12-year-old Jordan Reeves, who has a prosthetic arm
Sarah Young
Tuesday 12 February 2019 10:31 Comments
Ever since the first Barbie was created by Mattel in 1959, the doll has assumed a formulaic guise consisting of cascades of bleach blonde hair, high-heel ready feet and unrealistic body proportions.
But over the years, she has evolved to be more representative of "real women" and the young people that play with her.
She's been given a successful career as a doctor, vet and computer engineer, and although she's still blonde, white-skinned and thin, she's also black, curvy and proud of her freckles.
Now, the company is continuing to make strides towards inclusion by releasing two new disabled Barbie dolls: one that uses a wheelchair and another with a prosthetic leg.
Mattel announced the new additions to its Fashionista line on 11 February, explaining it hopes the collection will help to broaden the definition of what's considered beautiful.
Barbie adds 'tall', 'curvy' and 'petite' sizes and new skin tones

Show all 9
"As a brand, we can elevate the conversation around physical disabilities by including them into our fashion doll line to further showcase a multi-dimensional view of beauty and fashion," the company said in a statement.
Kim Culmone, Mattel's vice president of Barbie Design, also explained the latest additions were a direct response to consumer demand.
"We're going to be introducing a doll in a wheelchair and a doll representing physical disabilities. She has a prosthetic limb," Culmone told Teen Vogue.
"[There will be] additional body sizes — a Barbie with a smaller bust and less-defined waist. A wheelchair or doll in a wheelchair was one of the most requested items through our consumer ... hotline. It's important to us to listen to our consumers."
Culmone also revealed that the company worked with a team at UCLA and with 12-year-old Jordan Reeves, who has a prosthetic arm, to help them make the new dolls as realistic as possible.
When Reeves mentioned that the prosthetic limb should be removable, Culmone said it was one of their "first big ahas".
"That's not necessarily something we would have realised how important it would be to someone living with this experience," he explains.
The announcement has been met with praise from people on social media.
"I think the wheelchair Barbie is awesome! This will help remove the stigma behind disability in my opinion," one person commented on Mattel's Instagram post.
Another added: "A true example of love and diversity!! You are a inspiration for boys and girls to overcome any obstacle... BRAVO."
A third person commented: "As a mom of an 11 month old above knee amputee, this makes my heart smile so big for my little girl. Thank you for being inclusive"
Others pointed out that there are a number of other ways Mattel could make Barbie more inclusive, suggesting they launch dolls that have surgery scars, vitiligo and leg braces.
The upcoming release, which is expected to hit stores in June, will also include dolls with braided hair texture and new body types.
Support free-thinking journalism and attend Independent events
Register for free to continue reading
Registration is a free and easy way to support our truly independent journalism
By registering, you will also enjoy limited access to Premium articles, exclusive newsletters, commenting, and virtual events with our leading journalists
Already have an account? sign in
Join our new commenting forum
Join thought-provoking conversations, follow other Independent readers and see their replies