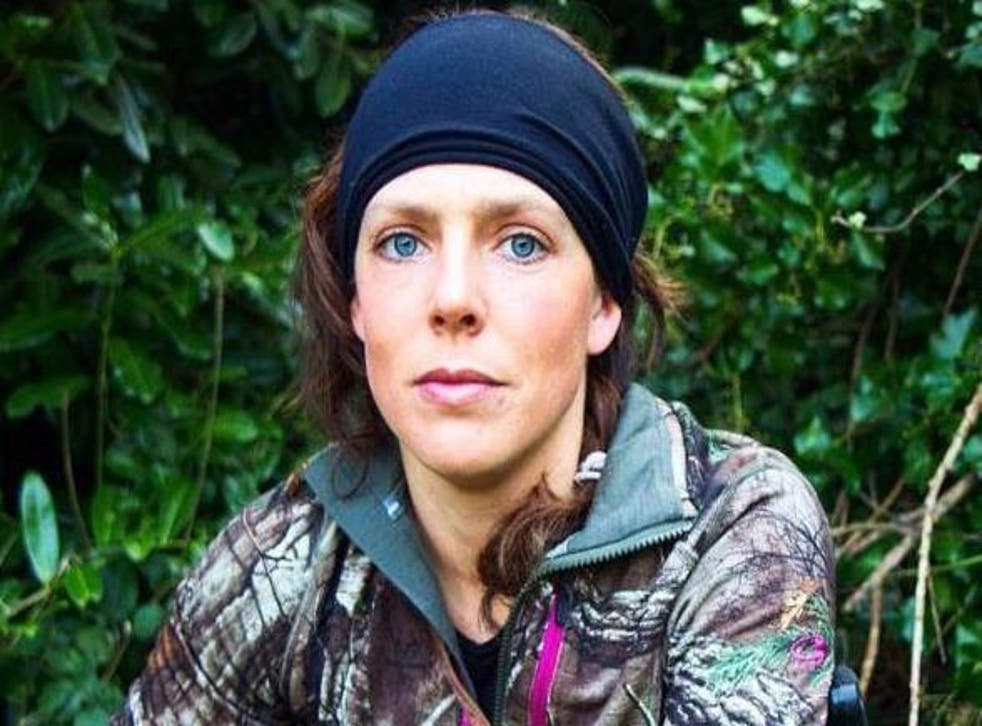 Meet the female adventurer who keeps Bear Grylls safe
She abseils mountains and can even start a fire with a tampon
As the old saying goes, "behind every great man is an even greater woman." Enter Megan Hine, a 32-year-old survival expert that abseils mountains, catches fish with her bare hands, and helps to keep Bear Grylls safe.
As an expedition leader, Hine's job involves taking film crews into some of the world's most dangerous and remote places in a bid to find shelter and water for reality TV shows such as Mission Survive, The Island and Bear Grylls: Breaking Point.
From barren deserts to the coldest mountains, she dares to go where many wouldn't.
"My best friend Megan is the most incredible bushcraft, climbing and mountain guide you'll ever meet," Grylls once told Marie Claire.
"She's stronger than 99 per cent of the men I know, she's incredible."
A vocation Hide naturally fell into, she spent much of her childhood on action-packed holidays and had even scaled Snowdonia, Wale's highest mountain, by the time she was six.
But fast-forward to present day and things have gotten decidedly more terrifying.
From coming face-to-face with gun-toting opium farmers, escaping a lion attack and surviving three months in the wilderness with nothing to eat but small lizards and ants, Hide has done it all.
"I was in the lead, with my head down, looking for food – we'd been out there for over a month, living off tree ants and small frogs and were all weak with hunger and exhaustion, when the dense jungle opened in front of me onto a field of blood-red poppies," she told Stylist.
"For a second nothing happened – the poppies bobbed in the breeze and I was too stunned to move. Then I heard shouts.
"Three men with machine guns were running towards us from different points in the field."
She recalled making the others get down and crawl along the edge of the field where they were finally able to return to the jungle and escape.
Just one of many sweat -inducing stories, the survival expert has now penned her first book, Mind of a Survivor, where she opens up about the life and death situations she has dealt with throughout her career.
"I push myself to my physical limits, to be the best that I can be. Stronger, faster," she told The Sunday Times Style.
"My goal is to inspire others to get out and enjoy nature, to travel, to explore. Expand your horizons and then you can master your environment."
Join our new commenting forum
Join thought-provoking conversations, follow other Independent readers and see their replies