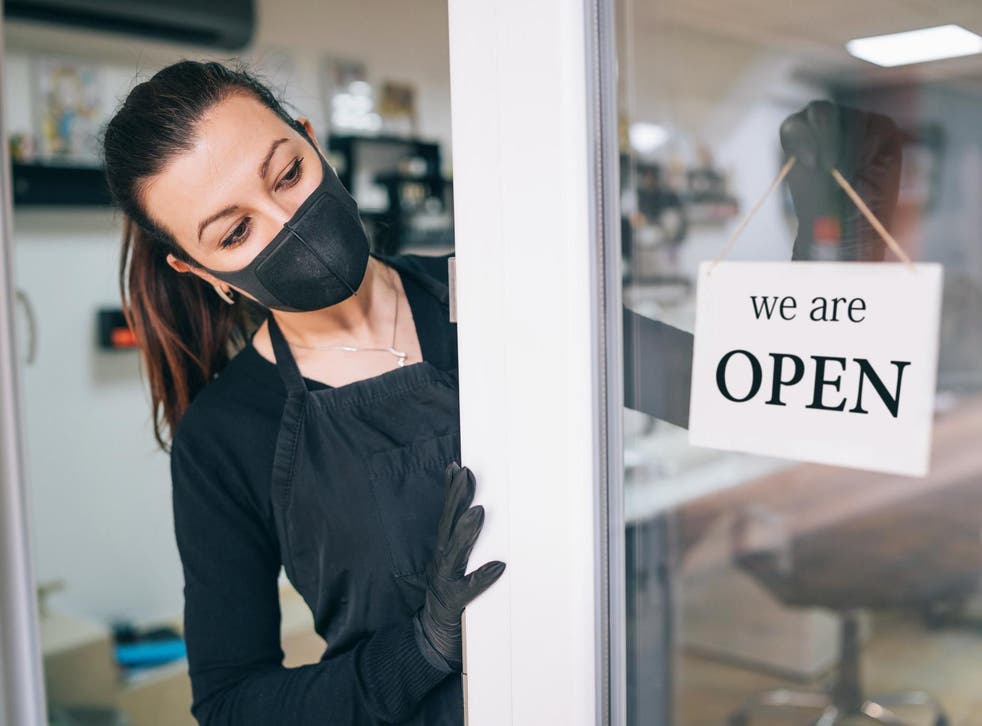 Beauty Backed campaign: What is it and what can you do to support the industry?
'The beauty industry contributes over £28 billion to the economy annually and the way it has been so mercilessly let down will not stand,' campaign states
Olivia Petter
Tuesday 04 August 2020 11:35 Comments
The beauty industry has launched a new campaign to support the many salon workers, therapists, makeup artists, and facialists who have been unable to work since the start of lockdown.
While beauty salons in England were permitted to reopen on 13 July, they were unable to provide most treatments involving the face, leading some beauticians to lose up to a third of their revenue.
Meanwhile, many businesses, such as lash and eyebrow salons, were unable to reopen at all given the restrictions.
The limitations led to accusations of sexism as industry workers pointed out that the list of permissible treatments deemed male beauty treatments, such as a beard trim, safe, but eyebrow threading unsafe, when both require close proximity.
Such restrictions were about to be lifted on 1 August, but on Friday, Boris Johnson announced that the government would be postponing further allowances to lockdown lifting due to the rise of infections of Covid-19 in the north of England.
Now that beauty salons will not be able to reopen fully indefinitely, industry workers have banded together to launch a new initiative to bring the beauty industry back.
Here's everything you need to know about the Beauty Backed campaign.
What is Beauty Backed?
Beauty Backed is a new initiative designed to raise money for those in the beauty industry who have been unable to work due to government restrictions.
The campaign was launched on Monday 3 August alongside a GoFundMe page, which has already raised £57,789.
All funds will be donated to the Hair & Beauty charity, which offers financial support to individuals and their families facing difficult times via an application process.
Their beneficiaries are supported with regular payments or one-off grants to make their lives a little easier.
In addition to the GoFundMe page, Beauty Backed is comprised of a Change.org petition calling on the government to fully reopen the beauty industry, which contributes £28 billion to the UK economy each year.
So far, 12,402 people have signed the petition.
Who is behind the campaign?
Beauty Backed was launched by a group of industry experts, influencers and workers and is supported by the British Beauty Council and the British Association of Beauty Therapy and Cosmetology.
The beauty influencer Caroline Hirons is heavily involved with the campaign and hosted an Instagram Live about it on Monday evening, during which she read out an emotional letter from a salon worker who has been struggling to afford food due to the restrictions imposed on her business.
Why is it important?
Many workers in the beauty industry, including aestheticians, makeup artists, therapists and clinicians, have not been able to earn an income for over five months.
Now that the government has postponed further allowances to lockdown, it's not clear when they will be able to start earning again.
Industry professionals say that the continued restrictions "show that the government does not comprehend or appreciate the value of the beauty industry".
This is despite the fact that, in addition to contributing billions to the UK economy, the beauty industry provided one in 60 jobs for UK workers.
It also generates more money for the country than motor vehicle manufacturing.
What can I do to help?
You can donate to Beauty Backed via the GoFundMe page to support struggling beauty industry workers and you can also sign the Change.org petition calling on the government to reopen the beauty industry.
You could also write to your local MP urging them to raise the issue in the House of Commons.
Find out who your local MP is and how you can contact them here.
Register for free to continue reading
Registration is a free and easy way to support our truly independent journalism
By registering, you will also enjoy limited access to Premium articles, exclusive newsletters, commenting, and virtual events with our leading journalists
Already have an account? sign in
Join our new commenting forum
Join thought-provoking conversations, follow other Independent readers and see their replies