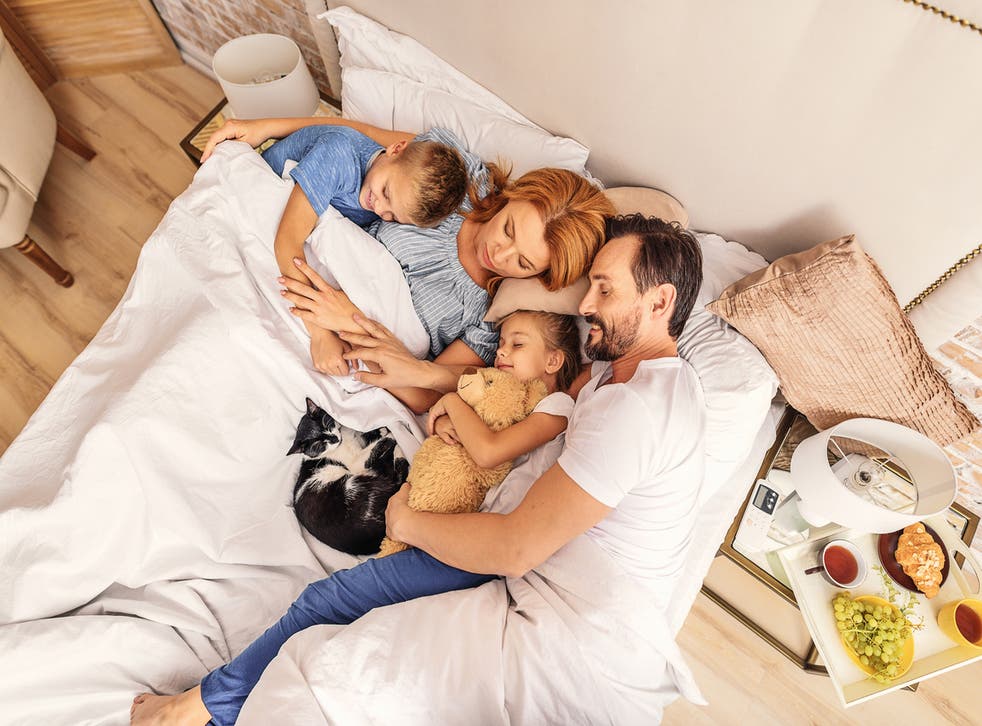 The 12-foot bed built to fit your entire family
Snuggle up with all of your loved ones this Christmas in this gigantic bed
Have you ever wondered what a bed would look like that could fit an entire family? Probably not…
Nevertheless, you can't help but be intrigued by the concept of this 12-foot-wide bed from Ace Collection.
Measuring 144-inches wide by 80-inches long, this bed has been designed specifically with large families in mind.
Just imagine snuggling up with your fidgety mum on your left and your snoring brother on your right. Sounds like a cosy winter night in.
The Ace Family Size mattress definitely overshadows the retailer's other offerings, being more than double the width of their Queen Size 60-inch-wide mattress.
Ace Collection began developing their extra wide bed five years ago when a client requested a bed that could fit all of her children.
As fascinating as it may be to lay your eyes on this massive mattress, Ace Collection aren't the only company to have manufactured a unique piece of bedroom furniture.
Ernesto Neto, a Brazilian Conceptual artist, has created a bed that you can sleep in while standing up.
Although originally designed as a work of art, you can't deny that being encased in a marshmallow-like structure does look strangely comfortable.
One thing's for sure – we're all going to be doing a lot of dozing off this Christmas.
Register for free to continue reading
Registration is a free and easy way to support our truly independent journalism
By registering, you will also enjoy limited access to Premium articles, exclusive newsletters, commenting, and virtual events with our leading journalists
Already have an account? sign in
Register for free to continue reading
Registration is a free and easy way to support our truly independent journalism
By registering, you will also enjoy limited access to Premium articles, exclusive newsletters, commenting, and virtual events with our leading journalists
Already have an account? sign in
Join our new commenting forum
Join thought-provoking conversations, follow other Independent readers and see their replies