Beeking: Why Brits are loving Susie Dent's word of the day
'Tis a wondrous day to beek'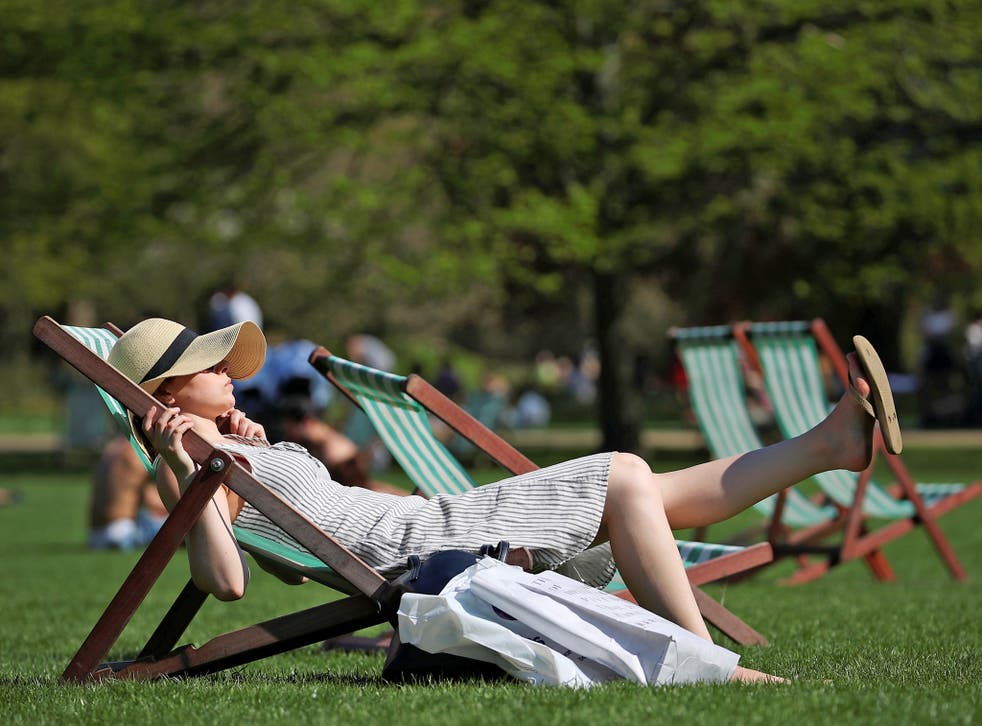 Thanks to the hottest April day in nearly 70 years, sun seekers all over the country have been unknowingly "beeking".
Confused? You're not alone because when Countdown's Susie Dent shared the term as her word of the day on Twitter, so were many of her followers.
A nod to the unseasonably warm weather Brits have been experiencing - temperatures have exceeded that of Ibiza, Athens and Kingston, Jamaica – the wordsmith selected an expression that described what much of the country had been doing.
"Word of the day has to be 'beek' (1300s): to bask in the sun and give yourself over to the warmth of its rays on your skin," she wrote on Twitter.
Her followers quickly responded to the word with many admitting they had been "beeking off work" while others joked that it sounded like something far ruder.
"Well I think we should all just have a jolly good beek together," one person wrote.
Another added: "Total beek session in London right now. 28 degrees"
Someone else commented saying: "Try near a window... go beek yourself!"
To which another jokingly replied: "I think beeking near a window is illegal in 26 states."
But, with the promise of April's summer-like weather extending to the weekend, is it any wonder so many responded to the word with glee?
Yesterday, people across the country enjoyed the weather with a record temperature of 27.9C beating the high of 25.3C that was recorded in St James' Park in London on Wednesday.
It is thought that the summery spell comes as a result of warm air from the Azores, off the coast of Portugal.
And the good news for sun worshippers is that it's expected to last until the weekend.
Of course, not such great news for competitors in the London Marathon on Sunday who can expect hot and humid conditions with a forecast of between 21C and 23C.
It has even been suggested that temperatures could climb higher than the 22.7C recorded in 1997, the year of the hottest previous marathon.
"There could be a shower but it's not very likely. It's not great conditions for running. In fact if any showers do come they might be very welcome," Meteorologist Alex Burkill said.
Register for free to continue reading
Registration is a free and easy way to support our truly independent journalism
By registering, you will also enjoy limited access to Premium articles, exclusive newsletters, commenting, and virtual events with our leading journalists
Already have an account? sign in
Register for free to continue reading
Registration is a free and easy way to support our truly independent journalism
By registering, you will also enjoy limited access to Premium articles, exclusive newsletters, commenting, and virtual events with our leading journalists
Already have an account? sign in
Join our new commenting forum
Join thought-provoking conversations, follow other Independent readers and see their replies