Ben and Jerry's releases statement in support of Black Lives Matter stressing 'urgent need to dismantle white supremacy'
'The murder of George Floyd was the result of inhumane police brutality that is perpetuated by a culture of white supremacy,' ice cream company states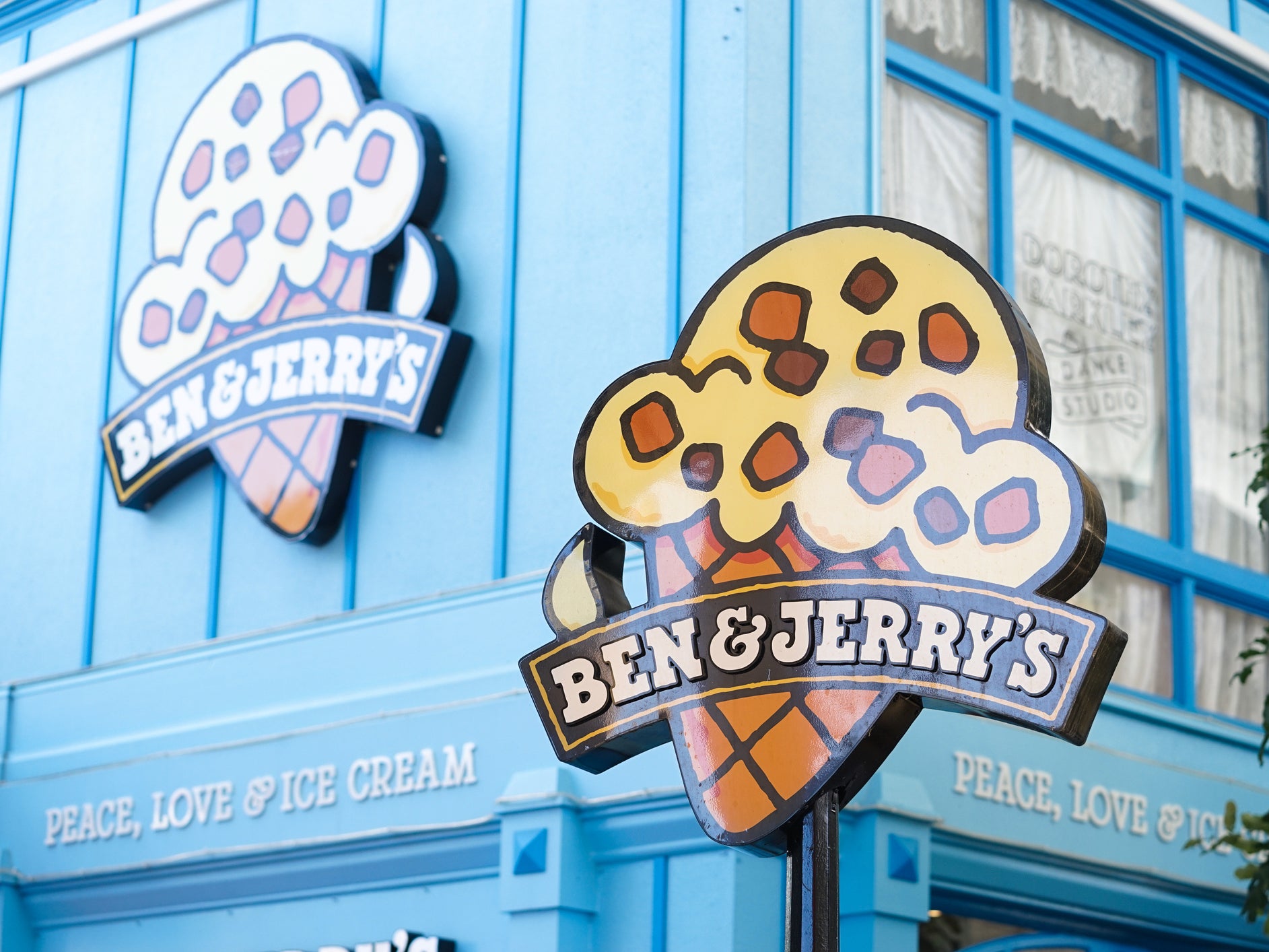 Ben and Jerry's has issued a statement emphasising the "urgent need to take concrete steps to dismantle white supremacy in all its forms".
In the aftermath of George Floyd's death in Minneapolis, US, thousands have taken part in protests and demonstrations across the world supporting the Black Lives Matter movement and calling for an end to police brutality against black people.
On Tuesday 2 June, Ben and Jerry's released a statement on its website, saying that the company is "outraged" over the killing of Mr Floyd and "the continued violent response by police against protesters".
"We have to speak out. We have to stand together with the victims of murder, marginalisation, and repression because of their skin colour, and with those who seek justice through protests across our country. We have to say his name: George Floyd," the firm said.
Ben and Jerry's wrote that the murder of Mr Floyd "was the result of inhumane police brutality that is perpetuated by a culture of white supremacy", stressing that he is the "latest in a long list of names" of black people who have been killed, including Ahmaud Arbery, Breonna Taylor and Eric Garner.
The ice cream company stated that the officers involved in Mr Floyd's death "must be brought to justice".
Minneapolis police officer Derek Chauvin, who knelt on Mr Floyd's neck for over eight minutes, was charged with third-degree murder and second-degree manslaughter. Mr Floyd's family recently said the three other officers present at the scene are expected to be criminally charged.
In its statement, Ben and Jerry's recalled how the company offered public support to the Black Lives Matter movement four years ago.
George Floyd death: Minneapolis protests erupt in the streets
Show all 30
"Today, we want to be even more clear about the urgent need to take concrete steps to dismantle white supremacy in all its forms," the firm stated.
The ice cream brand said it is calling upon US President Donald Trump and other elected officials "to commit our nation to a formal process of healing and reconciliation".
The company is also calling upon the US Congress to pass legislation that would "create a commission to study the effects of slavery and discrimination from 1619 to the present and recommend appropriate remedies".
In addition, the firm is supporting Mr Floyd's family in creating a national task force that would help to combat racial violence and increase accountability of the police force.
"And finally, we call on the Department of Justice to reinvigorate its Civil Rights Division as a staunch defender of the rights of Black and Brown people," Ben and Jerry's said.
"Unless and until white America is willing to collectively acknowledge its privilege, take responsibility for its past and the impact it has on the present, and commit to creating a future steeped in justice, the list of names that George Floyd has been added to will never end. We have to use this moment to accelerate our nation's long journey towards justice and a more perfect union," the company concluded.
On Tuesday 2 June, people across social media observed Blackout Tuesday as a show of support for the Black Lives Matter movement.
Some criticised the campaign for making it harder to help people source resources when used with the #BlackLivesMatter hashtag.
Rihanna's fashion and beauty brands – Fenty Beauty, Savage X Fenty and Fenty – announced they would be ceasing operations for the day.
Join our commenting forum
Join thought-provoking conversations, follow other Independent readers and see their replies