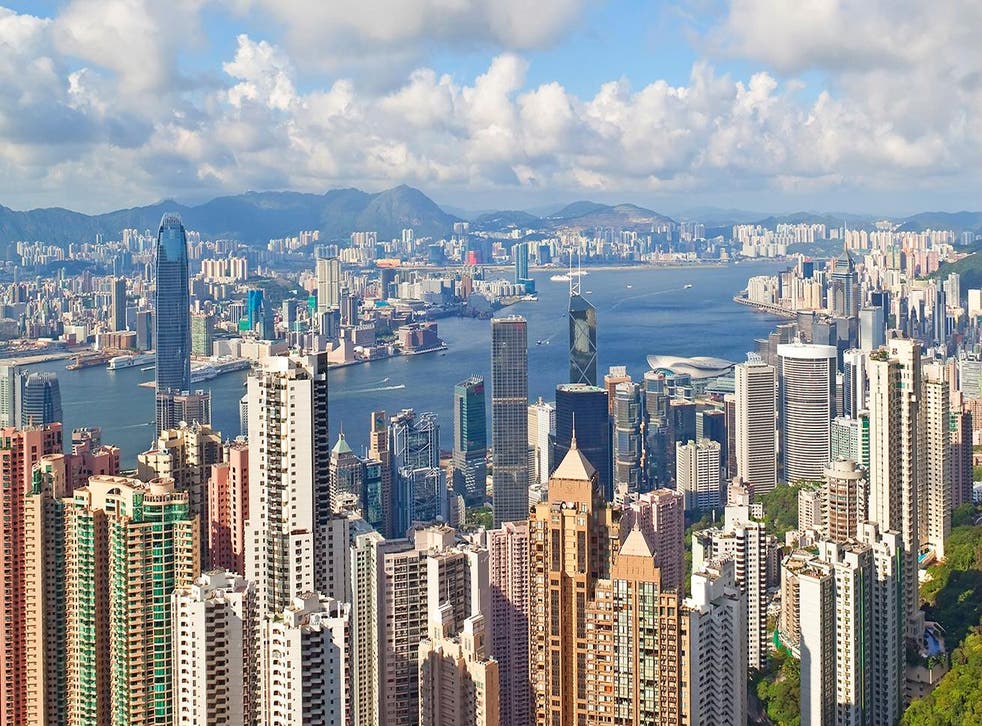 The 10 best countries for expats to work in
HSBC has released a ranking of the best countries for career-driven expats, based on its latest expat explorer report.
The bank had YouGov survey nearly 27,000 expats from 190 countries and territories for the report, asking them about how easy it was for them to live, work, and raise a family where they were.
HSBC has tallied the results based on careers, looking at things like career progression, work-life balance, employment benefits, and other factors. (Pay is also factored in, but is not the deciding factor.)
Check it out which countries made the top 10:
10. Bahrain
Average expat salary: $98,622.
65% of expats receive an annual allowance for trips home in Bahrain as part of their job, according to HSBC. Across the Middle East, 91% of expats report some kind of benefit as part of their contract, compared to a global average of 67%.
9. United Kingdom
Average expat salary: $83,227.
It's the UK's first time in the top 10 for expats (although note that the survey was done prior to the Brexit vote — things may have changed since them.) HSBC says: "Expats in Britain [are] among the most likely in the world to pick up new skills compared to their home country (64%) and progress their career (62%)."
8. Hong Kong
Average expat salary: $169,756.
Hong Kong is a great place for expats looks to further their career but not for those looking for a better quality of life, according to HSBC. 68% of respondents said this was a good place to further their career but 50% said their work-life balance had worsened since moving to Hong Kong.
7. Austria​
Average expat salary: $85,288.
Like Britain, it's Austria's first time in the top 10 this year. Austria rates highly for work-life balance — 71% of respondents highlighted this as a benefit — and work culture, with 62% of expats reporting improvement on their native jobs market.
6. Singapore
Average expat salary: $138,641.
Like Hong Kong, Singapore is a great place to progress a career but not the best for work-life balance. 62% of expats here said they had made progress in their careers but 30% reported a decline in living standards. However, 53% of expats working in Singapore said they felt more fulfillment in their jobs.
5. Norway
Average expat salary: $97,486.
Norway is a newcomer to the top 10 this year and HSBC says that across all countries surveyed expats working in Norway had the biggest improvement in their work-life balance, with 87% of respondents citing this.
4. United Arab Emirates
Average expat salary: $112,820.
56% of expats receive an accommodation allowance in the UAE, according to HSBC, and 75% receive health benefits.
3. Sweden
Average expat salary: $84,802.
71% of expats who go to Sweden to work say the work culture is an improvement on their native country. Dean Blackburn, Head of HSBC Expat, says: "According to our survey, Europe is home to some of the best destinations for a successful expat career. Six European countries have made their way into the top 10 and are recognised for their strong work culture, great work-life balance and relatively good job security."
2. Germany
Average expat salary: $97,693.
Germany is the best destination for expats who main priority is acquiring new skills, followed by job security and career progression, according to HSBC. 70% of expats say job security is better than their home country.
1. Switzerland​
Average expat salary: $188,275.
HSBC says: "For the second year in a row, Switzerland is ranked the best all-round destination for a career abroad. The country combines the best earning prospects with a good work-life balance and an excellent work culture. The average annual expat income in Switzerland is $188,275, almost twice the global average of $97,419."
• 13 habits of self-made millionaires, from a man who spent 5 years studying rich people
• Everything we know about hangovers — and what you can do to make the pain go away
• Successful people share 11 ways to make 2017 your most productive year yet
Read the original article on Business Insider UK. © 2016. Follow Business Insider UK on Twitter.
Register for free to continue reading
Registration is a free and easy way to support our truly independent journalism
By registering, you will also enjoy limited access to Premium articles, exclusive newsletters, commenting, and virtual events with our leading journalists
Already have an account? sign in
Join our new commenting forum
Join thought-provoking conversations, follow other Independent readers and see their replies