This is how many hours it takes to become best friends, according to new study
It's not as simple as you think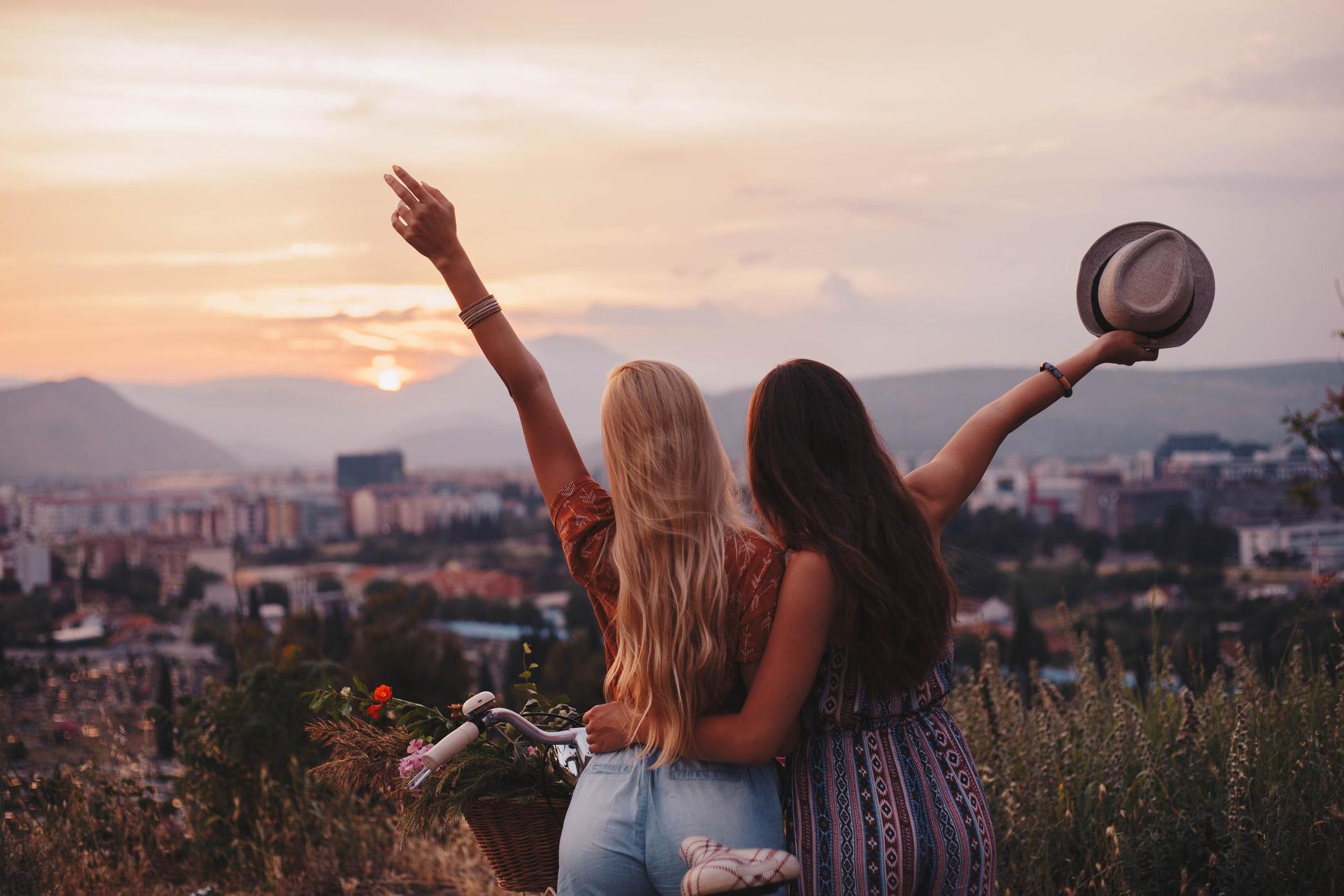 Notting Hill fans will recall a pivotal moment when Julia Roberts' character, a famous actress, is unwillingly sworn into a pact of best friendship by Hugh Grant's fan-girling sister, Honey.
However, despite shameless cajolery - "I think you're the most beautiful woman in the world" - Honey's enthusiastic supposition that she and Roberts' character "can be best friends" goes politely unrequited.
Evidently, when it comes to friendship, flattery will get you nowhere, so what will?
According to a new study published in the Journal of Social and Personal Relationships, time is everything i.e. the longer you spend with someone, the more likely you are to develop a close bond with them - this was never going to work in Honey's favour, given she and Roberts' character had only just met when she proposed best friendship.
Author Jeffrey Hall, a communications professor at the University of Kansas, was motivated to delve into the depths of what constitutes close friendship after examining the work of evolutionary psychologist Robin Dunbar, who claimed that there are layers of friendship and limitations to how many the brain can manage.
For example, he claimed that most people classify friendships in the following categories: acquaintances, casual friends, friends and good friends. He also theorized that the majority of us are closest to just five people and call about 15 people good friends while 150 is the estimated limit for how many relationships the brain can handle overall.
Hall conducted two separate studies to examine these layers further, specifically looking at how hours spent together correlated to closeness.
In the first study, he surveyed 355 adults who had recently moved to a new area and asked them to identify someone they had just met there who wasn't a romantic interest.
Each participant then had to reveal how they met this person, how much time they'd spent together and subsequently classify the level of friendship achieved after a longer period of time on a scale ranging from acquaintance to best friend.
For the next study, Hall asked 112 first-year students at the University of Kansas to name two new people they'd met and surveyed them for a nine-week period to see how these relationships developed.
After careful analysis, Hall found that it took roughly 200 hours to achieve best friend status while it took 50 hours to move from acquaintances to casual friends and 90 hours to progress from casual friends to friends.
However, he added that this doesn't necessarily mean you are guaranteed to become best friends with someone if you spend 200 hours with them - it's the quality of time spent together that is crucial.
"When you spend time joking around, having meaningful conversations, catching up with one another, all of these types of communication episodes contribute to speedier friendship development," Hall told Psychology Today.
Asking questions about that person's day, for example, is one way to achieve this.
The opposite effect can be seen between colleagues, who might have spent well over the 200 hour threshold together and remain acquaintances.
"You wander into the office and you say, 'Hey.' That's it," he said, explaining that this very basic level of interaction will rarely lead to close friendship, regardless of hours spent together. This might be because you simply don't like this person.
So, the secret to forming long-lasting friendships might not be Honey-style flattery, nor is it a case of simply lingering in the presence of said desired friend-to-be for hours on end.
"You have to invest," Hall concludes.
"It's clear that many adults don't feel they have a lot of time, but these relationships are not going to develop just by wanting them. You have to prioritise time with people."
Join our commenting forum
Join thought-provoking conversations, follow other Independent readers and see their replies